Memes, GIFs and hashtags on JCB trending on social media!
New Delhi: After end of Lok Sabha elections, Games of Thrones and Avengers Endgame, Now users of social media in India is busy making memes, GIFs and hashtags of JCB excavators and till now no one is able to know why people are interested to do so.
We tried to find out reasons, but we couldn't find even a single proper answer why people are going crazy about JCB. Some pointed to huge number of views collected by JCB digging videos on YouTube, others traced a video of a groom in Chhattisgarh who choose JCB over horse to reach wedding place.
As seen on social media, one Twitter user tweet that "JCB khudayi jokes are so subtle yet so funny. Apparently the jokes are about how jobless are people to watch JCB digging videos on YouTube with these videos getting millions of views.
According to information, people not only like to see JCB on YouTube but it also grab attention even in real life across the country.
As JCB assemble people at one place irrespective of their caste and religion, one of twitter user wrote "Divided by Hindu-Muslim ki ladayi United by JCB ki khudayi".
Know reason why JCB memes, GIFs and hashtags getting viral!:
Informing you all #jcbkikhudayi is not only remained trending on Twitter but memes related to JCB digging made way to other social media plateforms like Facebook and Instagram.
A meme shows cricketer Virat Kohli looking shocked thinking- "RCB nahi, JCB"- and poking fun at his Indian Premier League (IPL) team, Royal Challengers Bengaluru (RCB).
Tweet of JCB India made it clear that they are happy about attentions which they are getting on social media.
JCB India twitted "we are truly humble with all the love shown for our brand with #jcbkikhudayi. Thank you to our customers and fans across India for your enthusiasm and support with JCB, you can #Expertmore,#JCBkikhudayi.
Remove Holi Colours Without Harming Your Skin with these tips
Holi is one festival that everyone both loves and hates . We love it ,because of all the amazing colours that it brings to our lives and we hate it when our skin gets all those rashes ,after trying to take colours off . Well before you again resolve to not play Holi the next year . Here are some simple life hacks that you can use to easily get rid of those stubborn holi colours .
While Holi is an extremely joyous and playful festival the colour that is used is sometimes deangerous and harmfull to your skin .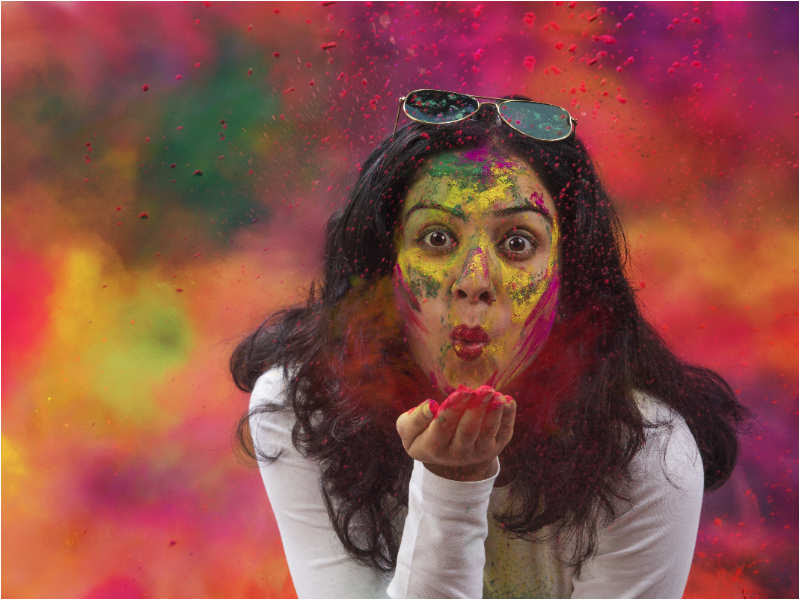 TIPS :
1.Gramflour and Curd: To remove colour from hairs ,keep a mixure of curds and besan in aaamla(aamla has to be soaked in a water one night before) and wash it .After applying this, shampoo your hair . The colour from your hair will easily come out
2.Banana and Milk : Make a paste of banana and milk .Now add some honey to it and mix well . Apply this mixture on your head and leave it till it dries This will easily remove colour from your hairs
3.Fenugreek (Methi) seeds:   Mix fenugreek seeds in curd and keep it overnighty .Apply this mixture on your head and leave it for half  hour .After washing it shampoo your hair .The colour will come out easily
4.Multani Mitti : Use this pack on your face and keep it till it dries . It helps in removing colours . You can also apply the pack of lemon juice and curd on your skin and then wash it after 20 mint . It helps in removing strong colours from your skin.
5.Gramflour and Cream: Mix Gramflour, oil and cream and make a paste of it . apply it on your skin and wash it after it gets dry .
*Always apply coconut or mustard oil before playing colours on your skin