Arun Jaitley don't want to be part of Narendra Modi's new government
New Delhi: Senior BJP leader Arun Jaitley wrote letter to Prime Minister Narendra Modi that he cannot take active responsibility in new government due to his poor health condition.
Jaitley said that he have not only wrote a letter to Prime Minister but also informed Modi orally about his desire to not be a part of new BJP government so he can concentrate on his treatment and health. "I am writing to you to formally request you that i should be allowed a reasonable time for myself, my treatment and my health, and therefore, not be a part of any responsibility, for the present, in the new government," Jaitley said in his letter.
Earlier in January, Arun fell ill and was undergoing treatment in US. Just ahead of Interim Budget, Piyush Goyal was appointed interim finance minister as Jaitley couldn't be present there.
Jaitley was not seen at BJP's headquarters where party was celebrating their victory on the Lok Sabha elections result day.
Arun is one of top three leaders in BJP and the government, After Modi and party President Amit Shah but he was not spotted on result day.
Arun Jaitey gives jolt to Narendra Modi by not becoming Finance Minister:
As we know that Jaitley has not made his appearance in public for about two weeks but he is in constant touch with people by publishing blogs and messages on social media.
Jaitley has often acted as chief troubleshooter in Modi government as he is a lawyer-turned politician. In past five year, Jaitley steered through parliament major economic legislation such as a Goods and Services Tax (GST) – Which had weaken for nearly two decades – and has defended controversial policies for the government.
When he first took office in 2014, Modi had given him responsibility of three ministries- Finance, defense and information and broadcasting ministries.
Remove Holi Colours Without Harming Your Skin with these tips
Holi is one festival that everyone both loves and hates . We love it ,because of all the amazing colours that it brings to our lives and we hate it when our skin gets all those rashes ,after trying to take colours off . Well before you again resolve to not play Holi the next year . Here are some simple life hacks that you can use to easily get rid of those stubborn holi colours .
While Holi is an extremely joyous and playful festival the colour that is used is sometimes deangerous and harmfull to your skin .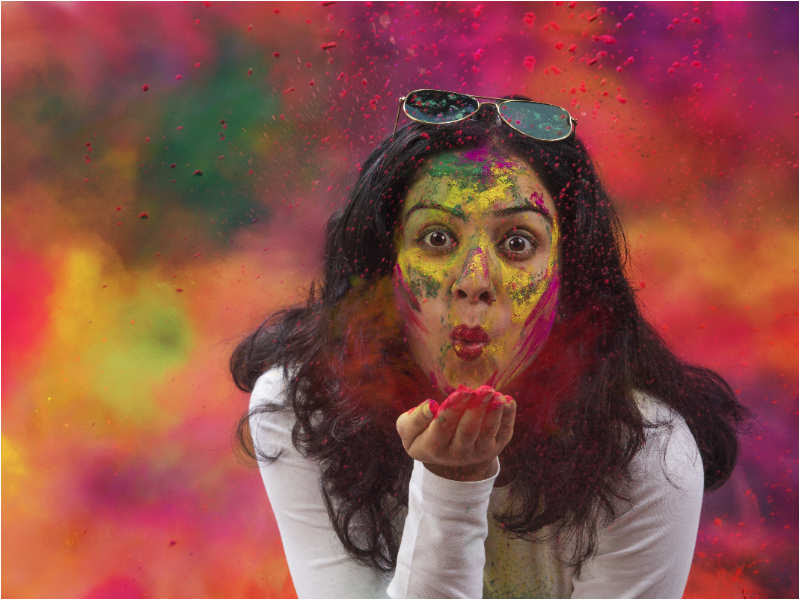 TIPS :
1.Gramflour and Curd: To remove colour from hairs ,keep a mixure of curds and besan in aaamla(aamla has to be soaked in a water one night before) and wash it .After applying this, shampoo your hair . The colour from your hair will easily come out
2.Banana and Milk : Make a paste of banana and milk .Now add some honey to it and mix well . Apply this mixture on your head and leave it till it dries This will easily remove colour from your hairs
3.Fenugreek (Methi) seeds:   Mix fenugreek seeds in curd and keep it overnighty .Apply this mixture on your head and leave it for half  hour .After washing it shampoo your hair .The colour will come out easily
4.Multani Mitti : Use this pack on your face and keep it till it dries . It helps in removing colours . You can also apply the pack of lemon juice and curd on your skin and then wash it after 20 mint . It helps in removing strong colours from your skin.
5.Gramflour and Cream: Mix Gramflour, oil and cream and make a paste of it . apply it on your skin and wash it after it gets dry .
*Always apply coconut or mustard oil before playing colours on your skin