Kin of journalist Vikram Joshi's got Rs 10 lakh ex-gratia by UP CM;Rahul Gandhi demise condoles on tweet.
Uttar Pradesh Chief Minister Yogi Adityanath on Wednesday announced financial support of Rs 10 lakh to be provided ex-gratia to slain journalist Vikram Joshi's family and also promised government jobs to the journalist's wife. Additionally, the Uttar Pradesh government is also facilitating free-of-cost education for Joshi's children.
Journalist Vikram Joshi, who was shot at by unknown miscreants near his residence in Vijay Nagar, Ghaziabad on June 20, breathed his last at a hospital, doctors said on Wednesday. A total of nine accused have been arrested in the matter and efforts to nab another accused are underway.
The doctor monitoring Joshi said that the veins in the journalist's head had got badly damaged due to the bullet injury.
Meanwhile, Rahul Gandhi stalwart condoled the death of the journalist . Expressing sympathies with the bereaved, Gandhi also took the opportunity to Sniped the Yogi Adityanath-led Uttar Pradesh government over the incident, Hit out at the alleged deteriorating law-and-order situation in the state.
"Journalist Vikram Joshi was killed for the opposing molestation of his niece. My condolences to the bereaved family. They had promised Ram Raj, instead, they gave Gunda Raj," Gandhi posted in Hindi from his official account on Twitter.
A day earlier, Congress' Priyanka Gandhi had criticized the Yogi government over the attack on the journalist
and deteriorating law and order in Uttar Pradesh.
"If this is the law and order situation in Ghaziabad, which is in NCR, you can understand how bad the situation is across Uttar Pradesh. A journalist was shot at because he had filed a complaint about his niece being harassed. As the law of jungle prevails, how can an ordinary citizen feel safe?" she had tweeted in Hindi.
Meanwhile, the Station in-charge has been suspended and departmental inquiry initiated after the family of the journalist alleged inaction by the police.
The incident occurred at 10:30 PM on July 20 (i.e. Monday), when Joshi was travelling in a motorcycle with his two daughters. The unidentified miscreants had attack to the journalist in front of daughters and fire with gun,the entire incident was caught on CCTV camera footage.
The attack came four days after Joshi had filed a complaint with Vijay Nagar Police Station stating that some men were harassing his niece.
Happy Navratri 2020: Delicious food you can enjoy while fasting
Navratri, one of the biggest Hindu festivals is celebrated twice a year with great fervour across the country. Devotees worship the different avatars of Goddess Durga for nine days. Goddess Durga is believed to have nine different incarnations and each female deity signifies a distinct power.
The word 'Navratri' refers to the nine auspicious nights during which Goddess Durga is worshiped and most people observe fasts. It is celebrated twice a year, at the beginning of spring and during the onset of autumn.
During Navratris most people give up non-vegetarian food while many others also eliminate onion and garlic from their meals.
These are few recipes that you can make  this Navratri as they are very quick and easy to make .
Recipes :
Sabudana Khichdi :
Sabudana Khichdi is full of starch or carbohydrates which gives you the much needed energy boost while fasting. A light dish made with sabudana, peanuts and mild spices.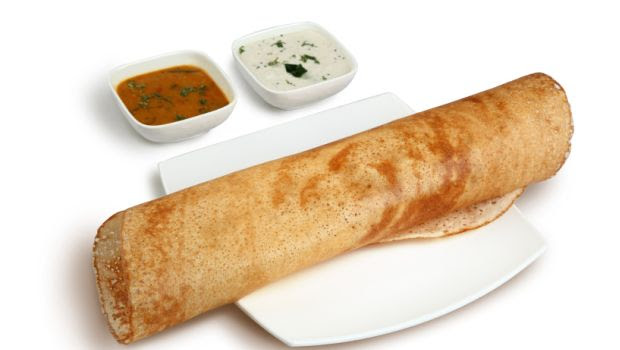 Kuttu ka Dosa :
This Navratri move over the usual kuttu puris and rustle up something different. A crisp dosa recipe made of kuttu ka atta (buckwheat flour) with a potato filling.
Aloo ki Kadhi :
Tuck into the soothing flavors of this light and lovely curry made with the ever-so-versatile potatoes.
Makhana Kheer :
Desserts inspire a cheer,so low fat kheer recipe made with makhana and nuts is a good option . Indulge without worrying about the weighing scale.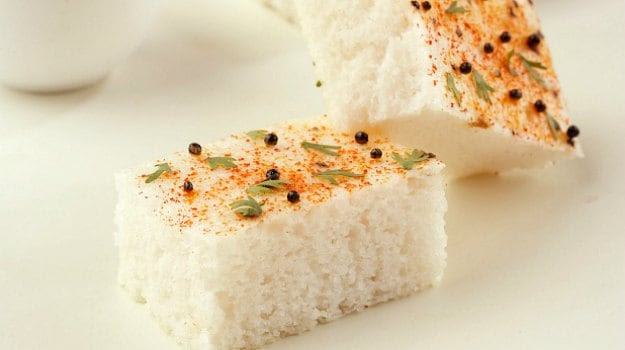 Dhoklas made with samwat ke chawal:
A fresh recipe that gives you a break from the usual fried pakoras and puris. Steamed dhoklas made with samwat ke chawal. A healthy way to fast.
Singhare ki poori 
Paneer kofta : 
Just substitute the corn flour with fasting flour and enjoy this tasty dish
Banana Walnut Lassi : 
A nourishing drink . Lassi made with the goodness of yogurt, bananas, honey and walnuts.
These are the recipes that you must try this Navratri .