India's this station governed by all women crew after Matunga
Jaipur: The North Western Railways in a progressive initiative for women empowerment is proudly running 'All-women railway station' at Gandhinagar railway station in Pink city.
Right from operations, reservations and booking staff to railway protection force a team of 40 women run and given responsibility to operate and manage important trains passing through this section.
The Gandhinagar railway station is situated on Jaipur-Delhi route and more than 50 trains pass through this station everyday with footfall of nearly more than 7,000 passengers daily.
The North Western Railway (NWR) general manager T.P.Singh said, "Women have always proved that they are equal to men. Thus, it is a pleasure for me to announce Gandhi Nagar as the first railway station of the country. It is a challenging job and I hope all women employees deployed here will meet the expectations of the passengers."
He further added, "Matunga railway station of Mumbai is also managed by women and it is in the sub-urban category while our station is first in the main line category."
After Matunga now Pink City runs on all women Railway station:
With Closed Circuit Television cameras (CCTV) were installed at station premises for their safety and to monitor activities.
Also to make all-women friendly railway station Sanitary Napkin Vending Machines (SNVP) were installed in collaboration with NGO Arushi. Apart from Gandhinagar, five other stations-Ajmer, Udaipur, Abu Road, Bikaner and Sadulpur also have SNVP.
To overcome and achieve self confidence in them they have been given special training to run station.
Prior to this, last year all women police patrol team were deployed in Pink city at more than 200 check points to keep eye on eve-teasers.
Such initiative was a reward for women travelling which assures comfort and safety, even provide job for women nearby area.
Remove Holi Colours Without Harming Your Skin with these tips
Holi is one festival that everyone both loves and hates . We love it ,because of all the amazing colours that it brings to our lives and we hate it when our skin gets all those rashes ,after trying to take colours off . Well before you again resolve to not play Holi the next year . Here are some simple life hacks that you can use to easily get rid of those stubborn holi colours .
While Holi is an extremely joyous and playful festival the colour that is used is sometimes deangerous and harmfull to your skin .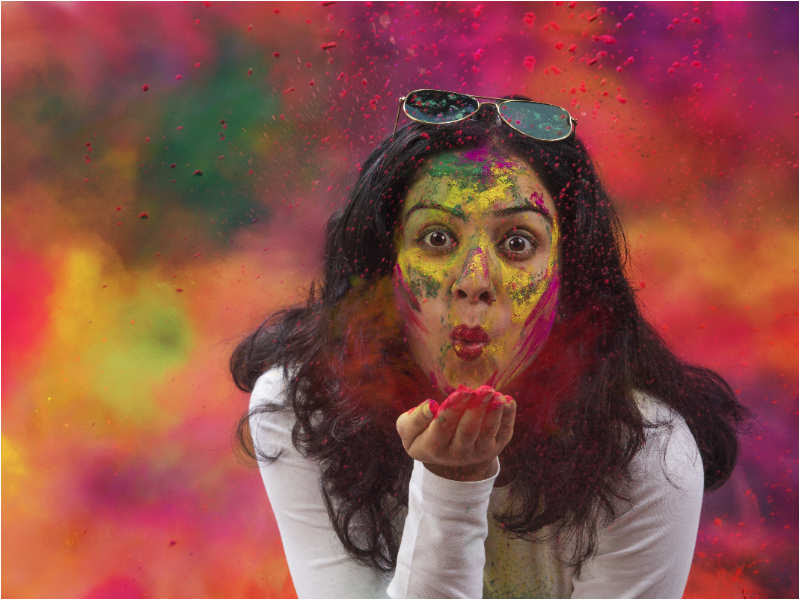 TIPS :
1.Gramflour and Curd: To remove colour from hairs ,keep a mixure of curds and besan in aaamla(aamla has to be soaked in a water one night before) and wash it .After applying this, shampoo your hair . The colour from your hair will easily come out
2.Banana and Milk : Make a paste of banana and milk .Now add some honey to it and mix well . Apply this mixture on your head and leave it till it dries This will easily remove colour from your hairs
3.Fenugreek (Methi) seeds:   Mix fenugreek seeds in curd and keep it overnighty .Apply this mixture on your head and leave it for half  hour .After washing it shampoo your hair .The colour will come out easily
4.Multani Mitti : Use this pack on your face and keep it till it dries . It helps in removing colours . You can also apply the pack of lemon juice and curd on your skin and then wash it after 20 mint . It helps in removing strong colours from your skin.
5.Gramflour and Cream: Mix Gramflour, oil and cream and make a paste of it . apply it on your skin and wash it after it gets dry .
*Always apply coconut or mustard oil before playing colours on your skin