SC issues contempt notice to Rahul Gandhi
The Supreme Court on Tuesday issued a notice of criminal contempt to Congress President Rahul Gandhi.
The court turned down a plea to close the matter. The court will also hear a Rafale review on April 30 along with this.
BJP MP Meenakshi Lekhi moved the apex court seeking action against Gandhi over his 'Chowkidar Chor Hai' rant.
She sought time to file a reply to Gandhi's affidavit against her contempt plea.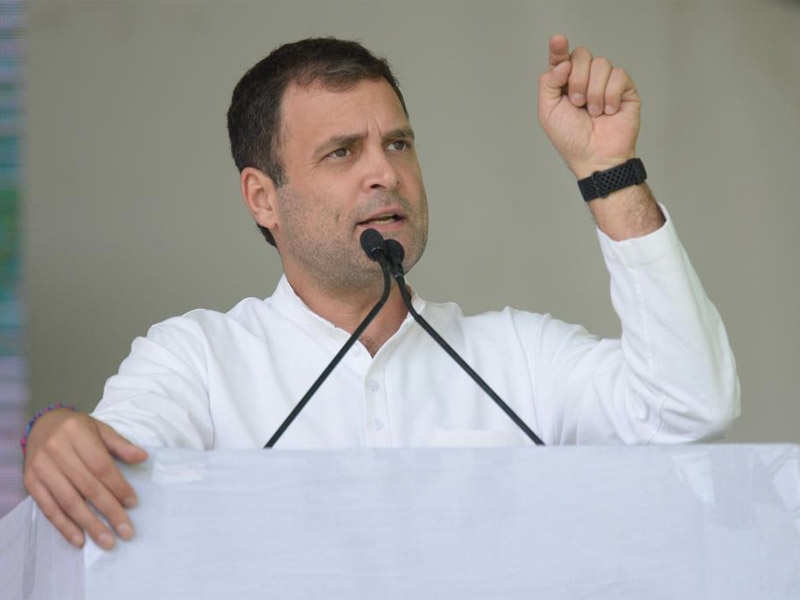 Senior advocate Mukul Rohatgi, appearing for Lekhi, said that the Congress President had exhibited a reckless attitude in making such statements.
Hindu Mahasabha chief Kamlesh Tiwari shot dead in Lucknow
Lucknow: The president of a little known Hindu Samaj Party was murdered at his home in Khurshed Bagh under the Naka Hindola area here, police said on Friday.
Eyewitnesses say two men, one of whom was wearing a saffron scarf, met with him on the pretext of gifting Diwali sweets and, once inside his home, allegedly slit his throat and shot him multiple times with a firearm before escaping. Mr Tiwari died as he was being rushed to hospital. The police have not yet made arrests in the case but have recovered a pistol from the scene of the crime.
Kamlesh Tiwari founded the Hindu Samaj Party two years ago. In 2015 he allegedly made derogatory remarks against the Prophet Muhammad, which created huge controversy and massive protests. He was arrested in connection with the case and charged under the National Security Act (NSA), which the Allahabad High Court recently revoked.
Ten police teams have been constituted to investigate the case and leads have reportedly been obtained from CCTV cameras in the region.
Tiwari was one of the appellants in the Ayodhya title dispute case in the Supreme Court. It is not known whether this association is responsible for his murder.
Police say that this was a case of personal enmity. Two men, one of whom was in a saffron scarf, allegedly met Tiwari at his Lucknow house at around 11 am. According to OP Singh, the Director-General of Police, the killers met with the victim for 36 minutes.
Angered over his death, a group of people staged protest following which many shops in Fatehganj and Aminabad area were closed down. Security forces have been deployed in the area to avoid any clash.