SC issues contempt notice to Rahul Gandhi
The Supreme Court on Tuesday issued a notice of criminal contempt to Congress President Rahul Gandhi.
The court turned down a plea to close the matter. The court will also hear a Rafale review on April 30 along with this.
BJP MP Meenakshi Lekhi moved the apex court seeking action against Gandhi over his 'Chowkidar Chor Hai' rant.
She sought time to file a reply to Gandhi's affidavit against her contempt plea.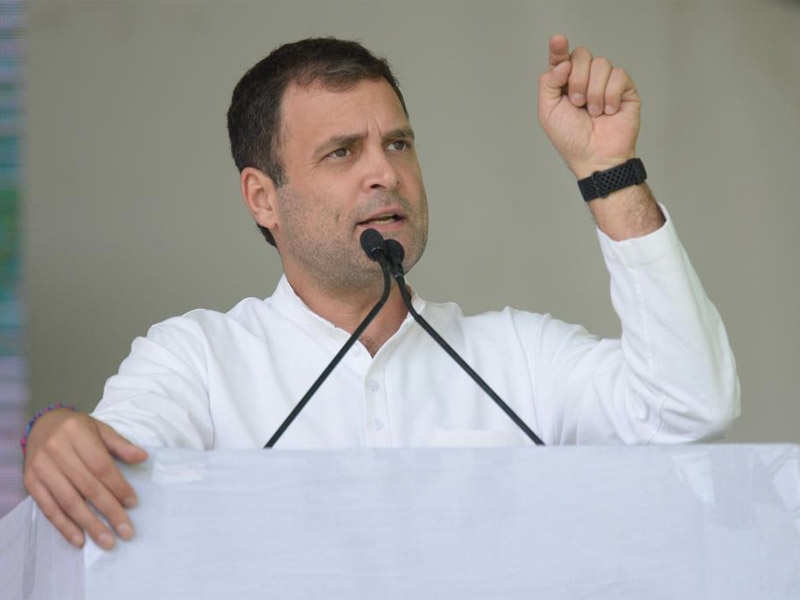 Senior advocate Mukul Rohatgi, appearing for Lekhi, said that the Congress President had exhibited a reckless attitude in making such statements.
Security forces foiled major terrorist attack in Pulwama
Security forces in Jammu and Kashmir thwarted the terror attack plot on Thursday. On Thursday, the IED was planted in a vehicle in Pulwama district, which was tracked by security forces and defused it in time.
According to media reports, there was a large quantity of IED in the vehicle which was defused in time to avert a major attack. The vehicle that got the IED was a white colored Santro car.
The two-wheeler number plate was fitted in this vehicle, which is traced from Kathua. In such a situation, full efforts were being made by the terrorists to dodge the security forces to carry out this terrorist attack.
The vehicle was caught near Rajpura Road in Pulwama district of South Kashmir. A joint operation was carried out by the Jammu and Kashmir Police, CRPF and other security forces to nab the vehicle.
According to Jammu and Kashmir DGP Dilbag Singh, input was being received in this regard for the last three-four days. The Santro car did not stop at some points, after which the suspicion deepened.
In addition, there was also input to be IED, after which vigilance was raised completely. Now NIA will investigate this matter, soon a team of NIA will visit this area.
Priyanka Chopra's Zoom Meeting look, Showcasing her incredible sense of fashion