Anti-Ageing Tips: Follow These Steps For a Younger-Looking Skin At Any Age
The health of your skin mirrors the health of your body. With a healthy diet and proper lifestyle, you can delay ageing, say experts.
As a person ages, the skin goes through reduced activity of sebaceous glands which results in dry skin. Also, thinning of epidermis and dermis causes sagging and wrinkling and slower repair of skin tissue, and age also leads to reduced blood supply to the skin, causing slow repair and metabolic activity.
Bindiya A. Gupta, National Training Manager, Organic Harvest, shares how one can slow down the skin's the ageing process: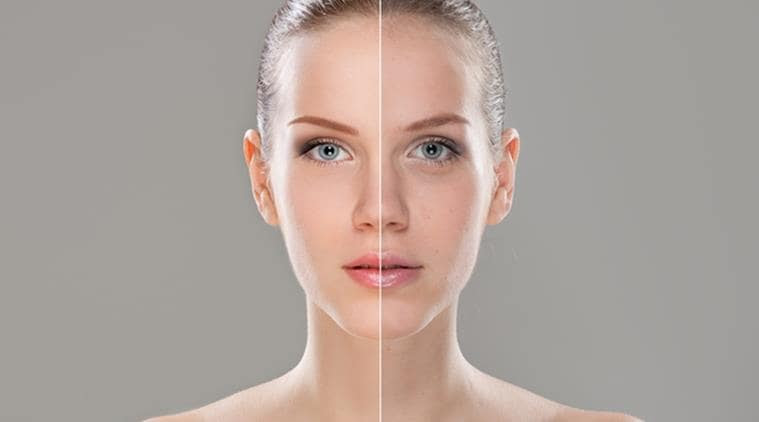 * Dietary changes: A healthy diet and lifestyle will go a long way in promoting collagen production. Your best bet to combat the natural decline that happens with age. A smart way for vegetarians and vegans to support collagen production is to eat fruits and vegetables plentiful in collagen boosting nutrients.
Include lots of a fresh fruits, vegetables and nuts and seeds to keep your antioxidant levels and collagen levels high. Also reduce alcohol consumption and junk foods to maintain a healthy skin.
* Sun protection: Use sun protection regularly so you protect the skin from UV radiation damage. Ensure you apply sunscreen at least 15 minutes before you go outdoors.
* Hydration: It is extremely important to stay hydrated throughout the day. Use hydrating gel or moisturiser and organic lightweight oils like Jojoba oil to maintain the oil barrier of the skin.
* Avoid both active and passive smoking to keep your skin healthy and young for long.
* Incorporate organic skincare that nourish your skin with antioxidants, collagen protein and reduce skin damage.
Pankaj Agarwal, Managing Director and Co-founder, Just Organik, suggests:
* Healthy eating takes the biggest share when it comes to keeping the skin healthy and glowing. The festive season is the time when the body needs to stay hydrated and continuous replenishment of minerals and vitamins are needed. It is advisable to continually consume fresh and organic fruits and vegetables to keep the body immune to ailments.
The addition of medicinal herbs and organic spices in diet will also help.
* Skin needs to be taken care of externally through the application of various organic products. Turmeric, Aloe Vera, Gooseberry, Avocado, Tea Tree Oil, Shea Butter, Sea Salt, and other herbal oils and herbs have the ability to rejuvenate the skin.
Is Sex Addiction Real? Read here
According to a new study, the number of people suffering from sex addiction is twice as high as previously thought. Sex is good but its addiction can lead you various ill-effects. The signs that a person is a sex-addict are following given below:
The number of people suffering from sex addiction is twice as high as previously thought, a study shows and it's not just blokes who are desperate to get their end away – experts believe that apps like Tinder are causing the number of female sufferers to surge.
It was previously believed that only about one in 20 adults were unable to control their sexual urges, the majority of them being men. But new research shows the true figure is actually 1 in 10, with around half of them women.
Experts say women were previously expected to keep their sex drives under control. But a "more permissive" society means they no longer feel so judged for acting on their desires.
Apps feed this appetite for romps by offering instant access to thousands of single men. Boffins at the University of Minnesota quizzed 2,325 adults aged 18 to 50 on their sex lives.
They found 1 in 10 men and 1 in 14 women suffer distress because they cannot control their sexual feelings, urges and behaviour. It means they are missing out on social activities or neglecting their work and health in pursuit of sex.
These signs completely show that you are suffering from sex addict:
1. Jumping from one relationship to the next or sleeping with/being involved with more than one person at a time
2. Sexualising stress/guilt/lonliness/anger/shame
3. Getting sexually or emotionally involved with people you don't know well
4. Staying in and returning to destructive relationships
5. Confusing sexual attraction with love