Indian army during encounter over peace mission defeats counterpart Pakistan
Moscow: The member of Indian Army team defeated their arch-rivals Pakistan recently during an encounter over peace mission that occurred between Shanghai Cooperation Organisation took place in Russia.
A few members of the Indian Army recently defeated their Pakistani counterparts in a friendly volleyball match in Russia. The encounter occurred during the Shanghai Cooperation Organisation (SCO) peace mission exercise.
The match was an inter-contingent clash, part of an eight-team tournament in which India's 5 Rajput Regiment emerged as eventual winners. In the final. India managed to comfortably defeat arch-rivals Pakistan in three straight sets.
The encounter was a high-profile one, with both teams getting great support from their countrymen. Not just Indians and Pakistanis, there were plenty of Russian and Chinese soldiers present for the final.
With the sound of drums blazing away, the army men seemed to be having a great time. Although it seemed like the Russians were in India's corner, with the Chinese backing Pakistan.
Indian army defeats arch-rivals Pakistan during encounter over peace mission:
This for the first time, the militaries of India and Pakistan are taking part in a mega anti-terror drill of the SCO aimed at expanding cooperation among the member countries to deal with the growing menace of terrorism and extremism.
India is participating in the drill for the first time since becoming a full member of the SCO in June 2017. As part of the SCO initiatives, the SCO Peace Mission Exercise is conducted biennially for the SCO member states.
The joint exercise is being conducted by the Central Military Commission of Russia from August 22 to August 29 in Russia's Chebarkul.
The exercise will involve tactical level operations in an international counter-insurgency or counter-terrorism environment under the SCO Charter.
At least 3,000 soldiers from China, Russia, Kazakhstan, Tajikistan, Kyrgyzstan, India, and Pakistan are participating in the drill.
Remove Holi Colours Without Harming Your Skin with these tips
Holi is one festival that everyone both loves and hates . We love it ,because of all the amazing colours that it brings to our lives and we hate it when our skin gets all those rashes ,after trying to take colours off . Well before you again resolve to not play Holi the next year . Here are some simple life hacks that you can use to easily get rid of those stubborn holi colours .
While Holi is an extremely joyous and playful festival the colour that is used is sometimes deangerous and harmfull to your skin .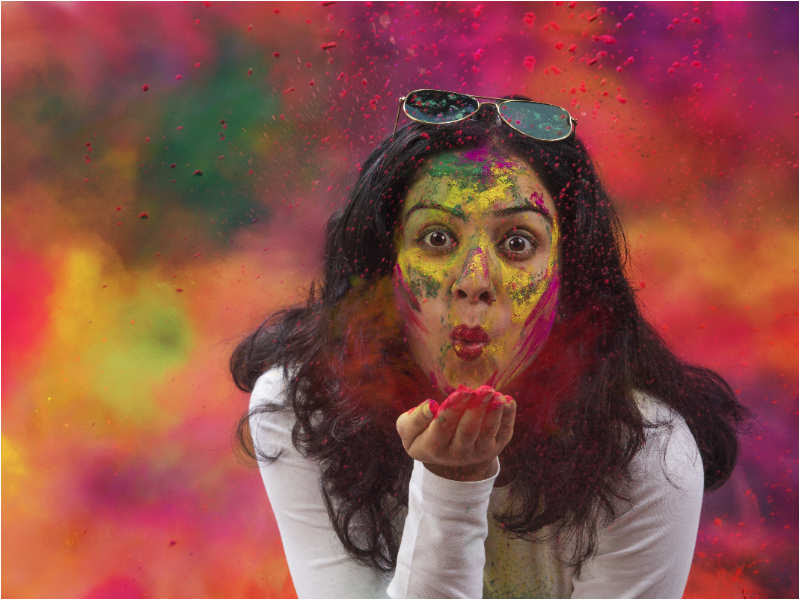 TIPS :
1.Gramflour and Curd: To remove colour from hairs ,keep a mixure of curds and besan in aaamla(aamla has to be soaked in a water one night before) and wash it .After applying this, shampoo your hair . The colour from your hair will easily come out
2.Banana and Milk : Make a paste of banana and milk .Now add some honey to it and mix well . Apply this mixture on your head and leave it till it dries This will easily remove colour from your hairs
3.Fenugreek (Methi) seeds:   Mix fenugreek seeds in curd and keep it overnighty .Apply this mixture on your head and leave it for half  hour .After washing it shampoo your hair .The colour will come out easily
4.Multani Mitti : Use this pack on your face and keep it till it dries . It helps in removing colours . You can also apply the pack of lemon juice and curd on your skin and then wash it after 20 mint . It helps in removing strong colours from your skin.
5.Gramflour and Cream: Mix Gramflour, oil and cream and make a paste of it . apply it on your skin and wash it after it gets dry .
*Always apply coconut or mustard oil before playing colours on your skin