Modi-Thackeray share dais after 28 months
While sharing a dais for the first time after 28 months with Shiv Sena President Uddhav Thackeray, Prime Minister Narendra Modi on Tuesday said here that he will not let the aspirations of the people of backward Marathwada go in vain and will take up developmental activities to ensure their faith is not belied.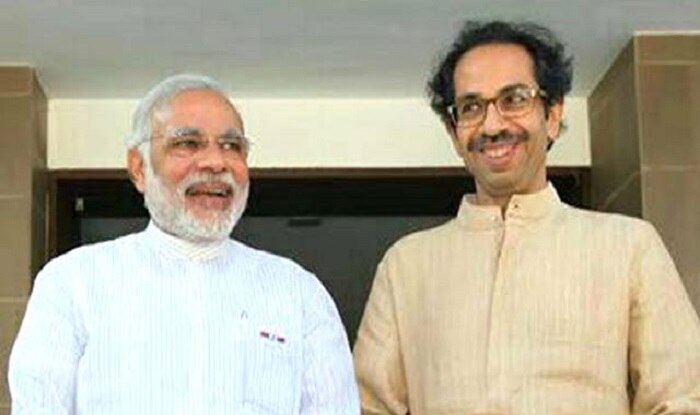 He made the remark while addressing a rally in Ausa town, Latur, in the heart of the backward Marathwada. Besides Modi and Thackeray, Chief Minister Devendra Fadnavis was also present at the event.
The last time Modi and Thackeray came together was on December 24, 2016, for performing the 'jal puja' for the proposed grand memorial of Chhatrapati Shivaji Maharaj in the Arabian Sea, off Chowpatty in Mumbai, and later addressed a public meeting in Bandra Kurla Complex.
Ayodhya Babri Case hearing likely to conclude by October 18
New Delhi: The Supreme Court on Wednesday set a deadline for all parties to complete their final arguments in the Ayodhya land dispute case. The court has asked all stakeholders to finish the arguments by October 18.
The Supreme Court has finally set a deadline to the long-fought case, after starting daily hearings on August 6. Agreeing to the Supreme Court's demands, parties have submitted their tentative schedules before the bench, according to sources. Sources further report that the Supreme Court has further allowed the mediation process requested by the parties to proceed parallel to the SC's daily hearing of the appeals. The Ayodhya verdict is also expected prior to Nov 17, 2019 as the CJI ranjan Gogoi is set to retire on the same date.
CJI Gogoi also said that the court may extend the hearing by one hour and also sit on Saturdays to try and finish the hearings.The top court also said that if parties to the Ram-Janmabhoomi Babri Masjid land dispute case want to amicably resolve the matter through mediation, they can still go ahead with it.
A five-judge Constitution bench headed by Chief Justice Ranjan Gogoi said it has received a letter from former Supreme Court judge F M I Kalifulla, who was heading the three-member mediation panel, saying some parties have written to him for the resumption of the mediation process.