Google launch new app 'Bolo' to help children learn Hindi and English
New Delhi: Tech giant Google on Wednesday unveiled a new app 'Bolo' that aims to help children in primary school learn to read in Hindi and English.
The free app, which is being launched in India first, uses Google's speech recognition and text-to-speech technology.
The app features an animated character 'Diya', who encourages children to read stories aloud and helps if the child is unable to pronounce a word. It also lauds the reader when he/she completes the reading.
"We have designed the app to work offline, so users need to just download the under 50MB app once and then they have access to close to 100 stories in Hindi and English that the children can read out loud and improve their reading skills," Google India Product Manager Nitin Kashyap told media persons.
Bolo will be available on Google Play Store in India for all smartphones running Android 4.4 (Kit Kat) and higher, he added.
Citing the annual ASER 2018 report, Kashyap said, it was found that only half of students enrolled in grade 5 in rural India can confidently read a grade 2 level textbook.
Google launches new app 'Bolo' to tutor children for learning Hindi, English:
"Lack of reading ability can significantly impact further education, and ultimately children's ability to realise their full potential. Limited access to quality material, under-resourced infrastructure, and barriers to learning outside the classroom are some of the challenges that children often face," he added.
Google piloted the 'Bolo' app in about 200 villages in Uttar Pradesh and the early results are very encouraging with 64 per cent of children showing an improvement in reading proficiency in just three months, Kashyap said.
"We are now actively working with a number of non-profit partners to take the app to more people across the country who could benefit from it," he said.
Kashyap said the company is also looking at expanding the app to other Indic languages like Bengali, soon.
To ensure safety of the child, all personal information always stays on device. The users are also not asked for details like email ID and gender for logging into the app.
Top Reasons Why You Should Pursue MBA
Choosing a career is indeed a tough job. A right career which suits your personality and makes you feel happy and contended is hard to find .So if you atre planning for MBA as your career then we bring you the advantages of Doing MBA.
Deciding to study an MBA (Master of Business Administration) is a big decision to take for aspiring global managers. Is choosing an MBA at a business school abroad worth the time and financial investment, as well as the demanding entry requirements?
So here we bring answer to all your questions and bring the advantages of doing MBA.
An MBA will offer you a wealth of advantages, especially when it's offered by a top business school with a very good reputation. Getting a higher salary after graduation, landing a top management position, or even becoming your own boss are just a few of the extra advantages.
With a Master in Business Administration, many graduates become young entrepreneurs. By enrolling in an MBA program, you can acquire the requisite knowledge and practices needed to potentially develop and operate your own businesses. With an MBA degree program, you'll be taught business management, planning and even financial handling. These skills will put you in the perfect position to manage your own business effectively, while contributing to the economic development of your country.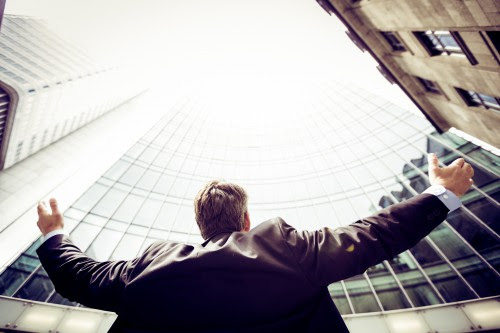 An MBA qualification on your CV/résumé gives you the edge you need to separate yourself from the competition. According to the latest figures, "96% of responding employers agree that hiring business school graduates creates value for their companies and 68% agree that recruiting graduates of MBA and business master's programs is a priority in their company's hiring plans."1 Earning an MBA signifies your desire to move up the career ladder and can help you secure interviews for top positions.
The biggest advantage of pursuing an MBA program is that such courses are available for all. A wide range of executive management programs, full-time programs, online MBA programs, distance learning programs and part-time MBA courses makes it possible for every aspiring candidate to pick a course according to his need.
So these are few benefits of doing MBA.