Brother of Paris attacks suspect speaks to press
Brussels: The brother of two of the suspects in the Paris attacks, who was freed from police custody without any charge, has said he had noticed "absolutely nothing" different about his brothers — one of whom died in a suicide bombing and the other is on the run.
"I was in no way linked to what happened on Friday in Paris, from near or far," quoted Mohamed Abdeslam as saying outside his home in Molenbeek, Brussels, on Monday.
Abdeslam's brother Brahim carried out a suicide bombing in Paris on Friday. His other brother, Salah, is the subject of an international arrest warrant.
Asked where he was on Friday night, Abdeslam replied: "I have an alibi all evening."
His lawyer, Nathalie Gallant, said her client was in Belgian city of Liege on Friday evening with a business partner, with whom he is working on the renovation of a lounge bar. She said telephone records confirmed his presence there.
Abdeslam said: "We are an open family. We have never had a problem with the law. My parents are in shock and have not fully come to terms with what has happened."
He added that he had noticed "absolutely nothing" different about his two brothers. As for the whereabouts of his brother Salah, he told reporters: "We do not know where he is. We do not know if he dares to surrender himself or not."
"My family and I are moved by what happened. We found out about it in the same way as many of you. We did not think for one moment that one of my brothers was linked to the attacks. We were thinking of the victims and their families," he said.
Remove Holi Colours Without Harming Your Skin with these tips
Holi is one festival that everyone both loves and hates . We love it ,because of all the amazing colours that it brings to our lives and we hate it when our skin gets all those rashes ,after trying to take colours off . Well before you again resolve to not play Holi the next year . Here are some simple life hacks that you can use to easily get rid of those stubborn holi colours .
While Holi is an extremely joyous and playful festival the colour that is used is sometimes deangerous and harmfull to your skin .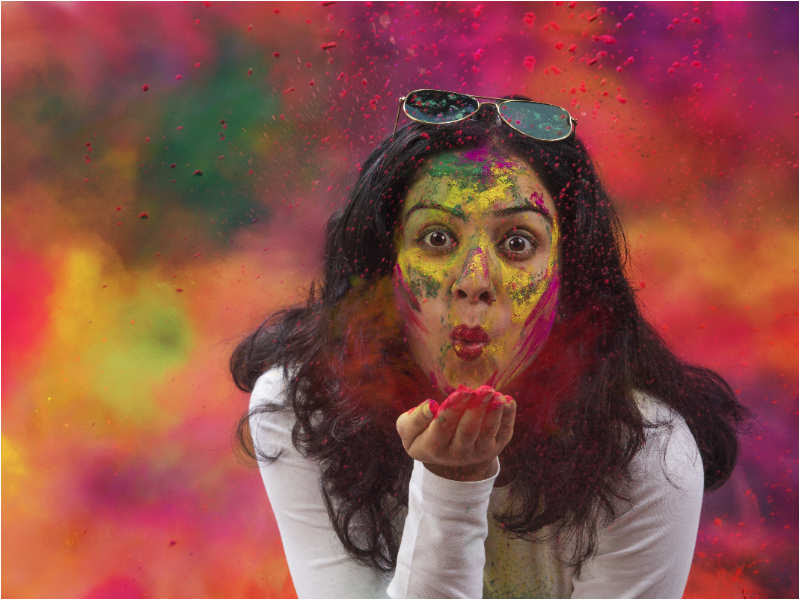 TIPS :
1.Gramflour and Curd: To remove colour from hairs ,keep a mixure of curds and besan in aaamla(aamla has to be soaked in a water one night before) and wash it .After applying this, shampoo your hair . The colour from your hair will easily come out
2.Banana and Milk : Make a paste of banana and milk .Now add some honey to it and mix well . Apply this mixture on your head and leave it till it dries This will easily remove colour from your hairs
3.Fenugreek (Methi) seeds:   Mix fenugreek seeds in curd and keep it overnighty .Apply this mixture on your head and leave it for half  hour .After washing it shampoo your hair .The colour will come out easily
4.Multani Mitti : Use this pack on your face and keep it till it dries . It helps in removing colours . You can also apply the pack of lemon juice and curd on your skin and then wash it after 20 mint . It helps in removing strong colours from your skin.
5.Gramflour and Cream: Mix Gramflour, oil and cream and make a paste of it . apply it on your skin and wash it after it gets dry .
*Always apply coconut or mustard oil before playing colours on your skin