Prime Minister Modi began the speech of the 74th Independence Day in gratitude to Corona Warriors
The country is celebrating the 74th anniversary of independence today. Addressing the country from the ramparts of the Red Fort on the occasion of Independence Day, Prime Minister Narendra Modi said that when 75 years of independence will be completed, then he will celebrate it as the Mahaprabha of the idol of resolutions.
Prime Minister Modi remembered the martyrs of the country during this period.
The Prime Minister began the speech of the 74th Independence Day in gratitude to the Corona Warriors.
He said that in this extraordinary time of Corona, many people like our doctors, nurses, paramedical staff, ambulance personnel, sweepers, policemen, servicemen worked round the clock regardless of their lives with the spirit of 'Seva Parmo Dharma:' Have been.
Prime Minister Modi said that there was no period of slavery when there was no effort for freedom in any corner of India, there was no surrender of life.
Today, what we are breathing in independent India is behind the sacrifice of millions of sons and daughters of mother Bharati and the dedication to liberate mother Bharati, today is the festival to salute all such freedom fighters, brave martyrs.
Happy Navratri 2020: Delicious food you can enjoy while fasting
Navratri, one of the biggest Hindu festivals is celebrated twice a year with great fervour across the country. Devotees worship the different avatars of Goddess Durga for nine days. Goddess Durga is believed to have nine different incarnations and each female deity signifies a distinct power.
The word 'Navratri' refers to the nine auspicious nights during which Goddess Durga is worshiped and most people observe fasts. It is celebrated twice a year, at the beginning of spring and during the onset of autumn.
During Navratris most people give up non-vegetarian food while many others also eliminate onion and garlic from their meals.
These are few recipes that you can make  this Navratri as they are very quick and easy to make .
Recipes :
Sabudana Khichdi :
Sabudana Khichdi is full of starch or carbohydrates which gives you the much needed energy boost while fasting. A light dish made with sabudana, peanuts and mild spices.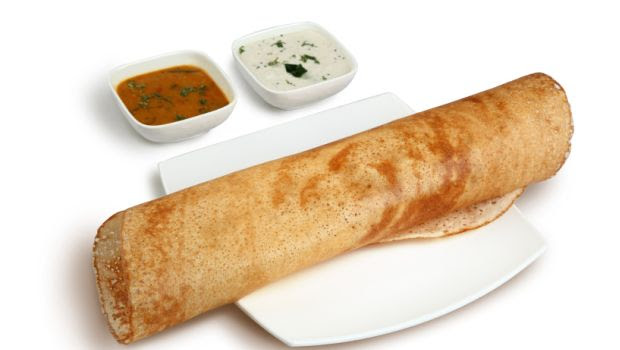 Kuttu ka Dosa :
This Navratri move over the usual kuttu puris and rustle up something different. A crisp dosa recipe made of kuttu ka atta (buckwheat flour) with a potato filling.
Aloo ki Kadhi :
Tuck into the soothing flavors of this light and lovely curry made with the ever-so-versatile potatoes.
Makhana Kheer :
Desserts inspire a cheer,so low fat kheer recipe made with makhana and nuts is a good option . Indulge without worrying about the weighing scale.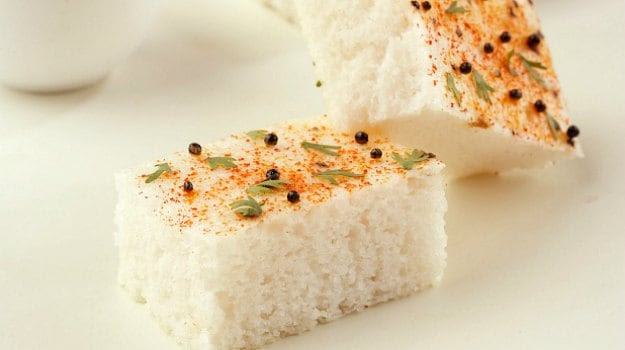 Dhoklas made with samwat ke chawal:
A fresh recipe that gives you a break from the usual fried pakoras and puris. Steamed dhoklas made with samwat ke chawal. A healthy way to fast.
Singhare ki poori 
Paneer kofta : 
Just substitute the corn flour with fasting flour and enjoy this tasty dish
Banana Walnut Lassi : 
A nourishing drink . Lassi made with the goodness of yogurt, bananas, honey and walnuts.
These are the recipes that you must try this Navratri .