Bollywood actresses who failed to impress us in bikini look ,See pics inside
Bollywood is full of fashionistas who want to rock in every look wherever they go. However, there are times when certain outfits show their best way and sometimes they face a great criticism. Now, bikini is not an outfit that everyone can pull off like a pro. Sometimes it is more about how comfortable one feels in a particular attire. From Sonam Kapoor and Sridevi, here are a number of actresses who have become a super flop in bikini.
1 Sonam Kapoor
Sonam Kapoor is considered as to be a fashionista of Bollywood. She nails in almost every attire but when it came to bikini they made everyone disappointed.
2 Alia Bhatt
Alia Bhatt's bikini look in Shaandar was not much appreciated.
3 Kajol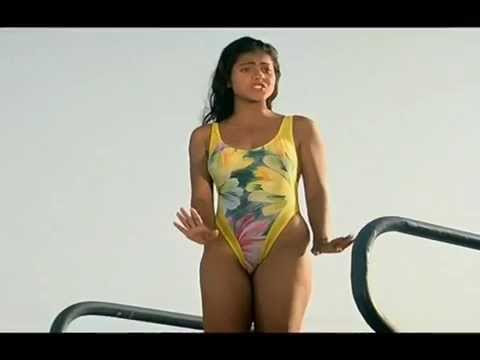 Kajol look in swmsuit was nothing less than a nightmare. Here look was a complete disaster.
4 Sridevi
Sridevi was one of the versatile actress in Bollywood. With her great acting skills, she became the first ever female superstar of Bollywood. Whatever she wore looked immensely beautiful on her but her bikini look was not much appreciated.
5 Taapsee Pannu
Taapsee Pannu did sports bikini look in Varun Dhawan starrer film Judwaa 2 but it looks like that Taapsee didn't choose right bikini to get a perfect sexy look.
Shyam Ramsay passes away at 67 in Mumbai
Mumbai:  Shyam Ramsay, one of the seven Ramsay Brothers known for cult horror films such as 'Puraani Haveli' and 'Tahkhana', died in a hospital on Wednesday, his family said. He was 67. Shyam died of pneumonia at a city-based hospital.
Shyam Ramsay was considered the brain behind the group, he directed films such as 'Darwaza', 'Purana Mandir' and 'Veerana'. He was also responsible for 'The Zee horror show', 'Saturday Suspense', 'X Zone' and 'Nagin'.
The origins of the horror empire set up by the band of brothers can be traced back to a modest radio shop in Karachi in undivided India.
The shop's proprietor, Fatehchand U Ramsinghani, had relocated to Mumbai after Partition and decided to get into the business of film production.
The Ramsay Brothers, for the longest time ruled the horror genre in Indian cinema with low-budget movies in the 1970s and 1980s. The films were widely popular for their unique mix of horror and erotica.
The last rites will be held at Vile Parle crematorium on Wednesday. Shyam Ramsay is survived by two daughters Sasha and Namrata.