Bollywood actresses who failed to impress us in bikini look ,See pics inside
Bollywood is full of fashionistas who want to rock in every look wherever they go. However, there are times when certain outfits show their best way and sometimes they face a great criticism. Now, bikini is not an outfit that everyone can pull off like a pro. Sometimes it is more about how comfortable one feels in a particular attire. From Sonam Kapoor and Sridevi, here are a number of actresses who have become a super flop in bikini.
1 Sonam Kapoor
Sonam Kapoor is considered as to be a fashionista of Bollywood. She nails in almost every attire but when it came to bikini they made everyone disappointed.
2 Alia Bhatt
Alia Bhatt's bikini look in Shaandar was not much appreciated.
3 Kajol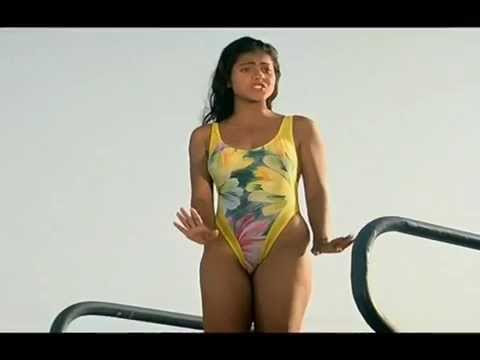 Kajol look in swmsuit was nothing less than a nightmare. Here look was a complete disaster.
4 Sridevi
Sridevi was one of the versatile actress in Bollywood. With her great acting skills, she became the first ever female superstar of Bollywood. Whatever she wore looked immensely beautiful on her but her bikini look was not much appreciated.
5 Taapsee Pannu
Taapsee Pannu did sports bikini look in Varun Dhawan starrer film Judwaa 2 but it looks like that Taapsee didn't choose right bikini to get a perfect sexy look.
Musician slams Air India for breaking his sitar on flight to New York
Indian classical musician Shubhendra Rao accused state owned airline, Air India of breaking his sitar while he was travelling to New York for a concert. Shubhendra took to Facebook on Friday night in a lengthy to accuse the airline of mishandling his sitar and said the staff should be sensitised on how to handle the music instruments.
"There it happens again!!!! My Sitar has been vandalised once again, this time by our own #AirIndia!! Just arrived in New York to perform at the #VedicHeritageInc and this is how my Sitar has arrived. How can anyone be so ruthless and insensitive? For sure, this has been slit open because there is no way the sitar would break in this fashion. I know many people will come out in support and suggest many things but the simple truth is that airlines and their staff need to be sensitised towards how to handle music instruments.
"WHEN DOES THIS STOP??? How can any artist survive if airlines keep breaking their instruments whenever they travel? These days, no one asks me how I am after a journey. They always ask me how my instrument is!!
"I had started a petition on www.change.org about 2yrs ago, fighting for the right of artists like me who continue to suffer at the hands of these stupid airlines. Even got a lot of support but eventually, nothing happened since the powers-to-be continue to remain insensitive towards arts and artists. Minister for Civil Aviation #HardeepSinghPuri, Civil Aviation Secretary #PradeepSinghKarola, CMD of Air India #AshwaniLohani—Please note that #injustice has happened on our own national carrier and someone needs to take responsibility for this callousness and something drastic needs to be done so that we artists do not continue to suffer, be it at the hands of #AirIndia or any other airlines.