Bollywood actresses who failed to impress us in bikini look ,See pics inside
Bollywood is full of fashionistas who want to rock in every look wherever they go. However, there are times when certain outfits show their best way and sometimes they face a great criticism. Now, bikini is not an outfit that everyone can pull off like a pro. Sometimes it is more about how comfortable one feels in a particular attire. From Sonam Kapoor and Sridevi, here are a number of actresses who have become a super flop in bikini.
1 Sonam Kapoor
Sonam Kapoor is considered as to be a fashionista of Bollywood. She nails in almost every attire but when it came to bikini they made everyone disappointed.
2 Alia Bhatt
Alia Bhatt's bikini look in Shaandar was not much appreciated.
3 Kajol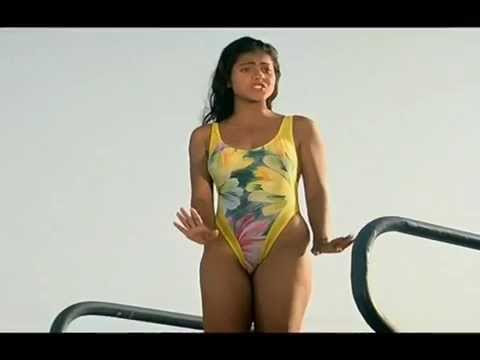 Kajol look in swmsuit was nothing less than a nightmare. Here look was a complete disaster.
4 Sridevi
Sridevi was one of the versatile actress in Bollywood. With her great acting skills, she became the first ever female superstar of Bollywood. Whatever she wore looked immensely beautiful on her but her bikini look was not much appreciated.
5 Taapsee Pannu
Taapsee Pannu did sports bikini look in Varun Dhawan starrer film Judwaa 2 but it looks like that Taapsee didn't choose right bikini to get a perfect sexy look.
'The Hundred Bucks' blockbuster track 'Monalisa' released, netizens are loving it
Lucknow: Monalisa, the much-awaited song from the popular film 'The Hundred Bucks', which is going to be released on February 21, was released on Friday on the official YouTube channel of Dushyant Corporation.
The song has the lead actress Kavita Tripathi and singer and composer Santokh Singh and Dushyant Singh has sung this song.
The producer of the film Rampuri said that he is very proud of the song. He is hopeful and hopes listeners will like this song, especially youth. Santokh Singh said that he loves this song as a composer and people will definitely like this song. Lead actress Kavita Tripathi said that as an actress this will always be included in her account as a memorable act for her and is expected to be a blockbuster.