Sreedhanya Suresh first tribal woman from Kerala to crack UPSC civil services exam
Sreedhanya Suresh, 25, has become the first woman from Kerala's tribal community to crack the Civil Services examination.
In her third attempt, she secured the 410th rank to clear the exam.
"I am really excited and happy. When I eventually become an IAS officer, my emphasis would be to improve the education level of the tribal people," said Suresh.
The record-breaker is the daughter of Suresh and Kamala, who belong to the Kurichiya tribe.


"Our happiness is sky high… We stretched to the maximum to ensure that she studies well. We ensured that nothing becomes a barrier for her studies and now her hard work has been rewarded," said Kamala even as her home was full of well wishers who came to celebrate her daughter's success.
On Thursday, the hilly district was agog as Congress President Rahul Gandhi filed his nomination from Wayanad for the Lok Sabha elections, but since the Union Public Service Commission announced the results on Friday evening, Suresh has hogged the limelight and become their hero.
On Saturday, Gandhi took note of this achievement and tweeted: "Sreedhanya Suresh from Wayanad is the first tribal girl from Kerala to be selected for the civil service. Sreedhanya's hard work and dedication have helped make her dream come true. I congratulate Sreedhanya and her family and wish her great success in her chosen career."
Kerala Governor P. Sathasivam and Chief Minister Pinarayi Vijayan also congratulated her and wished her the best in her future endeavours.
Top Reasons Why You Should Pursue MBA
Choosing a career is indeed a tough job. A right career which suits your personality and makes you feel happy and contended is hard to find .So if you atre planning for MBA as your career then we bring you the advantages of Doing MBA.
Deciding to study an MBA (Master of Business Administration) is a big decision to take for aspiring global managers. Is choosing an MBA at a business school abroad worth the time and financial investment, as well as the demanding entry requirements?
So here we bring answer to all your questions and bring the advantages of doing MBA.
An MBA will offer you a wealth of advantages, especially when it's offered by a top business school with a very good reputation. Getting a higher salary after graduation, landing a top management position, or even becoming your own boss are just a few of the extra advantages.
With a Master in Business Administration, many graduates become young entrepreneurs. By enrolling in an MBA program, you can acquire the requisite knowledge and practices needed to potentially develop and operate your own businesses. With an MBA degree program, you'll be taught business management, planning and even financial handling. These skills will put you in the perfect position to manage your own business effectively, while contributing to the economic development of your country.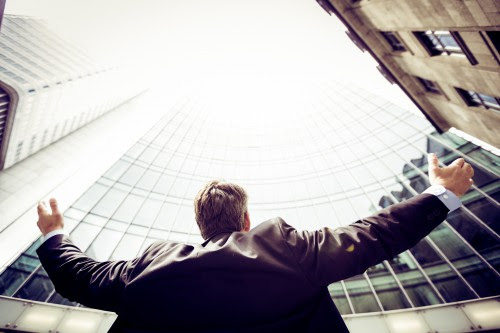 An MBA qualification on your CV/résumé gives you the edge you need to separate yourself from the competition. According to the latest figures, "96% of responding employers agree that hiring business school graduates creates value for their companies and 68% agree that recruiting graduates of MBA and business master's programs is a priority in their company's hiring plans."1 Earning an MBA signifies your desire to move up the career ladder and can help you secure interviews for top positions.
The biggest advantage of pursuing an MBA program is that such courses are available for all. A wide range of executive management programs, full-time programs, online MBA programs, distance learning programs and part-time MBA courses makes it possible for every aspiring candidate to pick a course according to his need.
So these are few benefits of doing MBA.