Congress dubs its Lok Sabha elections poll manifesto as 'Voice-of-people'
New Delhi: The Congress on Tuesday released the manifesto for the 2019 Lok Sabha elections.
The Congress on Tuesday released its manifesto for the upcoming Lok Sabha elections with its president Rahul Gandhi describing it as the "voice of people".
The manifesto was released in the presence of Congress President Rahul Gandhi, UPA Chairperson Sonia Gandhi, former Prime Minister Manmohan Singh and other party leaders.
Senior party leader P Chidambaram asserted that "wealth and welfare" is the manifesto's central theme.
Speaking at the event, P. Chidambaram, who chaired the Congress Manifesto Committee, said the manifesto "addresses the interests of farmers, industry, Dalits, minorities, workers, women".
Rahul Gandhi was joined by other top party leaders, including former Prime Minister Manmohan Singh and Sonia Gandhi, as the opposition party unveiled its manifesto.
Congress releases its Lok Sabha elections manifesto with 'wealth and welfare' as central theme:
Chidambaram said real issues in the country are unemployment, farmer distress and women's safety among others and accused the ruling BJP of trying to take narrative to hyper nationalism.
Singh said the manifesto's purpose is to spell out the vision for the country to move towards forward-looking and inclusive economy and polity.
The Congress chief said if his party is elected to power, its government would spend six per cent of the GDP on education.
His party will work to unite the people, he said, accusing the Modi government of dividing the society and spreading hatred.
The Lok Sabha elections will be held in seven phases between April 11 and May 19.
Remove Holi Colours Without Harming Your Skin with these tips
Holi is one festival that everyone both loves and hates . We love it ,because of all the amazing colours that it brings to our lives and we hate it when our skin gets all those rashes ,after trying to take colours off . Well before you again resolve to not play Holi the next year . Here are some simple life hacks that you can use to easily get rid of those stubborn holi colours .
While Holi is an extremely joyous and playful festival the colour that is used is sometimes deangerous and harmfull to your skin .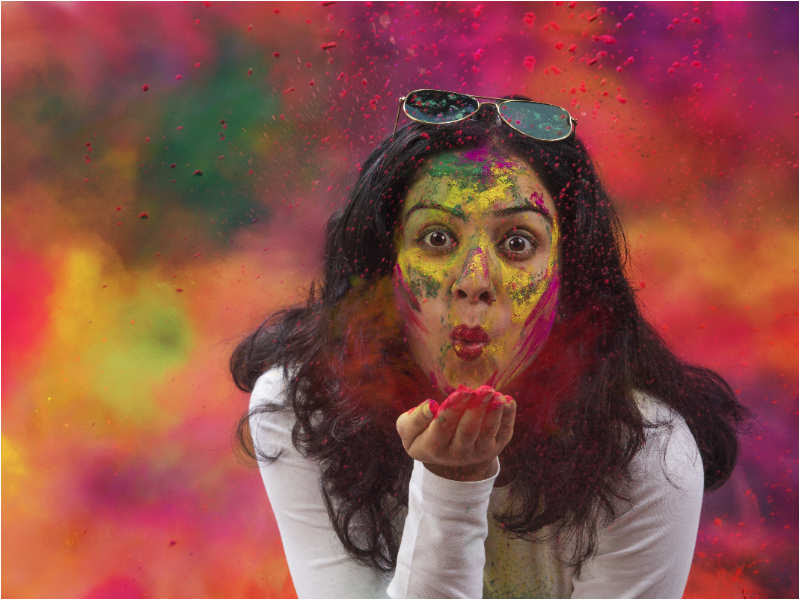 TIPS :
1.Gramflour and Curd: To remove colour from hairs ,keep a mixure of curds and besan in aaamla(aamla has to be soaked in a water one night before) and wash it .After applying this, shampoo your hair . The colour from your hair will easily come out
2.Banana and Milk : Make a paste of banana and milk .Now add some honey to it and mix well . Apply this mixture on your head and leave it till it dries This will easily remove colour from your hairs
3.Fenugreek (Methi) seeds:   Mix fenugreek seeds in curd and keep it overnighty .Apply this mixture on your head and leave it for half  hour .After washing it shampoo your hair .The colour will come out easily
4.Multani Mitti : Use this pack on your face and keep it till it dries . It helps in removing colours . You can also apply the pack of lemon juice and curd on your skin and then wash it after 20 mint . It helps in removing strong colours from your skin.
5.Gramflour and Cream: Mix Gramflour, oil and cream and make a paste of it . apply it on your skin and wash it after it gets dry .
*Always apply coconut or mustard oil before playing colours on your skin