HOTNESS ALERT! Anushka Sharma turning up the heat in her bikni avatar
Anushka Sharma sent shivers down the spine in a black bikini i.She surely scorched the screen in the shots where she dip into the water wearing a black two-piece bikini.She looked skinnier and sexier than ever before.
SEE PICS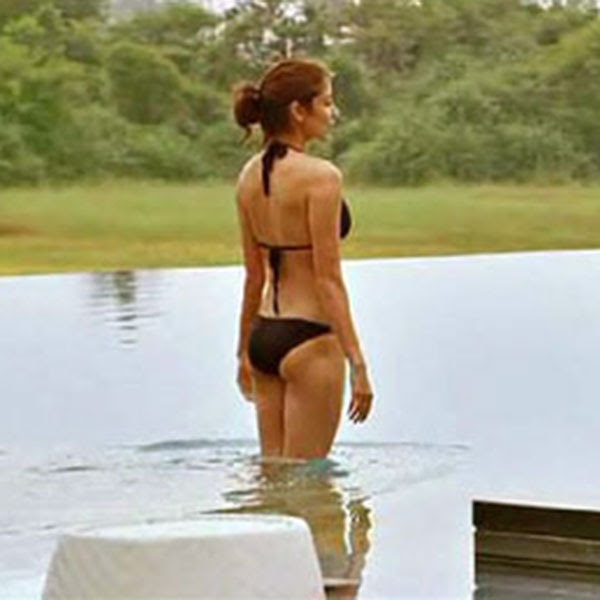 Uncle Vikas not share first pic of Virat Kohli-Anushka Sharma's baby, clarifyed it.
A picture of a baby was shared online by Virat Kohli's brother Vikas Kohli, which many assumed was the first photo of the cricketer and Anushka Sharma's daughter. Vikas has now clarified that it was a stock photo.
Vikas Kohli congratulated brother Virat Kohli and Anushka Sharma on the birth of their daughter, along with a cute photo of a newborn's feet, leading fans to believe that it is the first picture of their baby girl. Vikas took to Instagram to welcome the new member of the family and shared a picture of tiny feet peeping out of a cozy blanket. "Happiness overboard… angel in the house," he wrote in his caption.
In another post, Vikas clarified that it was a 'random picture', and not the first photo of Virat and Anushka's baby. "Guys let me clarify that the picture i posted yesterday to congratulate anushka and virat is a random picture and not the actual picture of the baby… as some media channels are reporting… posting to clarify," he wrote.
Virat and Anushka welcomed a baby girl on Monday afternoon. He shared the joyous news with fans via a statement shared on social media. "We are thrilled to share with you that we have been blessed with a baby girl this afternoon. We thank you all for your love, prayers and good wishes. Anushka and the baby are both healthy and we are feeling beyond blessed to start this new chapter of our lives. We hope that you can respect our privacy at this time. Love, Virat," the statement read.
Earlier, in an interview with Vogue, Anushka revealed that the baby's nursery is gender-neutral with an animal theme. "I don't believe that boys have to wear blue and girls pink. The nursery has all colours," she said, adding, "Both Virat and I love animals and we want our baby to have that bond too. They are a big part of our lives and we really believe they can teach kindness and compassion to children."
Anushka, whose last release as an actor was Aanand L Rai's Zero in 2018, will resume shooting for projects from May. Since Zero, she has been busy with her production ventures, which include Netflix film Bulbbul and Amazon Prime Video series Paatal Lok.