IPL 2016 auction to be held on Feb 6
Mumbai: As the Indian Premier League 2016 is all set to begin in the month of April, the auction of the players' for the most exciting cricket league will be held on February 6 in Bengaluru.
It is reported that around 351 cricketers are to be taken in for the auction.
There are 230 Indians and 121 overseas players for the franchises to choose from. There are eight marquee players, including two Indians. The auction will also be the first for the two new teams — Rising Pune Supergiants and the so far unnamed team Rajkot.
"The IPL 2016 players' auction will start the countdown to the ninth season of one of the most popular sporting events in the world. The franchises have returned to the drawing board, reworked plans and devised new strategies, over the last few months. They will have the opportunity to bid for some of the biggest names in the game," IPL chairman Rajeev Shukla said.
The breakdown of the 351 cricketers on the auction list is: 130 capped players — India 26, Australia 29, Bangladesh 5, England 7, New Zealand 9, South Africa 18, Sri Lanka 16, West Indies 20.
Two Associate players — Canada and Ireland and 219 uncapped players — India 204, Australia 9, New Zealand 1, South Africa 2, West Indies 3.
In terms of available spots, if every franchise were to have the maximum of 27 players in their squad, 116 players will be taken in the auction, of which up to 36 may be overseas players.
Remove Holi Colours Without Harming Your Skin with these tips
Holi is one festival that everyone both loves and hates . We love it ,because of all the amazing colours that it brings to our lives and we hate it when our skin gets all those rashes ,after trying to take colours off . Well before you again resolve to not play Holi the next year . Here are some simple life hacks that you can use to easily get rid of those stubborn holi colours .
While Holi is an extremely joyous and playful festival the colour that is used is sometimes deangerous and harmfull to your skin .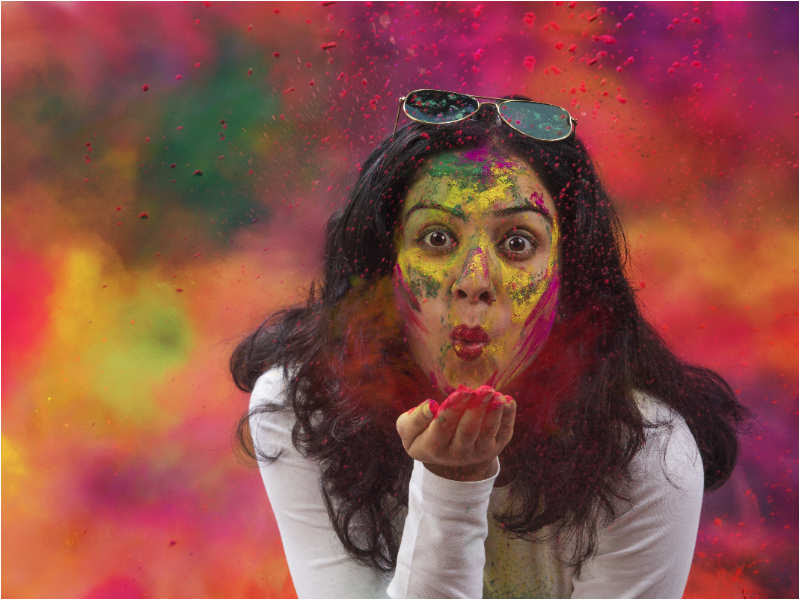 TIPS :
1.Gramflour and Curd: To remove colour from hairs ,keep a mixure of curds and besan in aaamla(aamla has to be soaked in a water one night before) and wash it .After applying this, shampoo your hair . The colour from your hair will easily come out
2.Banana and Milk : Make a paste of banana and milk .Now add some honey to it and mix well . Apply this mixture on your head and leave it till it dries This will easily remove colour from your hairs
3.Fenugreek (Methi) seeds:   Mix fenugreek seeds in curd and keep it overnighty .Apply this mixture on your head and leave it for half  hour .After washing it shampoo your hair .The colour will come out easily
4.Multani Mitti : Use this pack on your face and keep it till it dries . It helps in removing colours . You can also apply the pack of lemon juice and curd on your skin and then wash it after 20 mint . It helps in removing strong colours from your skin.
5.Gramflour and Cream: Mix Gramflour, oil and cream and make a paste of it . apply it on your skin and wash it after it gets dry .
*Always apply coconut or mustard oil before playing colours on your skin