Working women are unable to take care of their beauty due to short time, let's know some beauty tips for them
Most working women do not get time to dress properly, which affects their makeup. Products like dry shampoo and petroleum jelly can make the life of working women easier.
These suggestions are given regarding the attractive appearance of working women:
* If you do not have time to shampoo and you have to go to a party after work, then you can use dry shampoo, If it is in the form of a spray, then comb it by spraying it on the roots of the hair and it will remove the dirt and oilyness of the hair and after washing the hair in the morning if you do not have time to use a hair dryer then use towels. And tie it with cotton T-shirt.
The cotton T-shirt will absorb the moisture of the hair immediately and leave a natural moisturizer in the hair, which will maintain the natural curl. You can also use serum.
* Due to busyness, if you are not able to go to the salon for manicure and pedicure, then apply petroleum jelly on the hands and feet before sleeping at night. Put on feet and wear socks. It creates a natural moisturizer in the skin.
* After coming from the party late at night, one can hardly get any sleep and on going to office in the morning, your face may look sad and lifeless. Apply a skin or white colored pencil to the lower edge of the eyes and then apply liner to the eyes.
* Working women can keep banana bands or funky accessories with them to go to the party after office. It will be easy for them to style the front puff (front end) hair. If you want, you can also make hyponitals with puff.
* Sometimes you feel like applying lipstick of a particular shade but if you do not have it at that time, then you apply moisturizer or jelly of good company on the lips and then the color of lipstick that you wanted to apply on it Apply eyeshadow.
* Do not forget to spray rose water to retain moisture and shine in the facial skin.
* To brighten the eyelash, take a lint of cotton and put some baby powder on it and after applying the mascara, apply it on the eyelashes with light hands and then apply mascara again, it will make your eyes look very beautiful.
Happy Navratri 2020: Delicious food you can enjoy while fasting
Navratri, one of the biggest Hindu festivals is celebrated twice a year with great fervour across the country. Devotees worship the different avatars of Goddess Durga for nine days. Goddess Durga is believed to have nine different incarnations and each female deity signifies a distinct power.
The word 'Navratri' refers to the nine auspicious nights during which Goddess Durga is worshiped and most people observe fasts. It is celebrated twice a year, at the beginning of spring and during the onset of autumn.
During Navratris most people give up non-vegetarian food while many others also eliminate onion and garlic from their meals.
These are few recipes that you can make  this Navratri as they are very quick and easy to make .
Recipes :
Sabudana Khichdi :
Sabudana Khichdi is full of starch or carbohydrates which gives you the much needed energy boost while fasting. A light dish made with sabudana, peanuts and mild spices.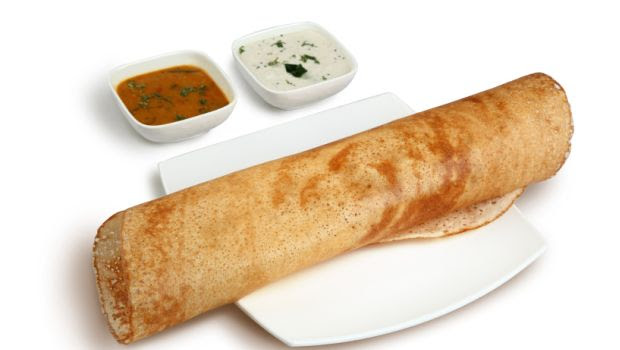 Kuttu ka Dosa :
This Navratri move over the usual kuttu puris and rustle up something different. A crisp dosa recipe made of kuttu ka atta (buckwheat flour) with a potato filling.
Aloo ki Kadhi :
Tuck into the soothing flavors of this light and lovely curry made with the ever-so-versatile potatoes.
Makhana Kheer :
Desserts inspire a cheer,so low fat kheer recipe made with makhana and nuts is a good option . Indulge without worrying about the weighing scale.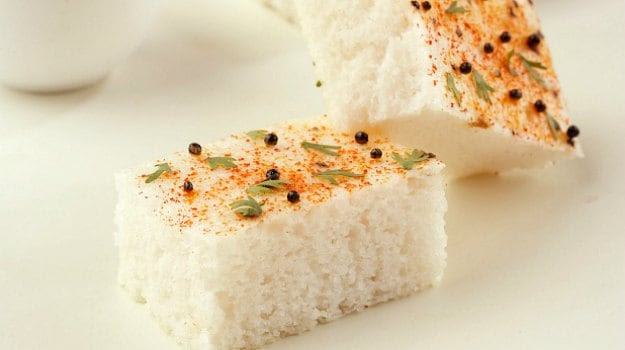 Dhoklas made with samwat ke chawal:
A fresh recipe that gives you a break from the usual fried pakoras and puris. Steamed dhoklas made with samwat ke chawal. A healthy way to fast.
Singhare ki poori 
Paneer kofta : 
Just substitute the corn flour with fasting flour and enjoy this tasty dish
Banana Walnut Lassi : 
A nourishing drink . Lassi made with the goodness of yogurt, bananas, honey and walnuts.
These are the recipes that you must try this Navratri .