If you want to avoid skin wrinkles, then follow these natural measures
Your face is the most beautiful looking skin in your body, so it becomes very important that you take care of it. Over time, the skin and eyes of your face appear loose, which is very difficult to fix.
Facial wrinkles also reflect your age. The cosmetic found in the market is very expensive and harmful, and you should be careful when it comes to face.
Many of the natural remedies given below will help your skin get rid of wrinkles as well as your face will blossom like before.
1. Strawberries: As much as strawberries are good to eat, the effect on the skin is also visible. Strawberries act as an astringent on the skin and not only that, strawberries are 100 percent natural. Grind the strawberries and make a facepack and then apply it on your face like a mask.
2. Cucumber and Avocado: The combination of cucumber and avocado proves to be very good at removing skin wrinkles. Put both together and apply on your face. Both are helpful in alternately removing facial looseness and wrinkles.
3. Curd and egg paste: Both curd and egg are beneficial for the body in many ways. Make a mixture of half a teaspoon of curd and two eggs and apply it on the surface of your neck and face for 20-30 minutes and then clean it with fresh water.
4. Skin scrub: Make a mixture of cinnamon powder, turmeric powder, sugar and olive oil all by using it like a scrub on your face everyday and then wash it. This scrub moisturizes your skin and gives a new look to the skin.
5. Rice Powder: Rice powder has anti-aging properties. Apply two tablespoons of rice to the skin by mixing it with two tablespoons of rose water or green tea, then wipe it with cold water after a while.
6. Papaya: Papaya is not only beneficial for the stomach, but it also cleans the dead skin of our skin. Papaya contains antioxidants that remove dead cells. Apply mash papaya on the face with rice flour and honey, and then wash it with lukewarm water after 20 minutes.
With these natural face pack, you can keep your face fresh everyday without spending much time. By applying these tips in your daily life, your skin will always glow for sure.
Happy Navratri 2020: Delicious food you can enjoy while fasting
Navratri, one of the biggest Hindu festivals is celebrated twice a year with great fervour across the country. Devotees worship the different avatars of Goddess Durga for nine days. Goddess Durga is believed to have nine different incarnations and each female deity signifies a distinct power.
The word 'Navratri' refers to the nine auspicious nights during which Goddess Durga is worshiped and most people observe fasts. It is celebrated twice a year, at the beginning of spring and during the onset of autumn.
During Navratris most people give up non-vegetarian food while many others also eliminate onion and garlic from their meals.
These are few recipes that you can make  this Navratri as they are very quick and easy to make .
Recipes :
Sabudana Khichdi :
Sabudana Khichdi is full of starch or carbohydrates which gives you the much needed energy boost while fasting. A light dish made with sabudana, peanuts and mild spices.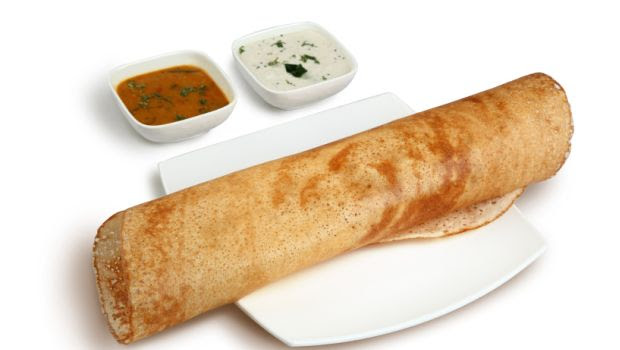 Kuttu ka Dosa :
This Navratri move over the usual kuttu puris and rustle up something different. A crisp dosa recipe made of kuttu ka atta (buckwheat flour) with a potato filling.
Aloo ki Kadhi :
Tuck into the soothing flavors of this light and lovely curry made with the ever-so-versatile potatoes.
Makhana Kheer :
Desserts inspire a cheer,so low fat kheer recipe made with makhana and nuts is a good option . Indulge without worrying about the weighing scale.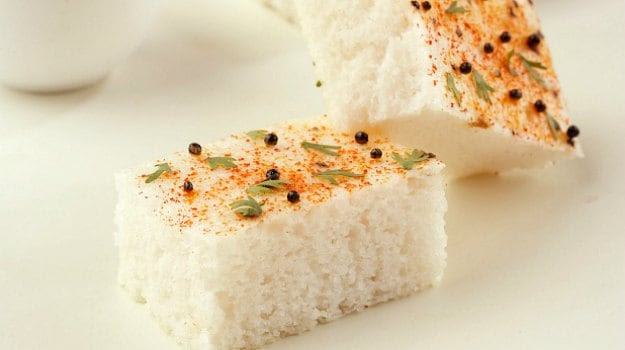 Dhoklas made with samwat ke chawal:
A fresh recipe that gives you a break from the usual fried pakoras and puris. Steamed dhoklas made with samwat ke chawal. A healthy way to fast.
Singhare ki poori 
Paneer kofta : 
Just substitute the corn flour with fasting flour and enjoy this tasty dish
Banana Walnut Lassi : 
A nourishing drink . Lassi made with the goodness of yogurt, bananas, honey and walnuts.
These are the recipes that you must try this Navratri .