Opposition lifts Masarat's release in Rajya Sabha
New Delhi: Lifting the issue of latest release of separatist leader Masarat Alam in Rajya Sabha, the opposition parties attacked the central government on the reports that 800 more were to be released.
Raising the issue in the parliament, Samajwadi Party leader Naresh Agarwal said, "There are reports that 800 more separatists are being freed. A government being supported by the BJP is releasing separatists. Do they want to disturb peace in Kashmir again."
He also demanded to know if the Governor had sent any such report and whether he had signed the release order of separatist Masarat Alam and wanted to know whether the Centre could deliver  an assurance that no more separatists will be released by the Mufti Mohammad Sayeed  government in Jammu and Kashmir.
Congress leader Rajeev Shukla also said that the release orders were signed by the Jammu and Kashmir governor.
"There are media reports that the release orders were given by the governor during president's rule. Government must clarify; was the house mislead? Did the governor give release order?" Shukla questioned.
Responding to the opposition members, Leader of the House Arun Jaitley said if members ask for some specific information, government can provide that.
"Yesterday (Monday) with regard to one separatist, the issue was raised in the house. The home minister made it clear he had certain reservations about the report he received and government has sought further clarifications," Jaitley said.
"He (Home Minister Rajnath Singh) further said there were different charges against this separatist and he was granted bail by various courts. If a specific case is brought up we will find the details. But if the house's time is to be taken up to claim that 10,000 people are being released, first of all confirm if there are 10,000 political prisoners in Jammu and Kashmir," he said.
"There has to be some sense of responsibility when me make such assertions in the house. You are saying 800. Give us one case and we will provide information," Jaitley added.
The Hurriyat leader was released from prison three days ago.
Remove Holi Colours Without Harming Your Skin with these tips
Holi is one festival that everyone both loves and hates . We love it ,because of all the amazing colours that it brings to our lives and we hate it when our skin gets all those rashes ,after trying to take colours off . Well before you again resolve to not play Holi the next year . Here are some simple life hacks that you can use to easily get rid of those stubborn holi colours .
While Holi is an extremely joyous and playful festival the colour that is used is sometimes deangerous and harmfull to your skin .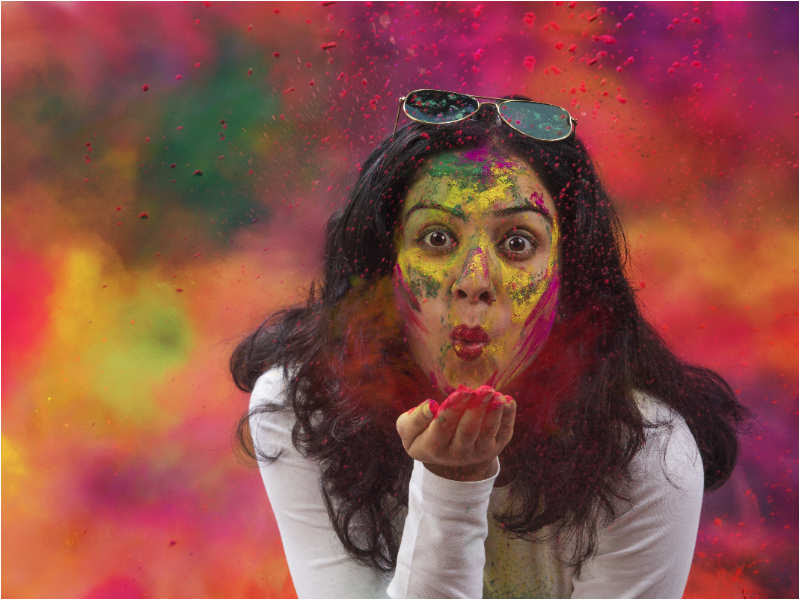 TIPS :
1.Gramflour and Curd: To remove colour from hairs ,keep a mixure of curds and besan in aaamla(aamla has to be soaked in a water one night before) and wash it .After applying this, shampoo your hair . The colour from your hair will easily come out
2.Banana and Milk : Make a paste of banana and milk .Now add some honey to it and mix well . Apply this mixture on your head and leave it till it dries This will easily remove colour from your hairs
3.Fenugreek (Methi) seeds:   Mix fenugreek seeds in curd and keep it overnighty .Apply this mixture on your head and leave it for half  hour .After washing it shampoo your hair .The colour will come out easily
4.Multani Mitti : Use this pack on your face and keep it till it dries . It helps in removing colours . You can also apply the pack of lemon juice and curd on your skin and then wash it after 20 mint . It helps in removing strong colours from your skin.
5.Gramflour and Cream: Mix Gramflour, oil and cream and make a paste of it . apply it on your skin and wash it after it gets dry .
*Always apply coconut or mustard oil before playing colours on your skin