Nasa finds Chandrayaan-2 lander Vikram with help of Indian engineer
New York: NASA has found the crash site and debris of India's Chandrayaan-2 Vikram moon lander following a tip from an Indian space enthusiast who examined pictures of the area of the moon taken by a US orbiting camera.
The site was located by Shanmuga Subramanian, who on his own scoured the pictures taken by the Lunar Reconnaissance Orbital Camera (LROC), NASA and Arizona State University announced on Monday confirming the find.
The first mosaic image of the likely crash site made from pictures taken by the LROC on September 17 was downloaded by several people to look for signs of the Vikram, NASA said.
One of them, Subramanian, contacted the LROC project with a positive identification of debris, it said.
Arizona State University (ASU), where the LROC project is located, said: "After receiving this tip, the LROC team confirmed the identification by comparing before and after images."
When the images for the first mosaic were acquired on September 17, the impact point was poorly illuminated and could not easily be identified, it said.
But two image sequences were acquired on October 14 and 15, and on November 11 were better.
The November mosaic shows best the impact crater, ray and extensive debris field. The three largest pieces of debris are each about 2×2 pixels and cast a one pixel shadow.
The three largest pieces of debris are each about 2×2 pixels and casts a one pixel shadow.
The university said that based on Subramanian's tip, the LROC team scoured the surrounding area in the new mosaics and found the impact site and the debris field.
The impact site is located at 70.8810 degree S, 22.7840 degrees E, at an elevation of 834 metres, it said.
"The debris first located by Shanmuga is about 750 metres northwest of the main crash site," ASU said.
Vikram lost contact with the Indian Space Research Organisation (ISRO) following its launch from Chandraayan-2 moon orbiter on September 6 when it tried to make a softlanding near the moon's south pole.
In a statement NASA said: "Despite the loss, getting that close to the surface was an amazing achievement."
Remove Holi Colours Without Harming Your Skin with these tips
Holi is one festival that everyone both loves and hates . We love it ,because of all the amazing colours that it brings to our lives and we hate it when our skin gets all those rashes ,after trying to take colours off . Well before you again resolve to not play Holi the next year . Here are some simple life hacks that you can use to easily get rid of those stubborn holi colours .
While Holi is an extremely joyous and playful festival the colour that is used is sometimes deangerous and harmfull to your skin .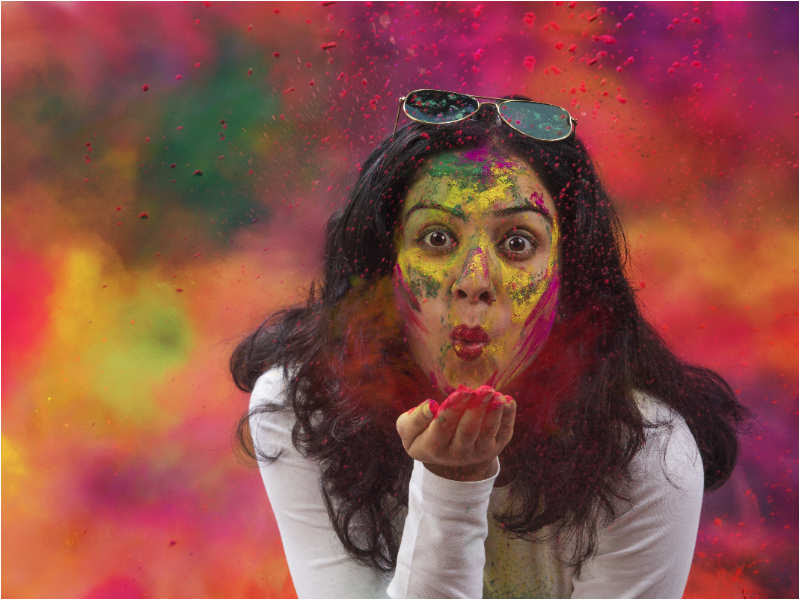 TIPS :
1.Gramflour and Curd: To remove colour from hairs ,keep a mixure of curds and besan in aaamla(aamla has to be soaked in a water one night before) and wash it .After applying this, shampoo your hair . The colour from your hair will easily come out
2.Banana and Milk : Make a paste of banana and milk .Now add some honey to it and mix well . Apply this mixture on your head and leave it till it dries This will easily remove colour from your hairs
3.Fenugreek (Methi) seeds:   Mix fenugreek seeds in curd and keep it overnighty .Apply this mixture on your head and leave it for half  hour .After washing it shampoo your hair .The colour will come out easily
4.Multani Mitti : Use this pack on your face and keep it till it dries . It helps in removing colours . You can also apply the pack of lemon juice and curd on your skin and then wash it after 20 mint . It helps in removing strong colours from your skin.
5.Gramflour and Cream: Mix Gramflour, oil and cream and make a paste of it . apply it on your skin and wash it after it gets dry .
*Always apply coconut or mustard oil before playing colours on your skin