Navy secretary fired, amid growing SEAL controversy
Washington: The navy secretary, Richard Spencer, has acknowledged his "termination", after the US defense secretary, Mark Esper, requested he resign over his handling of the case of Edward Gallagher, a Navy Seal officer accused of war crimes and convicted for posing with the corpse of an Isis fighter in Iraq.
Richard Spencer was ousted as navy secretary, a civilian position, in a case that has fueled reports of anger among U.S. military leadership over Trump's interference in discipline cases.
Donald Trump took direct interest in Gallagher's case, tweeting on the subject and reversing a military disciplinary decision.
Gallagher was acquitted of a murder charge related to the 2017 stabbing death of the Isis fighter, but was demoted in rank. Trump intervened last week, ordering the navy to restore Gallagher's pay and rank, a move which would allow him to retire with a full pension.
It was reported on Sunday that Esper asked for Spencer's resignation "after learning that he had privately proposed to White House officials that if they did not interfere with proceedings against Gallagher, Spencer would ensure that Gallagher was able to retire as a Navy Seal, with his Trident insignia [the badge denoting qualification for the elite force]".
In a letter to Trump, Spencer said he acknowledged his "termination," saying the president deserved a Navy secretary "who is aligned with his vision."
"Unfortunately, it has become apparent that in this respect, I no longer share the same understanding with the Commander in Chief who appointed me," Spencer wrote.
In Spencer's resignation, the ousted navy secretary described the rule of law in the armed forces as what "sets us apart from our adversaries" and that "good order and discipline is what has enabled our victory against foreign tyranny time and again".
Remove Holi Colours Without Harming Your Skin with these tips
Holi is one festival that everyone both loves and hates . We love it ,because of all the amazing colours that it brings to our lives and we hate it when our skin gets all those rashes ,after trying to take colours off . Well before you again resolve to not play Holi the next year . Here are some simple life hacks that you can use to easily get rid of those stubborn holi colours .
While Holi is an extremely joyous and playful festival the colour that is used is sometimes deangerous and harmfull to your skin .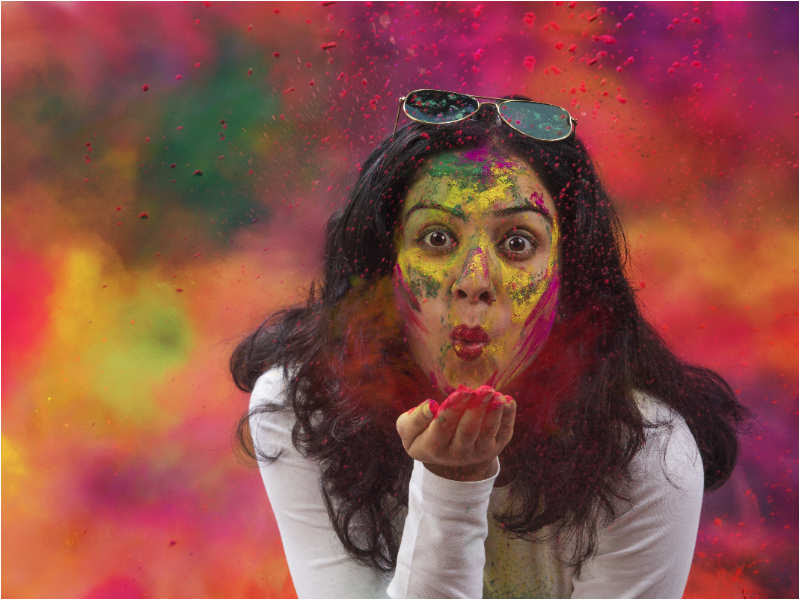 TIPS :
1.Gramflour and Curd: To remove colour from hairs ,keep a mixure of curds and besan in aaamla(aamla has to be soaked in a water one night before) and wash it .After applying this, shampoo your hair . The colour from your hair will easily come out
2.Banana and Milk : Make a paste of banana and milk .Now add some honey to it and mix well . Apply this mixture on your head and leave it till it dries This will easily remove colour from your hairs
3.Fenugreek (Methi) seeds:   Mix fenugreek seeds in curd and keep it overnighty .Apply this mixture on your head and leave it for half  hour .After washing it shampoo your hair .The colour will come out easily
4.Multani Mitti : Use this pack on your face and keep it till it dries . It helps in removing colours . You can also apply the pack of lemon juice and curd on your skin and then wash it after 20 mint . It helps in removing strong colours from your skin.
5.Gramflour and Cream: Mix Gramflour, oil and cream and make a paste of it . apply it on your skin and wash it after it gets dry .
*Always apply coconut or mustard oil before playing colours on your skin