India crush Bangladesh in day-night Test
Kolkata: An unproven pink ball couldn't reduce the dazzling chasm between the two teams, as India swept Bangladesh with one inning and 46 races in its first day and night race to record a twelfth consecutive victory in the local series.
With Bangladesh resuming its second inning to 152 for six on day three and losing to India for 89 races, it was simply a matter of time before the home team completed the paperwork.
The SG pink ball, which had not been tested in a competitive game before the big game, expectedly assisted India's lethal pace attack which took all the wickets on offer. An evidence of their menacing form was the amount of concussion subs Bangladesh had to use after the batsmen received heavy blows.
While Ishant Sharma took a five-wicket haul in the first innings, Umesh Yadav did the same in the second.
The Virat Kohli-led side eventually completed the job for in less than 50 minutes for their four straight innings victory, becoming the first team do so. Barring Mushfiqur Rahim (74), Bangladesh batsmen were once again found wanting against high quality pace bowling, folding up for 195 in 41.1 overs. They were bowled out for 130 on day one.
Under Virat Kohli, it was India's 7th successive Test victory since winning the Test against West Indies in Antigua this August. It was only under MS Dhoni's leadership in 2013 (February-November) that India last had a 6-Test winning streak (four vs Australia and two vs West Indies).
Remove Holi Colours Without Harming Your Skin with these tips
Holi is one festival that everyone both loves and hates . We love it ,because of all the amazing colours that it brings to our lives and we hate it when our skin gets all those rashes ,after trying to take colours off . Well before you again resolve to not play Holi the next year . Here are some simple life hacks that you can use to easily get rid of those stubborn holi colours .
While Holi is an extremely joyous and playful festival the colour that is used is sometimes deangerous and harmfull to your skin .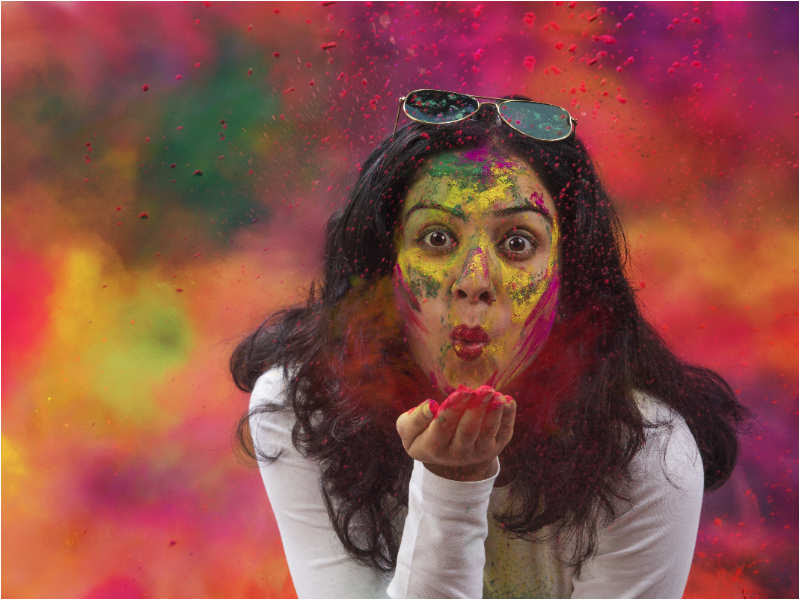 TIPS :
1.Gramflour and Curd: To remove colour from hairs ,keep a mixure of curds and besan in aaamla(aamla has to be soaked in a water one night before) and wash it .After applying this, shampoo your hair . The colour from your hair will easily come out
2.Banana and Milk : Make a paste of banana and milk .Now add some honey to it and mix well . Apply this mixture on your head and leave it till it dries This will easily remove colour from your hairs
3.Fenugreek (Methi) seeds:   Mix fenugreek seeds in curd and keep it overnighty .Apply this mixture on your head and leave it for half  hour .After washing it shampoo your hair .The colour will come out easily
4.Multani Mitti : Use this pack on your face and keep it till it dries . It helps in removing colours . You can also apply the pack of lemon juice and curd on your skin and then wash it after 20 mint . It helps in removing strong colours from your skin.
5.Gramflour and Cream: Mix Gramflour, oil and cream and make a paste of it . apply it on your skin and wash it after it gets dry .
*Always apply coconut or mustard oil before playing colours on your skin