Two American service members killed in Afghanistan helicopter crash
Kabul: Two U.S. service members were killed in a helicopter crash in Afghanistan on Wednesday. U.S. military officials said it did not appear that the helicopter went down as a result of enemy fire.
NATO Resolute Support released a statement on the matter without providing many additional details nor identifying the two service members.
The statement noted that an investigation into the cause of the helicopter crash is underway, though early reports don't indicate enemy fire led to it.
The Taliban quickly took credit for the crash, claiming they shot down the helicopter in eastern Logar province, according to The Associated Press.
Taliban spokesman Zabiullah Mujahid said that the group downed a U.S. helicopter about 1 a.m. during fighting with the "invaders and their hirelings," according to the AP. The U.S military dismissed the Taliban's claim as false.
The deaths of the service members brings the number of U.S. combat fatalities this year in Afghanistan to 19. Approximately 14,000 U.S. troops remain in Afghanistan, and 2,400 U.S. soldiers have died in the U.S.-led war since 2001.
The U.S. military statement said that in accordance with U.S. Department of Defense policy, the names of the service members killed in action would be withheld until 24 hours after notification of their next of kin is complete.
Remove Holi Colours Without Harming Your Skin with these tips
Holi is one festival that everyone both loves and hates . We love it ,because of all the amazing colours that it brings to our lives and we hate it when our skin gets all those rashes ,after trying to take colours off . Well before you again resolve to not play Holi the next year . Here are some simple life hacks that you can use to easily get rid of those stubborn holi colours .
While Holi is an extremely joyous and playful festival the colour that is used is sometimes deangerous and harmfull to your skin .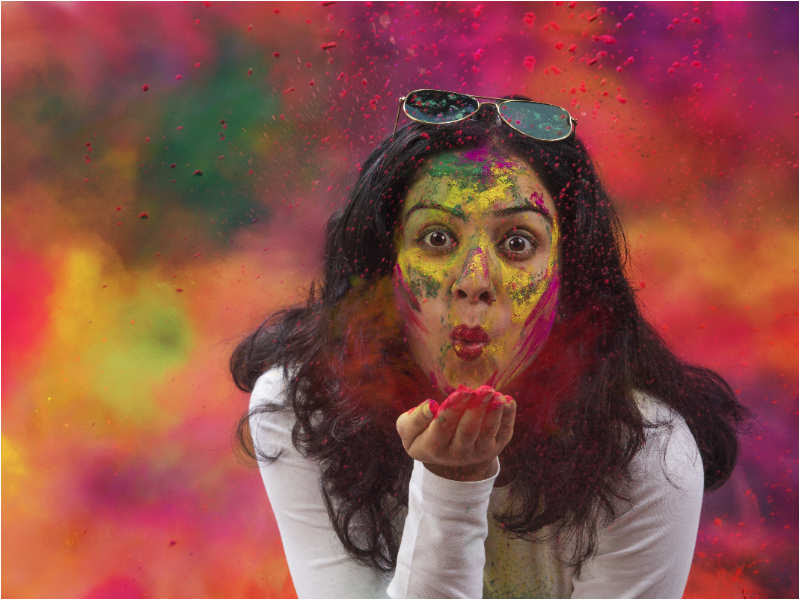 TIPS :
1.Gramflour and Curd: To remove colour from hairs ,keep a mixure of curds and besan in aaamla(aamla has to be soaked in a water one night before) and wash it .After applying this, shampoo your hair . The colour from your hair will easily come out
2.Banana and Milk : Make a paste of banana and milk .Now add some honey to it and mix well . Apply this mixture on your head and leave it till it dries This will easily remove colour from your hairs
3.Fenugreek (Methi) seeds:   Mix fenugreek seeds in curd and keep it overnighty .Apply this mixture on your head and leave it for half  hour .After washing it shampoo your hair .The colour will come out easily
4.Multani Mitti : Use this pack on your face and keep it till it dries . It helps in removing colours . You can also apply the pack of lemon juice and curd on your skin and then wash it after 20 mint . It helps in removing strong colours from your skin.
5.Gramflour and Cream: Mix Gramflour, oil and cream and make a paste of it . apply it on your skin and wash it after it gets dry .
*Always apply coconut or mustard oil before playing colours on your skin