NASA's Voyager 2 becomes second spacecraft to reach interstellar space
Washington: Nasa's Voyager 2 has become only the second human-made object to reach the space between stars.
Nasa said that the spacecraft left the region of the sun's influence last month and is now beyond the outer boundary of the heliosphere, about 11 billion miles from Earth. It is trailing Voyager 1, which reached interstellar space – the vast, mostly empty area between star systems – in 2012.
The study, published in the journal Nature Astronomy, confirmed Voyager 2's passage on November 5, 2018, into the ISM by noting a definitive jump in plasma density detected by a plasma wave instrument on the spacecraft.
The marked increase in plasma density is evidence of Voyager 2 journeying from the hot, lower-density plasma characteristic of the solar wind to the cool, higher-density plasma of interstellar space, the researchers said.
It is also similar to the plasma density jump experienced by Voyager 1 when it crossed into interstellar space, they said.
"In a historical sense, the old idea that the solar wind will just be gradually whittled away as you go further into interstellar space is simply not true," said Professor Don Gurnett from the University of Iowa, and corresponding author on the study.
Data from the instrument on Voyager 2 also gives additional clues to the thickness of the heliosheath, the outer region of the heliosphere and the point where the solar wind piles up against the approaching wind in interstellar space, which Gurnett likens to the effect of a snowplow on a city street.
Remove Holi Colours Without Harming Your Skin with these tips
Holi is one festival that everyone both loves and hates . We love it ,because of all the amazing colours that it brings to our lives and we hate it when our skin gets all those rashes ,after trying to take colours off . Well before you again resolve to not play Holi the next year . Here are some simple life hacks that you can use to easily get rid of those stubborn holi colours .
While Holi is an extremely joyous and playful festival the colour that is used is sometimes deangerous and harmfull to your skin .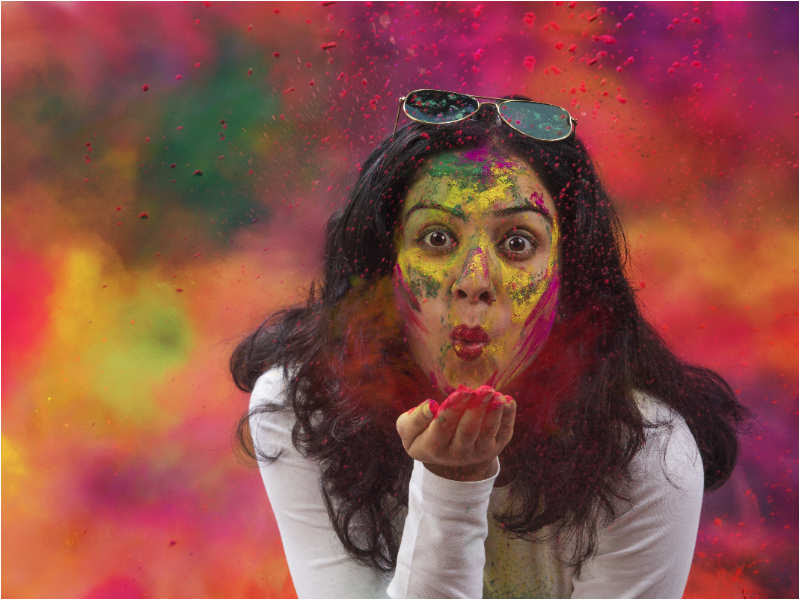 TIPS :
1.Gramflour and Curd: To remove colour from hairs ,keep a mixure of curds and besan in aaamla(aamla has to be soaked in a water one night before) and wash it .After applying this, shampoo your hair . The colour from your hair will easily come out
2.Banana and Milk : Make a paste of banana and milk .Now add some honey to it and mix well . Apply this mixture on your head and leave it till it dries This will easily remove colour from your hairs
3.Fenugreek (Methi) seeds:   Mix fenugreek seeds in curd and keep it overnighty .Apply this mixture on your head and leave it for half  hour .After washing it shampoo your hair .The colour will come out easily
4.Multani Mitti : Use this pack on your face and keep it till it dries . It helps in removing colours . You can also apply the pack of lemon juice and curd on your skin and then wash it after 20 mint . It helps in removing strong colours from your skin.
5.Gramflour and Cream: Mix Gramflour, oil and cream and make a paste of it . apply it on your skin and wash it after it gets dry .
*Always apply coconut or mustard oil before playing colours on your skin