Justin Trudeau set to keep power but loses majority
Canada: Justin Trudeau ruling Liberal Party has retained power but will form a minority government after a narrow victory in the Canada election.
The result means Prime Minister Mr Trudeau will require the support of a smaller left-leaning party after the hard-fought campaign in which he was dogged by scandals.
The Liberals had won or were leading in 156 out of 338 seats in Monday's vote, according to Elections Canada. That put the Liberals far short of the 170 seats needed for a second straight majority government.
"You did it, my friends. Congratulations," Mr Trudeau told supporters in Montreal as he claimed victory early on Tuesday.
Ahead of the vote, polls showed a tight race between Mr Trudeau and his main rival, Conservative leader Andrew Scheer.
Despite Trudeau's attempt to strike a conciliatory tone, Conservative leader Andrew Scheer issued a stark warning to the Liberals. "Mr. Trudeau, when your government falls, Conservatives will be ready and we will win," Scheer told supporters at his concession speech.
Donald Trump was quick to congratulate Trudeau for "a wonderful and hard fought victory." Although the two leaders have not had a warm relationship – Trump described Trudeau as "dishonest" at last year's disastrous G7 meeting in Quebec – the US president tweeted: "Canada is well served. I look forward to working with you toward the betterment of both of our countries!"
Four years after the photogenic Liberal leader swept to power promising "sunny ways" after nearly a decade of Conservative rule, Trudeau struggled to inspire voters as he campaigned for re-election.
Trudeau, 47, was endorsed by Barack Obama in the last days of the campaign, but his standing as one of the few remaining progressive leaders in a major democracy was undermined by the emergence of blackface images, and lingering criticism of his handling of a major corruption inquiry.
Remove Holi Colours Without Harming Your Skin with these tips
Holi is one festival that everyone both loves and hates . We love it ,because of all the amazing colours that it brings to our lives and we hate it when our skin gets all those rashes ,after trying to take colours off . Well before you again resolve to not play Holi the next year . Here are some simple life hacks that you can use to easily get rid of those stubborn holi colours .
While Holi is an extremely joyous and playful festival the colour that is used is sometimes deangerous and harmfull to your skin .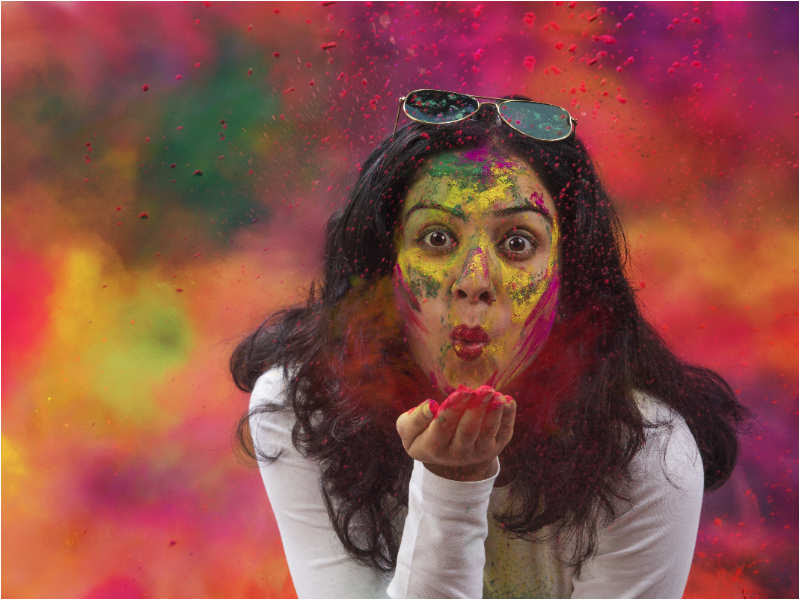 TIPS :
1.Gramflour and Curd: To remove colour from hairs ,keep a mixure of curds and besan in aaamla(aamla has to be soaked in a water one night before) and wash it .After applying this, shampoo your hair . The colour from your hair will easily come out
2.Banana and Milk : Make a paste of banana and milk .Now add some honey to it and mix well . Apply this mixture on your head and leave it till it dries This will easily remove colour from your hairs
3.Fenugreek (Methi) seeds:   Mix fenugreek seeds in curd and keep it overnighty .Apply this mixture on your head and leave it for half  hour .After washing it shampoo your hair .The colour will come out easily
4.Multani Mitti : Use this pack on your face and keep it till it dries . It helps in removing colours . You can also apply the pack of lemon juice and curd on your skin and then wash it after 20 mint . It helps in removing strong colours from your skin.
5.Gramflour and Cream: Mix Gramflour, oil and cream and make a paste of it . apply it on your skin and wash it after it gets dry .
*Always apply coconut or mustard oil before playing colours on your skin