Russia backs India, says J&K on the right track
New Delhi: Russia has supported the decision of Indian government to ban article 370 from Jammu and Kashmir and give it a status of Union Territory. The statement came from the foreign ministry of Russia on Saturday morning on August 10th.
Russia has endorsed the step of Modi government saying the exercise was "carried out within the framework of the constitution of Republic of India." In response to the questions put up by the media on Ministry of Foreign and External Affairs of Russia said "Moscow expects that India and Pakistan will not allow aggravation of the situation in Jammu and Kashmir region due to change in change in status of the state of Jammu and Kashmir.
He further added "Russia is a constant supporter of normalization of relations between India and Pakistan" " We proceed from the facts that  the changes associated with the change in status of Jammu and Kashmir and its division into two union territories are carried out within the framework of the constitution of Republic of India".
On Friday 9th August, President Ram Nath Kovind gave his nod to the Jammu and Kashmir Reorganization Bill, 2019, making it into a law. The bill was passed in both houses of the Indian Parliament earlier this week. The bill provides formation of Union Territory of Ladakh without Legislature and a separate one for Jammu and Kashmir with the legislature.
Remove Holi Colours Without Harming Your Skin with these tips
Holi is one festival that everyone both loves and hates . We love it ,because of all the amazing colours that it brings to our lives and we hate it when our skin gets all those rashes ,after trying to take colours off . Well before you again resolve to not play Holi the next year . Here are some simple life hacks that you can use to easily get rid of those stubborn holi colours .
While Holi is an extremely joyous and playful festival the colour that is used is sometimes deangerous and harmfull to your skin .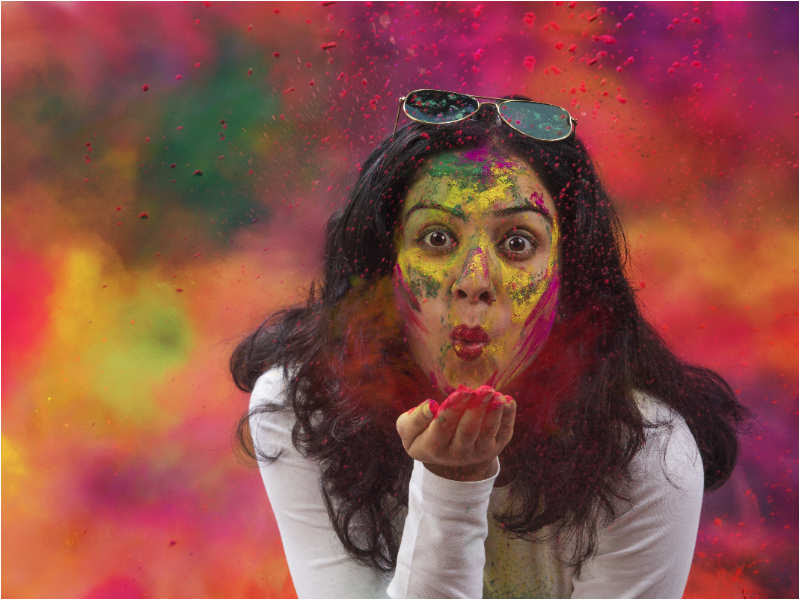 TIPS :
1.Gramflour and Curd: To remove colour from hairs ,keep a mixure of curds and besan in aaamla(aamla has to be soaked in a water one night before) and wash it .After applying this, shampoo your hair . The colour from your hair will easily come out
2.Banana and Milk : Make a paste of banana and milk .Now add some honey to it and mix well . Apply this mixture on your head and leave it till it dries This will easily remove colour from your hairs
3.Fenugreek (Methi) seeds:   Mix fenugreek seeds in curd and keep it overnighty .Apply this mixture on your head and leave it for half  hour .After washing it shampoo your hair .The colour will come out easily
4.Multani Mitti : Use this pack on your face and keep it till it dries . It helps in removing colours . You can also apply the pack of lemon juice and curd on your skin and then wash it after 20 mint . It helps in removing strong colours from your skin.
5.Gramflour and Cream: Mix Gramflour, oil and cream and make a paste of it . apply it on your skin and wash it after it gets dry .
*Always apply coconut or mustard oil before playing colours on your skin