Government to remove article 370, Jammu and Ladakh to be separate Union Territory
New Delhi: Article 370 to be removed from Jammu and Kashmir. The special status given to Kashmir till now will be finished. Ladakh and Jammu Kashmir to be separate Union Territory, bill to be passed for it.
Home Minister Amit Shah has announced in Rajya Sabha that the government has decided to repeal Article 370 of the Constitution which grants special status to J&K on 5th August 2019. Jammu and Kashmir, which will have a legislature and Ladakh will be without a legislature.
After the order, there is a massive uproar in the Rajya Sabha, the upper house. PDP ministers in the opposition protest against the decision, some leaders even tore off their clothes in the parliament for which they were taken out of the house. The opposition leaders continue to shout and try to cripple session of the house to suppress Home Minister Amit Shah from speaking. However it is not helping them much.
Article 370, which given a special status to Kashmir said that no non-resident of Kasmir cannot buy any land in the state. The priority of jobs is always given to the native of Jammu Kashmir. If a girl living in Jammu and Kashmir marries someone from outside the state the special rights given to her will be taken away is now abolished.
People of Kashmir are positive on the decision of taking down article 370. According to them it's a new turn in the history of Kashmir and it will be beneficial for them.
Remove Holi Colours Without Harming Your Skin with these tips
Holi is one festival that everyone both loves and hates . We love it ,because of all the amazing colours that it brings to our lives and we hate it when our skin gets all those rashes ,after trying to take colours off . Well before you again resolve to not play Holi the next year . Here are some simple life hacks that you can use to easily get rid of those stubborn holi colours .
While Holi is an extremely joyous and playful festival the colour that is used is sometimes deangerous and harmfull to your skin .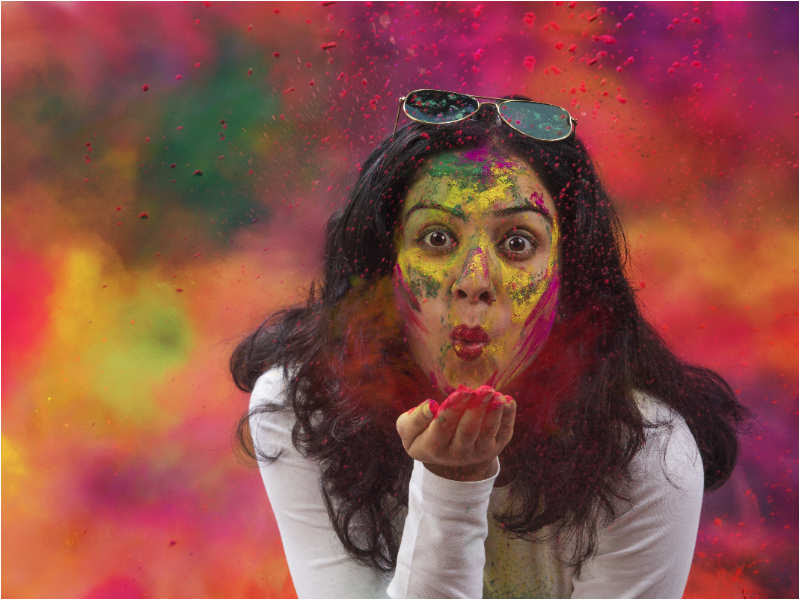 TIPS :
1.Gramflour and Curd: To remove colour from hairs ,keep a mixure of curds and besan in aaamla(aamla has to be soaked in a water one night before) and wash it .After applying this, shampoo your hair . The colour from your hair will easily come out
2.Banana and Milk : Make a paste of banana and milk .Now add some honey to it and mix well . Apply this mixture on your head and leave it till it dries This will easily remove colour from your hairs
3.Fenugreek (Methi) seeds:   Mix fenugreek seeds in curd and keep it overnighty .Apply this mixture on your head and leave it for half  hour .After washing it shampoo your hair .The colour will come out easily
4.Multani Mitti : Use this pack on your face and keep it till it dries . It helps in removing colours . You can also apply the pack of lemon juice and curd on your skin and then wash it after 20 mint . It helps in removing strong colours from your skin.
5.Gramflour and Cream: Mix Gramflour, oil and cream and make a paste of it . apply it on your skin and wash it after it gets dry .
*Always apply coconut or mustard oil before playing colours on your skin