2 mass shootings in less than 24 hours shock US
United States: It took just 30 seconds in Ohio and zero bullets in Texas for officers to stop two mass shooters this weekend, but not before 29 people were killed and about 50 injured in less than 24 hours.
Officers gunned down the Ohio shooter at the doorstep of a bar-turned-hiding place in the middle of Dayton's nightclub district, and arrested the El Paso shooter as hundreds fled a crowded shopping center. Though the two attacks staggered a nation accustomed to gun violence, the bigger shock may have been that the death toll wasn't even worse.
In the Texas border city of El Paso, a gunman opened fire Saturday morning in a shopping area packed with thousands of people during the busy back-to-school season. The attack killed 20 and wounded more than two dozen, many of them critically.
Hours later in Dayton, Ohio, a gunman wearing body armour and carrying extra magazines opened fire in a popular nightlife area, killing nine and injuring at least 26 people.
The attacks came less than a week after a 19-year-old gunman killed three people and injured 13 others at the popular Gilroy Garlic Festival in California before dying of a self-inflicted gunshot wound.
Remove Holi Colours Without Harming Your Skin with these tips
Holi is one festival that everyone both loves and hates . We love it ,because of all the amazing colours that it brings to our lives and we hate it when our skin gets all those rashes ,after trying to take colours off . Well before you again resolve to not play Holi the next year . Here are some simple life hacks that you can use to easily get rid of those stubborn holi colours .
While Holi is an extremely joyous and playful festival the colour that is used is sometimes deangerous and harmfull to your skin .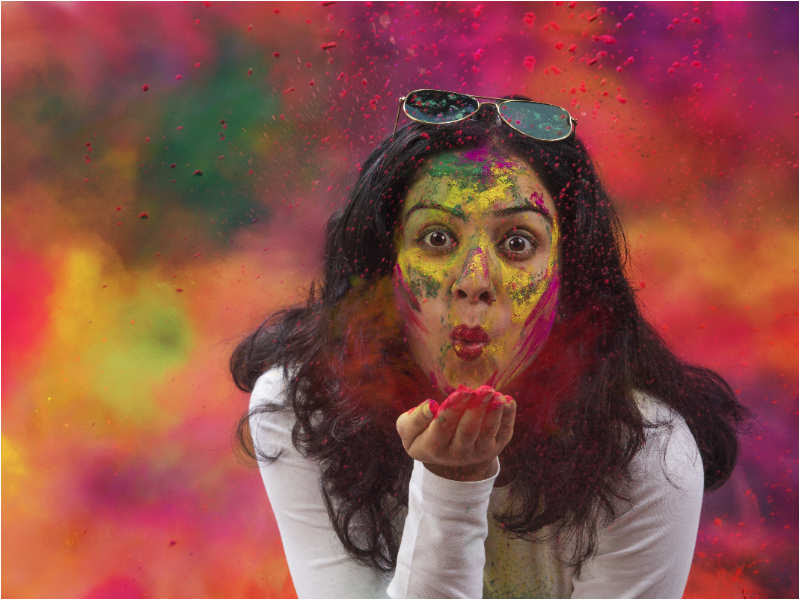 TIPS :
1.Gramflour and Curd: To remove colour from hairs ,keep a mixure of curds and besan in aaamla(aamla has to be soaked in a water one night before) and wash it .After applying this, shampoo your hair . The colour from your hair will easily come out
2.Banana and Milk : Make a paste of banana and milk .Now add some honey to it and mix well . Apply this mixture on your head and leave it till it dries This will easily remove colour from your hairs
3.Fenugreek (Methi) seeds:   Mix fenugreek seeds in curd and keep it overnighty .Apply this mixture on your head and leave it for half  hour .After washing it shampoo your hair .The colour will come out easily
4.Multani Mitti : Use this pack on your face and keep it till it dries . It helps in removing colours . You can also apply the pack of lemon juice and curd on your skin and then wash it after 20 mint . It helps in removing strong colours from your skin.
5.Gramflour and Cream: Mix Gramflour, oil and cream and make a paste of it . apply it on your skin and wash it after it gets dry .
*Always apply coconut or mustard oil before playing colours on your skin