Poor sleep linked to reduced memory in older adults
Senior citizens, please take note. Lower sleep quality and variability in night sleep time may adversely affect your ability to recall past events, says a study.
The study, published in Frontiers in Human Neuroscience journal, underscores the importance of sleep in maintaining good cognitive functioning.
The study divided participants in two categories: younger adults (18-37 years) and older adults (56-76 years). The participants were given wearable accelerometers to measure sleep duration and quality over seven nights.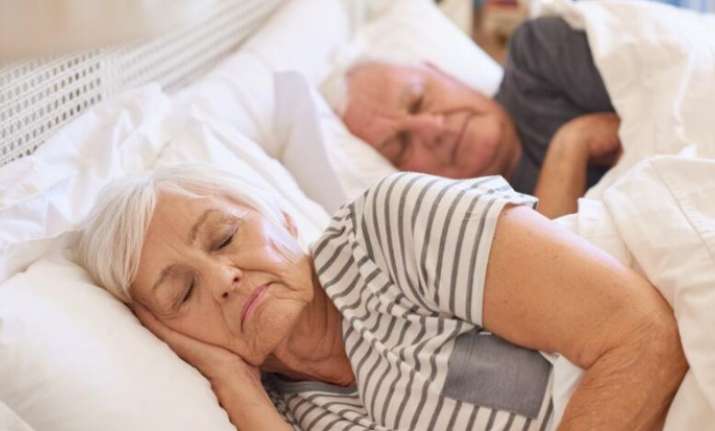 "The night-to-night variability in older adults had a major impact on their performance in tests aimed at evaluating episodic memory," said Audrey Duarte, Associate Professor at the Georgia Institute of Technology, the US.
Stating that the association between sleep and memory has been known, Duarte said this study underlined the connection particularly among older adults and black participants.
"We wanted to know how sleep affected memory, how well they remembered things and how well their brains functioned depending on how well they slept," said Emily Hokett, a Ph.D student at the institute.
The researchers said regular sleep was important for best cognitive performance at any age.
Rare genetic brain disease reported, 'Myoclonus-Dystonia'
Bangalore: A rare genetic brain disease causing a movement disorder has been reported from Mumbai where a 21-year-old patient has been diagnosed with 'Myoclonus-Dystonia' with facial, neck and hand shaking and jerking due to rare genetic disorder called ADCY5-related dyskinesia.
This is a rare disease with less than 400 cases reported all over the world. The disorder is known to cause abnormal involuntary tremors in the body and is usually seen in children, but this is the first time it has been reported in an Indian adult patient.
He suffered from the condition since he was 13, but these jerks were initially mild. This progressed to moderate severity over the last few years. "We were able to manage the trembling till the time they were mild. With time, the intensity increased and so did the frequency which hampered daily activities and even any work that needed concentration", told the parents of the 21 year old.
Dr VL Ramprasad, COO, MedGenome Labs that performed the genetic testing said, "ADCY5 mutation causes abnormal involuntary movements affecting the neck, arms and face. This mutation can also lead to episodic worsening triggered by anxiety, stress or inactivity -or characteristically periods before or after sleep. We have now published this case in MDCP (Movement Disorders Clinical Practice), which is a well-known journal."
The doctor informed that when the patient came to them he would get these movements in spells intermittently in the early years. His whole body was shaking when he was anxious or even concentrating on an activity. After initial tests the doctors were convinced that he had a rare genetic disorder and tests confirmed ADCY5 gene mutation