Narendra Modi meets mother, seeks blessings after winning LS polls
Gandhinagar: Prime Minister Narendra Modi, who arrived in home state Gujarat on Sunday on a two-day visit after the BJP's landslide victory in the Lok Sabha elections, called on his mother and sought her blessings.
Modi, along with BJP President Amit Shah, landed at the Ahmedabad airport and later addressed a thanks-giving public address to the people of Gujarat, which gave the party all the 26 Lok Sabha seats once again.
After winning LS polls Narendra Modi meets mother, seeks blessings:
Even as scores of people waited to have a glimpse of him, the Prime Minister then reached Raisan near here to seek his mother Hiraba's blessings. The nonagenarian stays with Modi's younger brother in Raisan.
Modi will halt for the night at the Raj Bhavan.
Remove Holi Colours Without Harming Your Skin with these tips
Holi is one festival that everyone both loves and hates . We love it ,because of all the amazing colours that it brings to our lives and we hate it when our skin gets all those rashes ,after trying to take colours off . Well before you again resolve to not play Holi the next year . Here are some simple life hacks that you can use to easily get rid of those stubborn holi colours .
While Holi is an extremely joyous and playful festival the colour that is used is sometimes deangerous and harmfull to your skin .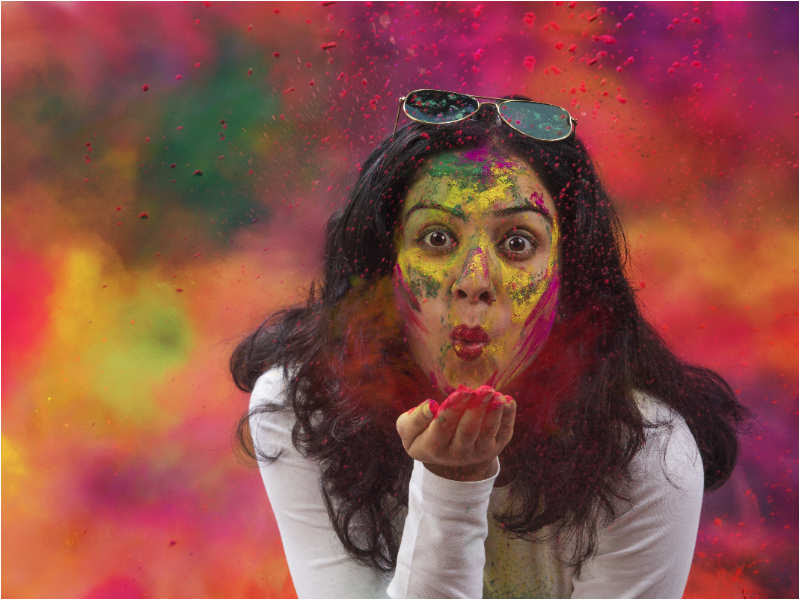 TIPS :
1.Gramflour and Curd: To remove colour from hairs ,keep a mixure of curds and besan in aaamla(aamla has to be soaked in a water one night before) and wash it .After applying this, shampoo your hair . The colour from your hair will easily come out
2.Banana and Milk : Make a paste of banana and milk .Now add some honey to it and mix well . Apply this mixture on your head and leave it till it dries This will easily remove colour from your hairs
3.Fenugreek (Methi) seeds:   Mix fenugreek seeds in curd and keep it overnighty .Apply this mixture on your head and leave it for half  hour .After washing it shampoo your hair .The colour will come out easily
4.Multani Mitti : Use this pack on your face and keep it till it dries . It helps in removing colours . You can also apply the pack of lemon juice and curd on your skin and then wash it after 20 mint . It helps in removing strong colours from your skin.
5.Gramflour and Cream: Mix Gramflour, oil and cream and make a paste of it . apply it on your skin and wash it after it gets dry .
*Always apply coconut or mustard oil before playing colours on your skin