At Lucknow's airport gold worth Rs 23.42 lakh recovered from woman
Lucknow: A woman was caught with 697 gms gold, worth Rs 23.42 lakh at Chaudhary Charan Singh International airport in Uttar Pradesh state capital on Friday. She used an unusual way to carry goods from Bangkok to Lucknow.
On Friday a woman was caught with 697 gms gold she used most unpredictable way of hiding goods, worth Rs 23.42 lakh at Chaudhary Charan Singh airport.
She changed those items into rings and got them polished with rhodium for making it easy to carry she fixed those rings into her handbag and her cargo pant.
"Woman was successful to escape from custom checking but we manage to check her handbag and caught her with 697 gms gold worth 23.42 lakh" said Niharika Lakha, Deputy Commissioner Airport.
Same kind of incident happened few times a back. When 697 gms gold worth Rs 23.42 were seized from Raisa Begum, wife of Haroon Daryaganj from Delhi. Raisa was in flight number We-333 and was coming back from Bangkok.
Woman caught carrying gold worth Rs 23.42 lakh at Lucknow's airport:
"It was surprising to see her facing all questions with confidence. On being investigated, we came to know that she was a frequent flier from Bangkok to India. But this time she choose to enter India via Lucknow. And got into our trap," said Lakha.
In August 2018, one kg of gold was recovered from Mobina Sheikh. Not only gold but also foreign cigarette are being smuggle in India as they are manufactured at cheaper rate in foreign countries.
"Women are being used as a source for smuggling which is a case of concern" said lakha. Since January to April, 12 kg gold worth Rs 4 crore was found and 8 people were arrested. But now with extreme strictness smugglers will think twice before taking any step.
It has been noticed that workforce is being used in Gulf and Bangkok for transferring gold to India. It happened due to lack of technology. But now with advance technology and vigilance of custom officers it became hard for smugglers to execute their plan.
Remove Holi Colours Without Harming Your Skin with these tips
Holi is one festival that everyone both loves and hates . We love it ,because of all the amazing colours that it brings to our lives and we hate it when our skin gets all those rashes ,after trying to take colours off . Well before you again resolve to not play Holi the next year . Here are some simple life hacks that you can use to easily get rid of those stubborn holi colours .
While Holi is an extremely joyous and playful festival the colour that is used is sometimes deangerous and harmfull to your skin .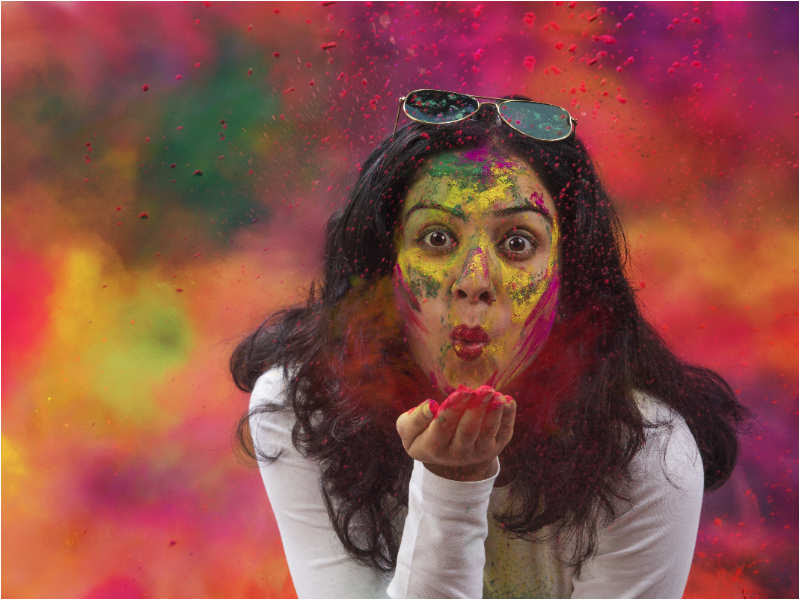 TIPS :
1.Gramflour and Curd: To remove colour from hairs ,keep a mixure of curds and besan in aaamla(aamla has to be soaked in a water one night before) and wash it .After applying this, shampoo your hair . The colour from your hair will easily come out
2.Banana and Milk : Make a paste of banana and milk .Now add some honey to it and mix well . Apply this mixture on your head and leave it till it dries This will easily remove colour from your hairs
3.Fenugreek (Methi) seeds:   Mix fenugreek seeds in curd and keep it overnighty .Apply this mixture on your head and leave it for half  hour .After washing it shampoo your hair .The colour will come out easily
4.Multani Mitti : Use this pack on your face and keep it till it dries . It helps in removing colours . You can also apply the pack of lemon juice and curd on your skin and then wash it after 20 mint . It helps in removing strong colours from your skin.
5.Gramflour and Cream: Mix Gramflour, oil and cream and make a paste of it . apply it on your skin and wash it after it gets dry .
*Always apply coconut or mustard oil before playing colours on your skin