Eggs-tomatoes hurls at Kamal Haasan for 'Hindu extremists' statement
Chennai: Indian film actor turned politician Kamal Hasan is now days much indulged in controversies regarding his comments over Hindu extremists.
Few days ago Kamal has made a statement claiming that the first terrorist of Independent India was a 'Hindu' referring to Mahatma Gandhi's Assailant. Hasan is again at the centre of a raging row over his Hindu extremist remarks.
Giving explanations to his prior statement Hasan said, "Let me tell you terrorists abound all religions…Every religion has its own terrorists and we cannot claim that we are sanctimonious and we have not done that. History shows you that all religions have their extremists."
Hasan has already applied for an anticipatory bail after his controversial statement followed by an FIR against him. Makkal Needhi Maiyam founder, Hasan said that this is not for very first time this type of statements have been made during the Aravakurichi Assembly segment bypoll campaign meet on Sunday.
Eggs, tomatoes thrown at Kamal Haasan as gifts for controversial statement:
He further said that he had made similar comments in Chennai during the Lok Sabha election campaign but it was being taken note of now by those people "whose confidence is dipping".
Defending himself on anticipatory bail issue the MNM chief said," I don't fear arrest but I have got campaigning to do. Let them arrest.. But if they arrest me tensions will escalate. This is not my request but an advice," He also said that his focus in Sunday's campaign speech was on maintaining harmony.
As police has denied the permission for him to undertake campaigning in Sulur Assembly constituency in Coimbatore, the MNM chief asked if there was problem then why the bypoll can't be postponed.
Remove Holi Colours Without Harming Your Skin with these tips
Holi is one festival that everyone both loves and hates . We love it ,because of all the amazing colours that it brings to our lives and we hate it when our skin gets all those rashes ,after trying to take colours off . Well before you again resolve to not play Holi the next year . Here are some simple life hacks that you can use to easily get rid of those stubborn holi colours .
While Holi is an extremely joyous and playful festival the colour that is used is sometimes deangerous and harmfull to your skin .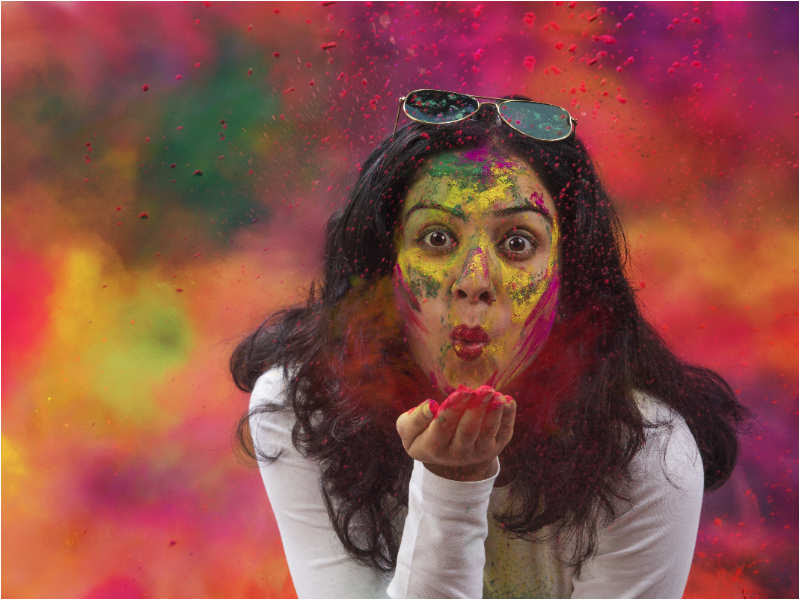 TIPS :
1.Gramflour and Curd: To remove colour from hairs ,keep a mixure of curds and besan in aaamla(aamla has to be soaked in a water one night before) and wash it .After applying this, shampoo your hair . The colour from your hair will easily come out
2.Banana and Milk : Make a paste of banana and milk .Now add some honey to it and mix well . Apply this mixture on your head and leave it till it dries This will easily remove colour from your hairs
3.Fenugreek (Methi) seeds:   Mix fenugreek seeds in curd and keep it overnighty .Apply this mixture on your head and leave it for half  hour .After washing it shampoo your hair .The colour will come out easily
4.Multani Mitti : Use this pack on your face and keep it till it dries . It helps in removing colours . You can also apply the pack of lemon juice and curd on your skin and then wash it after 20 mint . It helps in removing strong colours from your skin.
5.Gramflour and Cream: Mix Gramflour, oil and cream and make a paste of it . apply it on your skin and wash it after it gets dry .
*Always apply coconut or mustard oil before playing colours on your skin