Bad news for Chennai fans as IPL final game will be played in Hyderabad
New Delhi: The final of the 12th edition of the Indian Premier League will be played at the Rajiv Gandhi International Stadium in Hyderabad on May 12 after the Tamil Nadu Cricket Association (TNCA) wasn't given permission to open stands I, J and K. Chennai will now host Qualifier 1 while Vizag will host the Eliminator and Qualifier 2.
While the playoffs are generally hosted in the venues of the winners and runners-up, certain challenges has seen the Board of Control for Cricket in India (BCCI) face this issue wherein they had to bring in Vizag in the picture. Qualifier 1 will be played on May 7 in Chennai.
IPL final venue shifted to Hyderabad from Chennai will be played on May 12th:
Hyderabad was expected to host the Eliminator and Qualifier 2, but due to local elections scheduled on May 6, 10 and 14, that will not be possible as the police will not be in a position to provide the required security and permissions.
Vizag was kept as back-up and will now host the Eliminator on May 8 and Qualifier 2 on May 10. Jaipur will host all the four women's matches. While the first match on May 6 is clashing with elections, RCA has got the required clearance.
The three women's teams will be Trailblazers, Supernovas and Velocity.
Remove Holi Colours Without Harming Your Skin with these tips
Holi is one festival that everyone both loves and hates . We love it ,because of all the amazing colours that it brings to our lives and we hate it when our skin gets all those rashes ,after trying to take colours off . Well before you again resolve to not play Holi the next year . Here are some simple life hacks that you can use to easily get rid of those stubborn holi colours .
While Holi is an extremely joyous and playful festival the colour that is used is sometimes deangerous and harmfull to your skin .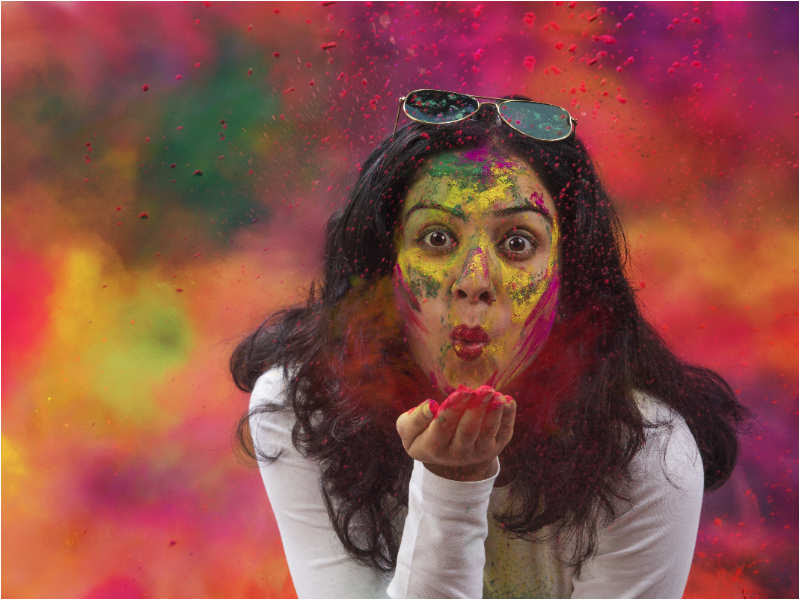 TIPS :
1.Gramflour and Curd: To remove colour from hairs ,keep a mixure of curds and besan in aaamla(aamla has to be soaked in a water one night before) and wash it .After applying this, shampoo your hair . The colour from your hair will easily come out
2.Banana and Milk : Make a paste of banana and milk .Now add some honey to it and mix well . Apply this mixture on your head and leave it till it dries This will easily remove colour from your hairs
3.Fenugreek (Methi) seeds:   Mix fenugreek seeds in curd and keep it overnighty .Apply this mixture on your head and leave it for half  hour .After washing it shampoo your hair .The colour will come out easily
4.Multani Mitti : Use this pack on your face and keep it till it dries . It helps in removing colours . You can also apply the pack of lemon juice and curd on your skin and then wash it after 20 mint . It helps in removing strong colours from your skin.
5.Gramflour and Cream: Mix Gramflour, oil and cream and make a paste of it . apply it on your skin and wash it after it gets dry .
*Always apply coconut or mustard oil before playing colours on your skin