Office workers who sit a lot need to exercise
Office workers who sit for long periods of time can reverse the health risks of their modern sedentary lifestyle by exercising just 20 minutes per day, a new study revealed on Tuesday.
Published in the Journal of the American College of Cardiology, the University of Sydney-led collaboration with the Norwegian School of Sport Sciences, Norwegian Institute of Public Health and the UK's Loughborough University examined the health consequences associated with sitting, reports Xinhua news agency.
By statistically modelling physical activity and sitting against the death records of nearly 150,000 study participants aged 45 years and over, the study found "physical activity is particularly important for people who sit a lot".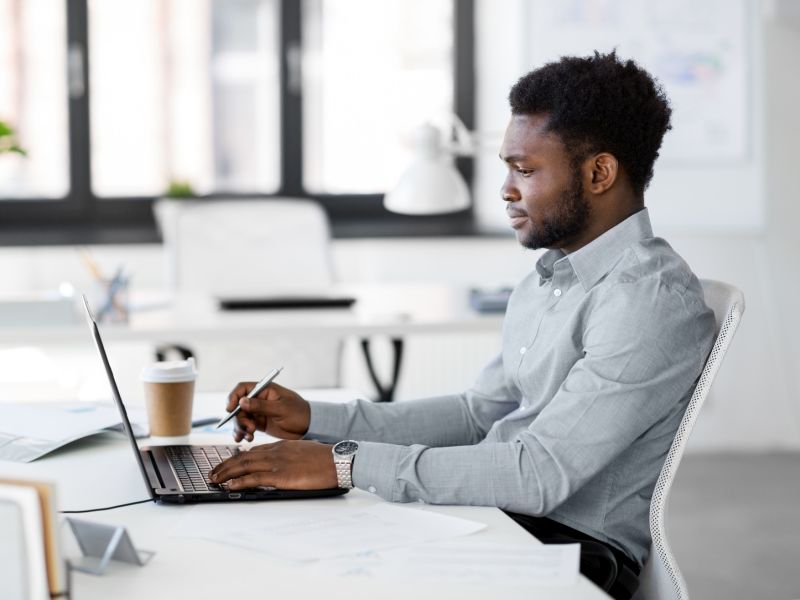 "Reducing sitting would be a good start but is not enough," lead author Professor Emmanuel Stamatakis, from the University of Sydney's School of Public Health said.
"In our study, sitting time was associated consistently with both overall premature mortality and cardiovascular disease mortality in the least physically active groups – those doing under 150 minutes of moderate to vigorous intensity physical activity per week.
"But one hour of physical activity per day is not necessary. Meeting the Australian public health recommendation of 150 to 300 minutes per week — equivalent to around 20-40 minutes per day on average — appeared to eliminate sitting risks," Stamatakis added.
With many public health professionals growing increasingly concerned about the health risks associated with sitting, Stamatakis hopes the findings of the study will act as a wake-up call to office workers leading sedentary lifestyles who don't get enough exercise.
19-year-old married woman opts for 'Chicken Dinner' with PUBG mate
Ahmedabad: Online game Player Unknown Battle Ground (PUBG) has taken the world by storm and has spawned myriad situations and new highs in addiction.
Now take the recent case of this Ahmedabad woman, all of 19 and married with a year-old baby, who wants divorce from her husband, not because of any domestic feud or discord, but because of her immense indulgence in PUBG.
The case came to light when she called the 181 Abhayam women helpline seeking help to get divorce.
However, she did not mention this in the first place. She wanted to be lodged at a women's observation home, away from her family and her parents, so that she could play at leisure with her gaming partner.
"The girl called 181 and told us that she wants to be at a women's observation home as it is not working out with her husband nor she wanted to go to her parents' home as they had taken away her cell phone," says Falguni Patel, Coordinator at Abhayam.
"When we told her that she won't be allowed to use her phone or to go out from observation home since it is supposed to be for the protection of women, she dropped the idea. Then she sought help to reach her friend, who she revealed much later during the counselling session, was her PUBG gaming partner whom she came into contact while playing the game," Falguni Patel told media persons.
Her husband did not like her obsession with the game and refused to let her play, which caused tension between them and she decided to leave her husband and went to her parents. Even they didn't like her addiction and took away her mobile phone.
Married woman wants divorce from husband for playing PUBG with mate:
Patel said the counsellors explained to her not to take such crucial decisions in a rush, just for the sake of a game as her marriage of two years, as well as the life of her child, was at stake.
"Our counsellors assured her to help her arrive at a proper matured decision, making her realize the future uncertainties and consequences since they encounter such cases often," she added.
"During four hours of counselling, we advised her to give her husband and marriage a second chance. She agreed to it and we gave her a unique ID number for 181 helpline so that we could identify the case quickly and work accordingly, but she has not made any such attempt," Falguni Patel said.
"Our counsellors also informed her parents and recommended that she needed psychological assistance to get over her addiction," she added. Patel said this was the second case of a girl addicted to PUBG.
PUBG is an online multi-player battle royale game (available free on mobile platforms) developed and published by PUBG Corporation, a subsidiary of South Korean video game company Bluehole.
The game has been banned in Nepal, Iraq and some parts of India after reports of the adverse health impact on the players who played it for long periods.