MBBS graduate Kashmiri girl Reghana Bashir becomes first to crack UPSC
Jammu: Kashmiri girl Rehana Bashir, who hails from a remote area in Poonch district, has become the first woman from the district to crack the coveted civil service exams.
An MBBS graduate from Salwah village of Mendhar area in Poonch, she finished at 187th rank in the overall merit list of the Union Public Service Commission (UPSC).
Her brother, Amir Bashir, is already in the Indian Revenue Service (IRS).
Six other candidates, all belonging to the Jammu division of the state, have also made it to the select list of 2018 civil service exams.
This Kashmiri girl Rehana Bashir becomes first woman from valley to clear UPSC:
No candidate from the Valley or the Ladakh region of the state has made it to the list this year.
Kanishak Kataria, a B.Tech from IIT Bombay, topped 2018 civil service exams while Srushti Jayant Deshmukh is the topper among women candidates securing the 5th rank.
The UPSC said a total of 759 candidates, 577 male and 182 female, have been recommended for appointment.
As many as 10,468 candidates had qualified for the main examination which was held in September-October, 2018 and 1,994 candidates had qualified for the interview, out of whom 759 were selected.
Top Reasons Why You Should Pursue MBA
Choosing a career is indeed a tough job. A right career which suits your personality and makes you feel happy and contended is hard to find .So if you atre planning for MBA as your career then we bring you the advantages of Doing MBA.
Deciding to study an MBA (Master of Business Administration) is a big decision to take for aspiring global managers. Is choosing an MBA at a business school abroad worth the time and financial investment, as well as the demanding entry requirements?
So here we bring answer to all your questions and bring the advantages of doing MBA.
An MBA will offer you a wealth of advantages, especially when it's offered by a top business school with a very good reputation. Getting a higher salary after graduation, landing a top management position, or even becoming your own boss are just a few of the extra advantages.
With a Master in Business Administration, many graduates become young entrepreneurs. By enrolling in an MBA program, you can acquire the requisite knowledge and practices needed to potentially develop and operate your own businesses. With an MBA degree program, you'll be taught business management, planning and even financial handling. These skills will put you in the perfect position to manage your own business effectively, while contributing to the economic development of your country.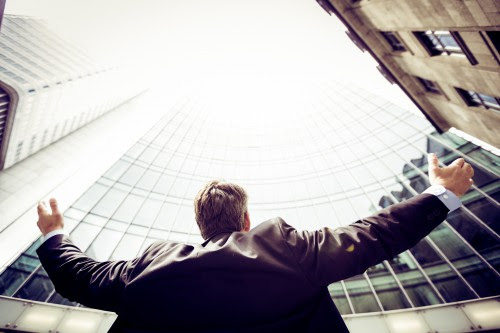 An MBA qualification on your CV/résumé gives you the edge you need to separate yourself from the competition. According to the latest figures, "96% of responding employers agree that hiring business school graduates creates value for their companies and 68% agree that recruiting graduates of MBA and business master's programs is a priority in their company's hiring plans."1 Earning an MBA signifies your desire to move up the career ladder and can help you secure interviews for top positions.
The biggest advantage of pursuing an MBA program is that such courses are available for all. A wide range of executive management programs, full-time programs, online MBA programs, distance learning programs and part-time MBA courses makes it possible for every aspiring candidate to pick a course according to his need.
So these are few benefits of doing MBA.