We will send you to jail: SC to Ranbaxy brothers
The Supreme Court on Friday threatened to jail Malvinder Mohan Singh and his brother Shivinder Mohan Singh, former promoters of pharmaceutical company Ranbaxy, for not complying with an order to pay dues to Japanese firm Daiichi Sankyo.
"We will go into the issue – why you violated our orders. We will send you to jail," the apex court said.
The court was hearing a petition filed by Daiichi Sankyo, which is seeking to recover Rs 3,500 crore awarded to it in an arbitration by a Singapore tribunal against the Ranbaxy brothers.


Rubbishing the claims of the former Ranbaxy promoters, a bench headed by Chief Justice Ranjan Gogoi told the defence counsel: "You may be owning half of the world but there is no concrete plan as to how the arbitral amount would be realised.
"You said that somebody owed you Rs 6,000 crore. But this is neither here nor there."
Comprising also of Justices Deepak Gupta and Sanjiv Khanna, the bench fixed the next date of hearing as April 11.
One of the Ranbaxy counsels said they have assets and their values have been submitted to the court. Moreover, they also have immovables. They have two operating businesses and an IT company.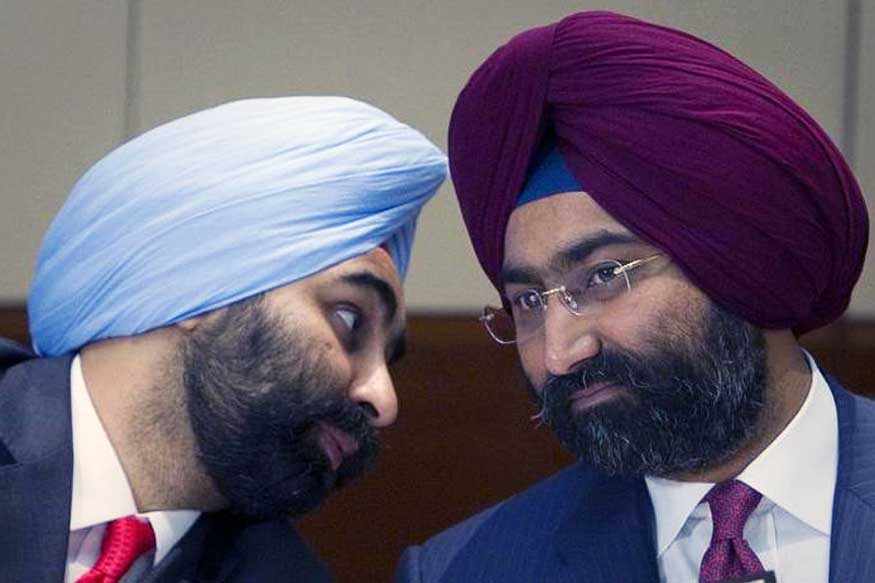 Shivinder Singh, who was present in the court, said the total value of their assets after liquidation was nearly Rs 900 crore and if an opportunity was given by the court he could certainly work to grow these assets up to Rs 2,000 crore.
"The group's situation has changed in the last couple of years," he pleaded before the court, seeking more time to comply with the foreign arbitration.
Daiichi had bought Ranbaxy — founded by the Singh brothers — in 2008. Later, the Japanese company moved the Singapore arbitration tribunal alleging that the brothers had misled the company and concealed information that the company was facing a probe by the US Food and Drug Administration and the Department of Justice.
Review of 'Mirzapur S2': Divyendu Sharma shines in a Dreaded Mirzapur.
The highly-anticipated season 2 of web series 'Mirzapur' will be streamed on Amazon Prime Video on October 23, 2020. To keep the momentum going, the makers have for now released the brand new trailer of 'Mirzapur 2'. The dark, gritty narrative of 'Mirzapur Season 2' features Pankaj Tripathi, Ali Fazal, Divyenndu, Shweta Tripathi Sharma, Rasika Dugal, Harshita Shekhar Gaur, Amit Sial, Anjum Sharma, Sheeba Chaddha, Manu Rishi Chadha and Rajesh Tailang.
Pankaj Tripathi that had dominated the first season of Mirzapur that had stormed the OTT medium back in 2018. The man is in very good form all over again in the second season as well, the first couple of episodes of which were made exclusively available to this writer. Whether it is sarcastically asking his wayward son [Divyendu Sharma] whether he has any business plan in mind to him admonishing a senior politician in his own bungalow to go quiet or dealing with the cops, he is up there.
It's just that this time around, the series seems to be built on isolated moments rather than a seamlessly exciting narrative, something that was the hallmark of the first season. The screen lights up each time when Divyendu is there. He is a villain, of course, but then there is such childlike enthusiasm in him, coupled with inherent humor that he brings in most crass of the situations, that you can't help but actually wait for him to keep coming back. Watch out for the way in which he gears up to re-establish his business empire and you would know.
In the first season, it was the battle that was fought between the heirs of all things illegal, Divyendu Sharma, and the 'bhai bhai jodi' of commoners Ali Fazal and Vikrant Massey. With a neat six minute long recap of the first season that kick-starts the second season, you are reintroduced to the battle that ensued, something that resulted in the death of Vikrant Massey and Ali's wife Shriya Pilgaonkar. The story moves ahead with Ali Fazal, his sister [Harshita Gaur] and Shriya's sister [Shweta Tripathi] on the run.
Thankfully, there is a new angle introduced by makers [Puneet Krishna and Gurmmeet Singh] which promise a lot of excitement ahead in eight episodes that would follow. In the first season, there was just a glimpse of a rival gang in motion at Jaunpur. This time around the set up is promising a full throttle battle ahead as the next generation has arrived on the scene, the ones who want to play it with brains instead of bullets, and hence draw up a deep rooted plan. Entry of Vijay Verma on the scene, albeit briefly, further makes it all promising.
One truly hopes though that soon enough there is good character development for Ali Fazal as well because he was truly the 'jaan' of the show. In the first season, his character was pretty much inspired from Sanjay Dutt in Mahesh Bhatt's Naam, what with even the dialogue of 'crime is a one way street' being mouthed. Here, he unfortunately goes through a severely clichéd scene featuring his parents (Sheeba Chaddha really hamming it out with Rajesh Tailang just being a little behind). For the sake of the audiences, hope that was just an aberration.
After all, there isn't much of fun to see the family patriarch [Kulbhushan Kharbanda] continuing to solicit his daughter-in-law [Rasika Dugal] at very given moment. While that has lived its life in the first season, what would be interesting to watch is the plan ahead with the honest cop [Amit Sial] confessing (after witnessing a bloody shootout) that he is now worried only about his family.
So what if that means picking up a bribe up to 10 lakhs from 'Kaaleen bhaiyaa' despite not being offered to eat from the same plate as the Tripathi family. It's the money that counts after all, and this time around the battle lines are drawn between Mirzapur and Jaunpur territories.