Poor diet causes hundreds of deaths in India
A poor diet, particularly the low intake of whole grains and fruits, accounts for hundreds of deaths in India annually, say researchers.
The study, reported in the Lancet journal, analysed data from 195 countries and found that one in five deaths globally — equivalent to 11 million deaths — are associated with lack of optimal amount of food and nutrients.
Low intake of whole grains — below 125 grams per day — was the leading dietary risk factor for death and disease in India, the US, Brazil, Pakistan, Nigeria, Russia, Egypt, Germany, Iran, and Turkey.


In Bangladesh, low intake of fruits — below 250 grams per day — was the leading dietary risk.
In 2017, the countries with the lowest rates of diet-related deaths were Israel, France, Spain, Japan and Andorra. India ranked 118th with 310 deaths per 100,000 people.
The findings highlight the urgent need for coordinated global efforts to improve diet through collaboration with various sections of the food system and policies that drive balanced diets.
"This study affirms what many have thought for several years — that poor diet is responsible for more deaths than any other risk factor in the world," said Christopher Murray, Director at the University of Washington in the US.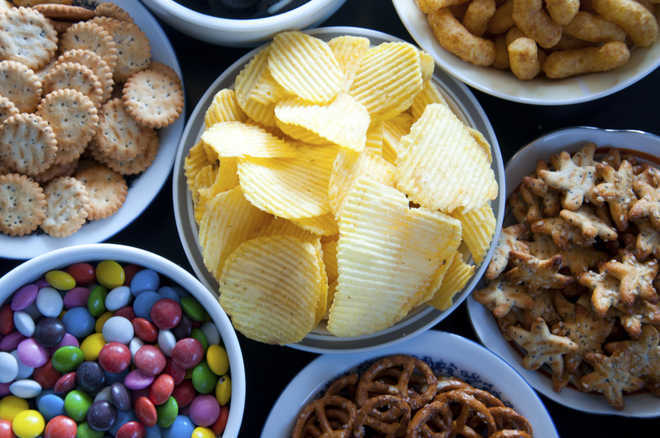 "Poor diet is an equal opportunity killer. We are what we eat and risks affect people across a range of demographics, including age, gender, and economic status," said lead author Ashkan Afshin, Assistant Professor at the varsity.
While a poor diet caused an estimated 11 million deaths, diets high in sodium, low in whole grains, and low in fruit together accounted for over five million of all diet-related deaths globally in 2017.
The causes of these deaths included 10 million deaths from cardiovascular disease, 913,000 cancer-related deaths, and almost 339,000 deaths from Type-2 diabetes.
Deaths related to diet have increased from eight million in 1990, largely due to increases in the population and population ageing, the report said.
Railway Officer In UP Throws Biscuits At Migrants,On Camera.
A senior Railways officer in Uttar Pradesh Firozabad has been suspended after he was caught on camera throwing biscuits at some migrants – passengers of a Shramik special train – along with his team members and shouting expletives at them.
The three-minute clip – shot on Monday – shows some Railways employees distributing packets of biscuits at Tundla Railway Station in west UP's Firozabad, about 300 km from state capital Lucknow.
DK Dixit, the chief inspector of ticket, is seen leading the team. The officials can be seen throwing biscuits at the passengers of a Shramik special train, shouting abuses and mocking the migrants.
One of the employees is heard saying: "The biscuits are being distributed because it's Mr Dikshit's birthday".
When some passengers ask for biscuit packets, they are told: "Abhi to diya. Baant ke khao (We just gave one. Share and eat):"
This video was a shared on one of the local Railways officers' Whats App group and then made its way to social media.
"Strict disciplinary action has been taken again these railway employees including the suspension of the CIT DK Dixit," the Railways tweeted as the visuals sparked outrage.
Visuals from across the country have captured the desperation and misery of migrants trying to return their homes after they were stranded without jobs, food and money due to corona virus lockdown. While special trains were started for them earlier this month, many of them are still suffering.
Last week, some passengers in Delhi were seen fighting for food and water.
On Friday, the Supreme Court told center to devise a uniform policy for their travel as it grilled the center for their crisis.