About 80 per cent of job seekers across India looking to pursue career in politics
About 80 per cent of job seekers across India are interested in politics and look to pursue careers as political analysts, social workers and political journalists, a survey by a leading job site, Indeed, said on Wednesday.
"The survey also revealed that men (21 per cent) are more inclined towards building a career in politics than women (12 per cent)," said the placement company in a statement here.
The survey, conducted ahead of the 2019 general elections from April 11-May 19 in seven phases across the country, found 59 per cent respondents believe one needs public speaking and presentation skills for a career in politics, while 53 per cent admit leadership and conflict management skills were essential to be a full-time politician.
Around 24 per cent respondents find a mainstream political career interesting, while 21 per cent of them would like to pursue politics as a career in allied fields like analysts (34 per cent), working in a state-run organisation for social service and political journalism.
Half the respondents said one needs leadership and conflict management skills for the job, compared to 49 per cent who believe one must have the skill to understand the audience.
"Around 37 per cent respondents said you need crisis management and problem-solving skills to work in politics, compared to 47 per cent who believe analytical thinking skills are a must," said the statement.
According to Indeed India Managing Director Sashi Kumar, though millennials are branded a politically indifferent and disconnected generation, they have evolved an identity of civic activism.
"Unlike previous generations, millennials consider a government as an avenue to help society, along with activities like volunteering, donating to charitable organisations and supporting local businesses and community efforts," said Kumar, citing the study report.
With demand for transparency, millennials believe in creating a measurable impact, which they are exploring through careers in allied fields like social service and welfare.
The survey was conducted between February 22-25 on 1,201 millennials in the 22-36 age group across the country, for the job site by Censuswide.
Top Reasons Why You Should Pursue MBA
Choosing a career is indeed a tough job. A right career which suits your personality and makes you feel happy and contended is hard to find .So if you atre planning for MBA as your career then we bring you the advantages of Doing MBA.
Deciding to study an MBA (Master of Business Administration) is a big decision to take for aspiring global managers. Is choosing an MBA at a business school abroad worth the time and financial investment, as well as the demanding entry requirements?
So here we bring answer to all your questions and bring the advantages of doing MBA.
An MBA will offer you a wealth of advantages, especially when it's offered by a top business school with a very good reputation. Getting a higher salary after graduation, landing a top management position, or even becoming your own boss are just a few of the extra advantages.
With a Master in Business Administration, many graduates become young entrepreneurs. By enrolling in an MBA program, you can acquire the requisite knowledge and practices needed to potentially develop and operate your own businesses. With an MBA degree program, you'll be taught business management, planning and even financial handling. These skills will put you in the perfect position to manage your own business effectively, while contributing to the economic development of your country.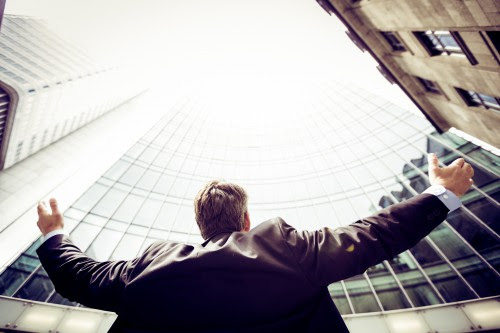 An MBA qualification on your CV/résumé gives you the edge you need to separate yourself from the competition. According to the latest figures, "96% of responding employers agree that hiring business school graduates creates value for their companies and 68% agree that recruiting graduates of MBA and business master's programs is a priority in their company's hiring plans."1 Earning an MBA signifies your desire to move up the career ladder and can help you secure interviews for top positions.
The biggest advantage of pursuing an MBA program is that such courses are available for all. A wide range of executive management programs, full-time programs, online MBA programs, distance learning programs and part-time MBA courses makes it possible for every aspiring candidate to pick a course according to his need.
So these are few benefits of doing MBA.