Prominent personalities join stage together to attend seminar on 'New Media'
Lucknow: To mart the 10th anniversary of one of the top notch Public Relations Companies, Kaivalya Communication organized a seminar today at a prominent hotel in city on the significance of 'Public Relation and New Media' in today's world.
Some of prominent personalities including senior journalist Ratan Mani Lal, Professor and Director of Amity School of Communication Dr. Sanjay Mohan Johri, Senior journalist Sudhir Mishra and Bharti Airtel Corporate Communication head of Uttar Pradesh, Uttarakhand, Bihar, Rajasthan and Jharkhand U Shrinivasan marked their presence in the seminar and talked about Public Relations.
The seminar also marked the presence of prominent personalities including, Aparna Yadav, Aditi Singh, Sunil Singh Sajan, Shalimar Corp MD Mr Khalid Masood, FCCI UP State Council Head Mr Amit Gupta.
Talking on the same, Ratan Mani Lal discussed about the changes occurred from PR in the past to PR in modern times and said: "Public relations should continue to grow with time in the country as it is the need of the hour because people these days are more on internet and social media and instead of waiting for a particular news to get published in the newspaper they prefer to read the same on web portals and internet. Another major point to be considered is that social media is open to feedback and different point of view of different people somehow helps one to be ready for the clash in opinions."
'New Media' brings prominent personalities at same stage together to attend seminar:
While Dr Sanjay Mohan Johri stated: "With the help of public relations and advertising we are not only helping students of public relations to adapt the change but also preparing them to walk hand in hand with the digital era."
Advising all the people associated with public relations to work on news stories that are helpful for layman, Sudhir Mishra stated: "All those who read news on social media and other sites should first cross check the source and authentication of the news. Fake news is somehow becoming a trend on social media so before believing any news everyone should cross check the reality and added thay even today newspaper is considered to the most authentic source of news."
The Bharti Airtel Corporate Communication head of UP, Srinivasan said: "After the much increased usage of social media the corporate companies need to be on alert because social media is a platform that is open for all to express their point of view. Even though people have less relevant knowledge about that particular sector they are still writing a lot on social media but when it comes to news websites then it is important to know the relevance of the content before publishing ir spreading it further."
Top Reasons Why You Should Pursue MBA
Choosing a career is indeed a tough job. A right career which suits your personality and makes you feel happy and contended is hard to find .So if you atre planning for MBA as your career then we bring you the advantages of Doing MBA.
Deciding to study an MBA (Master of Business Administration) is a big decision to take for aspiring global managers. Is choosing an MBA at a business school abroad worth the time and financial investment, as well as the demanding entry requirements?
So here we bring answer to all your questions and bring the advantages of doing MBA.
An MBA will offer you a wealth of advantages, especially when it's offered by a top business school with a very good reputation. Getting a higher salary after graduation, landing a top management position, or even becoming your own boss are just a few of the extra advantages.
With a Master in Business Administration, many graduates become young entrepreneurs. By enrolling in an MBA program, you can acquire the requisite knowledge and practices needed to potentially develop and operate your own businesses. With an MBA degree program, you'll be taught business management, planning and even financial handling. These skills will put you in the perfect position to manage your own business effectively, while contributing to the economic development of your country.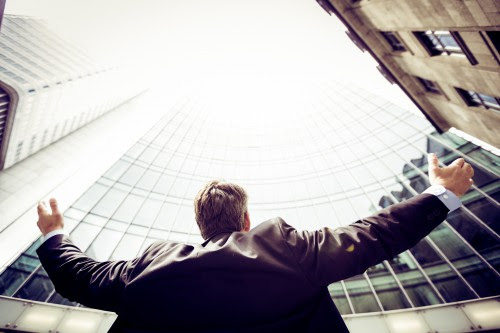 An MBA qualification on your CV/résumé gives you the edge you need to separate yourself from the competition. According to the latest figures, "96% of responding employers agree that hiring business school graduates creates value for their companies and 68% agree that recruiting graduates of MBA and business master's programs is a priority in their company's hiring plans."1 Earning an MBA signifies your desire to move up the career ladder and can help you secure interviews for top positions.
The biggest advantage of pursuing an MBA program is that such courses are available for all. A wide range of executive management programs, full-time programs, online MBA programs, distance learning programs and part-time MBA courses makes it possible for every aspiring candidate to pick a course according to his need.
So these are few benefits of doing MBA.