What's More Important: Having Skills or a College Degree?
Everyone wants to get settled in their life after completing their studies and their dream job. For getting their dreams jobs people tries their best and work very hard. They choose best colleges for studying as everyone believes that degrees are really important to get your job.
But what about those who are having skills, do  people who have skills but does not carry any degree from college, Cannot get jobs easily?
Companies Hires College graduates as they are believed to be full with education with skills. It does not means that skilled people do not get hired they also get jobs but companies first prefers people with good degrees.
This is because college graduates are considered as competent and while their professional studies they got to learn many things and their course brush-up their qualities and skills in better ways. But skilled people without having any degrees face little problem in getting jobs because they do not have education of that job and he is not trained like the one who came from college.
Recently, a new study was conducted by University of California, Los Angeles, this study disputes this theory and finds that employers value students for the skills which they actually acquire in colleges and pay those more for that.
This study confirms by conducting interviews with the largest employers who said that they actually value skills and specific knowledge taught in colleges, and design recruitment processes to identify students with these relevant skills.
So friends just don't only brush-up your skills but also carry knowledge which you taught in colleges. Do hard work and believe in yourself, then no one can stop you to reach at your goals.
Top Reasons Why You Should Pursue MBA
Choosing a career is indeed a tough job. A right career which suits your personality and makes you feel happy and contended is hard to find .So if you atre planning for MBA as your career then we bring you the advantages of Doing MBA.
Deciding to study an MBA (Master of Business Administration) is a big decision to take for aspiring global managers. Is choosing an MBA at a business school abroad worth the time and financial investment, as well as the demanding entry requirements?
So here we bring answer to all your questions and bring the advantages of doing MBA.
An MBA will offer you a wealth of advantages, especially when it's offered by a top business school with a very good reputation. Getting a higher salary after graduation, landing a top management position, or even becoming your own boss are just a few of the extra advantages.
With a Master in Business Administration, many graduates become young entrepreneurs. By enrolling in an MBA program, you can acquire the requisite knowledge and practices needed to potentially develop and operate your own businesses. With an MBA degree program, you'll be taught business management, planning and even financial handling. These skills will put you in the perfect position to manage your own business effectively, while contributing to the economic development of your country.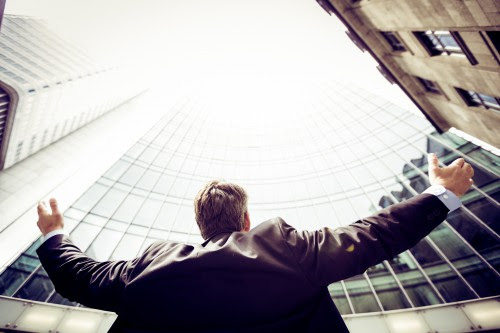 An MBA qualification on your CV/résumé gives you the edge you need to separate yourself from the competition. According to the latest figures, "96% of responding employers agree that hiring business school graduates creates value for their companies and 68% agree that recruiting graduates of MBA and business master's programs is a priority in their company's hiring plans."1 Earning an MBA signifies your desire to move up the career ladder and can help you secure interviews for top positions.
The biggest advantage of pursuing an MBA program is that such courses are available for all. A wide range of executive management programs, full-time programs, online MBA programs, distance learning programs and part-time MBA courses makes it possible for every aspiring candidate to pick a course according to his need.
So these are few benefits of doing MBA.