BJP to drop all 10 sitting MPs in Chhattisgarh
The BJP will change all its 10 sitting MPs in Chhattisgarh, party General Secretary and state in charge Anil Jain said on Tuesday.
"We will bring 11 new candidates and win on all 11 seats. This has been approved by the party's Central Election Committee," Jain told reporters even as the meeting of the CEC, headed by Prime Minister Narendra Modi was underway at the BJP headquarters.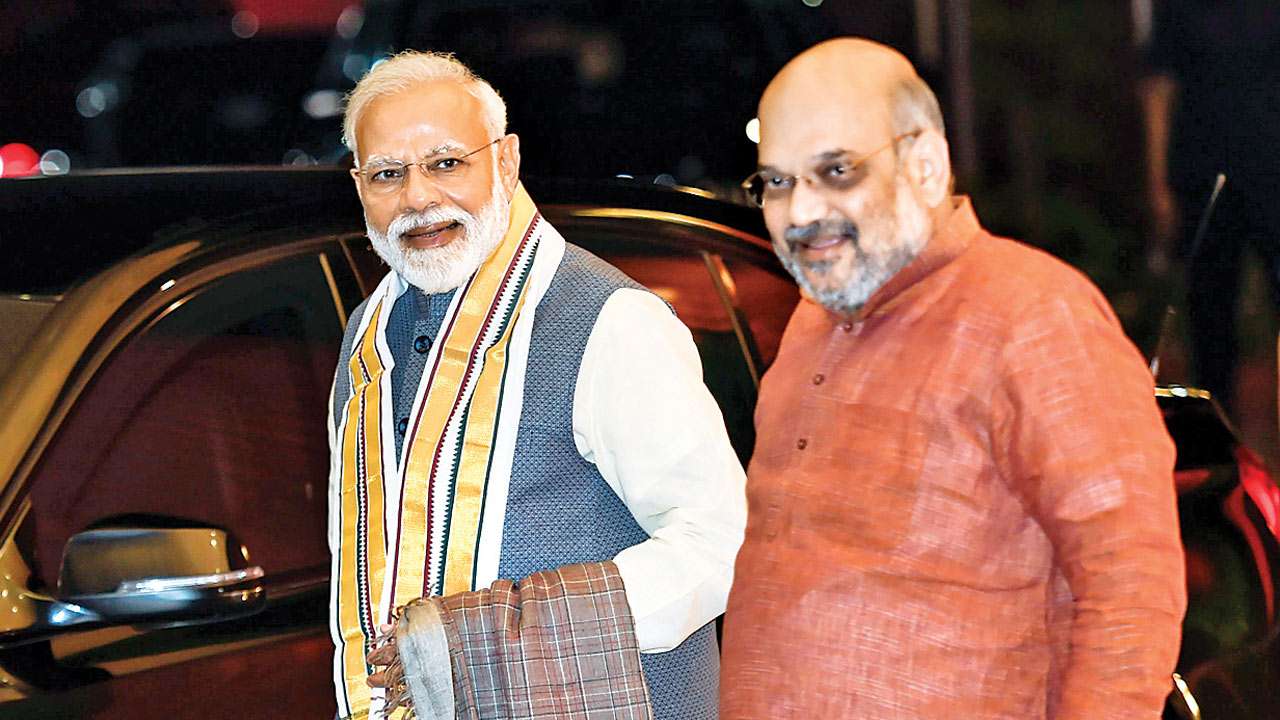 The decision to drop all sitting MPs comes in the wake of BJP's drubbing in the state in the November Assembly polls after 15 years of rule under Raman Singh and is seen as an attempt to beat antiincumbency against the sitting parliamentarians.
Among the sitting MPs, Dinesh Kashyap is from Bastar, Lakhan Lal Sahu from Bilaspur, Kamla Devi Patle from Janjgir-Champa (SC), Vikram Usendi from Kanker (ST), Banshilal Mahto from Korba, Chandulal Sahu from Mahasamund, Vishnu Deo Sai from Raigarh (ST), Ramesh Bais from Raipur, Abhishek Singh from Rajnandgaon and Kamalbhan Singh from Surguja (ST).
BJP's Saroj Pande had lost the Durg seat in 2009 to Congress leader Tamradwaj Sahu while its other ten candidates won. Sahu, who was the Congress state unit chief, later resigned from the seat to contest the Assembly polls. The Durg seat is vacant since November.
Flats Below Rs 35 Lakh In Bengaluru To Get Cheaper As Karnataka Cuts Stamp Duty.
Stamp duty will be cut from the existing 5% to 2% on apartments costing less than 

₹

20 lakh.
The cut in stamp duty will make buying a new flat more affordable.
The Karnataka government on May 26 reduced the registration stamp duty from 5% to 3% for properties costing between Rs 21 lakh and Rs 35 lakh in a bid to give a leg-up to the ailing realty sector. The budget presented by the BJP government had brought down the stamp duty from 5% to 2% for properties costing up to Rs 20 lakh.
During a meeting with revenue department officials, Chief Minister BS Yediyurappa reportedly directed the department to reduce the stamp duty to boost the volume of registrations and help lower- and middle class home buyers.
Thanks to Covid-19 and the subsequent lock down, Karnataka is staring at a loss of Rs 3,542 crore in the ongoing financial year with revenue earning streams like property registration and vehicle registration suffering a big dent in collection drive.
Revenue Minister R Ashoka said biggest beneficiaries will be home buyers from cities like Mysuru, Mangaluru, Hubballi-Dharwad, Belagavi, Kalaburagi and semi-rural areas.

Stamp duty cut will cost state govt Rs 300cr annually
The move will cost the government about Rs 300 crore annually.
With property prices stagnant and multiple projects unsold, the reduction in stamp duty is expected to spur demand in affordable and mid-income housing segments, where green shoots are visible.
"Also, a property in the premium housing segment in smaller cities could cost about Rs 35 lakh and a home buyer can save up to Rs 3 lakh in stamp duty after the reduction," a department official said.
A home buyer pays stamp duty to the government at the time of registration of her property. The fee is levied to validate the home buyer's registration agreement by the state government.
The stamp duty varies from state to state and is in the 2-7% region.
Source: TNN, Bengaluru