Manohar Parrikar succumbs to pancreatic cancer; All you need to know about the disease
Goa Chief Minister Manohar Parrikar, who had been suffering from pancreatic cancer for over a year, died on Sunday. He was 63.
The 63-year-old politician, who was in his fourth term of office, had been diagnosed with an advanced stage of pancreatic cancer last February. He had been traveling between hospitals in and out of the country all through the year for treatment and briefly rejoined office for work.
So what is pancreatic cancer? It is believed that 3-5% of people who are diagnosed with pancreatic cancer survive often live longer than 5 years. Pancreatic cancer is a disease that occurs when cancerous cells are formed in the tissues of the pancreas. The pancreas is a gland located in front of the spine and behind the stomach.
Pancreatic cancer begins in the tissues of your pancreas — an organ in your abdomen that lies horizontally behind the lower part of your stomach. Your pancreas releases enzymes that aid digestion and hormones that help manage your blood sugar.
Pancreatic cancer typically spreads rapidly to nearby organs.
Symptoms
Pain in the upper abdomen that radiates to your back
Loss of appetite or unintended weight loss
Depression
New-onset diabetes
Blood clots
Fatigue
Yellowing of your skin and the whites of your eyes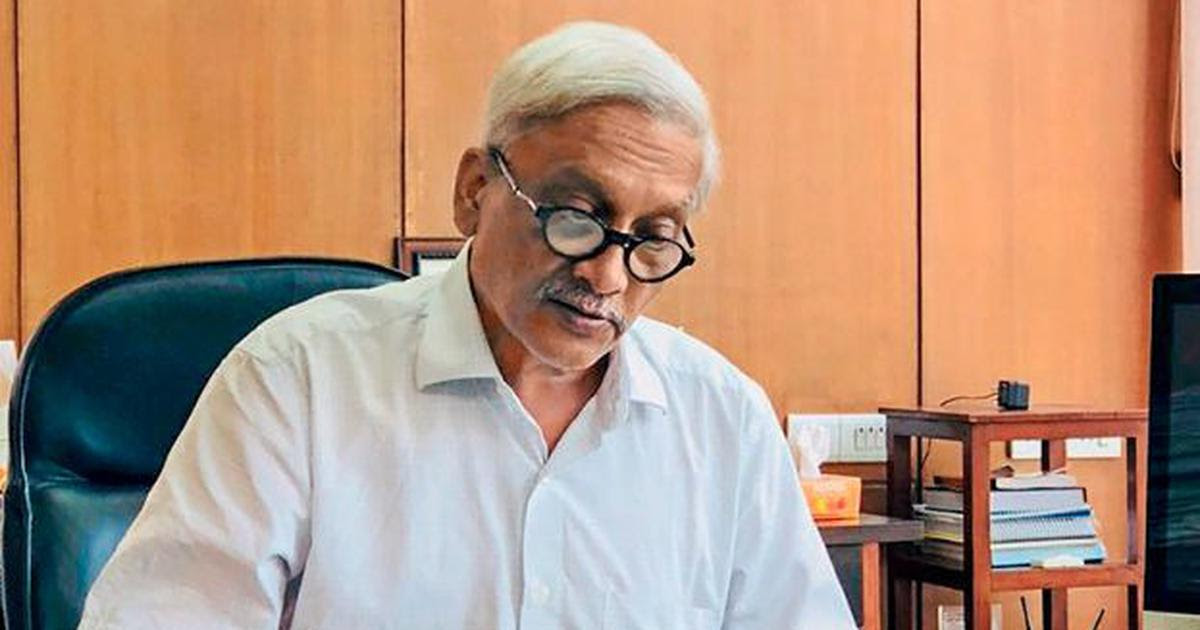 How is it treated?
The first course of treatment is detection. Early the detection and testing, higher are the odds of survival. Once the patient exhibits symptoms of cancer, doctors and specialists usually order tests such as MRI scans and a Biopsy to study the cancer spread. Depending on the results and seeing how far the cancerous cells have spread, ideal treatment course is advised. Chemotherapy, radiation and surgery to remove the malignant part from the body is usually prescribed.
China coronavirus toll reaches 908, 40,171 infected
Beijing: The death toll due to the novel coronavirus in China on Monday increased to 908, with 40,171 confirmed cases, the country's National Health Commission said.
Until midnight, 6,484 severe cases had been recorded while 3,281 people, who had recovered from the illness, had been discharged, Efe news reported citing the Commission as saying.
As of now, 399,487 patients in close contact with the infected have been traced, out of which 187,518 are under observation, according to the Chinese agency.
Among those under observation, 23,589 were suspected of having contracted the virus.
The latest figures indicate an increase of 97 deaths over the previous day – when 632 people were also discharged – and 3,062 new infections.
Of the 97 deaths, 91 were recorded in Hubei province, whose capital is Wuhan – the epicentre of the outbreak -, and which has been under de facto quarantine since January 23.
It total, 2,618 of the 3,062 new coronavirus cases have been detected in Hubei.
Until now, all deaths but one – which occurred in the Philippines – have been in China, which accounts for about 99 per cent of those infected, although about 20 countries have confirmed cases.
The virus has already claimed more lives than the Severe Acute Respiratory Syndrome (SARS) in 2003.
Despite both the novel coronavirus and SARS originating in China, the geographical distribution of deaths is radically different.
SARS emerged in the southern Guangzhou province, while the coronavirus appears to have originated from a seafood market in the central-eastern city of Wuhan.
With SARS, 349 people died in mainland China, 299 in Hong Kong, 43 in Canada, 37 in Taiwan and 33 in Singapore, to mention only the most affected places, according to the figures from WHO.
Coronavirus has spread to at least 27 other countries and territories.