SC seeks EC's response over opposition plea on EVMs
The Supreme Court on Friday sought the Election Commission's (EC) response on a plea by the 21 opposition parties seeking the audit of at least 50 per cent of EVMs with corresponding Voter Verifiable Paper Audit Trails (VVPATs).
Issuing the notice to the EC, the bench of Chief Justice Ranjan Gogoi, Justice Deepak Gupta and Justice Sanjiv Khanna directed the the election panel to depute an officer to assist the court on the next hearing of the matter on March 25.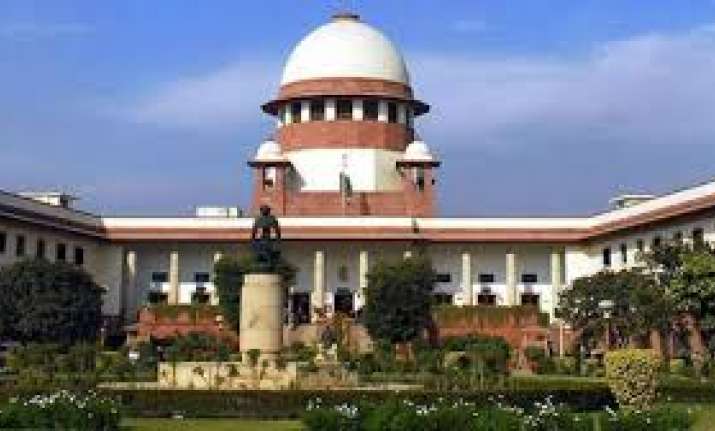 The plea was filed by the been filed by Andhra Pradesh Chief Minister N. Chandrababu Naidu (TDP), Sharad Pawar (NCP), Farooq Abdullah (NC), Sharad Yadav (LJD), Arvind Kejriwal (AAP), Akhilesh Yadav (SP), Derek O'Brien (TMC) and M.K. Stalin (DMK).
In the plea, they requested the court that 50 per cent of results of electronic voting machines (EVMs) must be matched and cross-checked with VVPATs before the declaration of results in the general elections.
Earlier in February, the opposition parties approached the EC to audit at least 50 per cent of EVMs with corresponding VVPATs in all constituencies during the Lok Sabha polls.
The parties have said there are "serious doubts about the credibility of EVMs and the purity of the entire electoral process" and asked the EC to mandate physical countercheck of paper trail and match it with the electronic vote in at least 50 per cent of all EVMs, if not all.
Passed class 12 exam by 50-year-old grandmother from Meghalaya,Now will pursue Bachelors' degree.
Lakyntiew who got married in 1991 has now said she would pursue a Bachelors's degree and take up Khasi as a major subject.
A 50-year-old grandmother has cleared the Meghalaya board's 12th HSSLC exams. Lakyntiew Syiemlieh of Umsning Syiemlieh of Meghalaya, the mother of four children and grandmother of two, passed her Class 12 exams on Monday, after she had dropped out from the Laitumkhrah Presbyterian School in Shillong in 1988,
The Sentinel Assam reported that the single working mother never gave up on education and even enrolled as a student of Class X at a night school – the NIOS Umsning – and successfully cleared her exams.
Speaking to PTI, Lakyntiew said, "I stopped going to school because mathematics was too difficult for me to understand. I was offered a job to teach pre-school in 2008 and that was the beginning of my love for re-learning."
According to the report, she was even applauded by the state education minister Lahkmen Rymbui for not allowing her age to act as a deterrent.
A North East Now report stated that after she had cleared her XI examination from the Balawan College as a non-regular student, she decided to don the uniform and sit for the board exams from St Michael Higher Secondary School.
The News Mill quoted Lakyntiew as saying she was never taunted in school and was called mommy by her classmates. "I like jamming sessions! And enjoy my life with them as a senior most student," she added.
Lakyntiew who got married in 1991 has now said she would pursue her Bachelors and take up Khasi as a major subject.