Fastest And Easiest Way To Get Government Job in India
Some people are very clear about their career preferences; they try to be focused more about their particular job requirement in their preferred field of work.Similarly, some people only try to get into a government sector because they believe it is one of the career preferences which provide greater job security for a lifetime.
The candidates who are really interested to do job in Government sector must read and follow the following steps.
You need to bear in mind that there are other avenues, besides the state or national level examinations, available to secure a position in the public sector.
However, such positions are opened up, what seems to be, quite randomly and one of the best ways to keep a tab on the vacancy calendar is to subscribe to employment news or the classifieds sections of all the major newspapers, both State and Central.
Most government positions have an age cap to limit the number of applications, and vacancy announcements occur only a few times, if at all, in a year, making it really an exercise in vigilance for you to scoop out the opportunity when you can.

When you apply for a particle department job, make sure you should be aware of the incorrect information on the application form. Most cases, because of entering incorrect data, their application form gets rejected.
There are several different sectors available in each and every government department. And before making a move towards such government department, a person need to be sure of the field of work where he would like to join in.
Try to acquaint yourself with the various departments and headquarters that the government has, which has its own set of target, missions and mottos.
Getting a government job in India is completely in your own hands. If you are fully determined and honest with your efforts then no one can stop you from getting your dream government job.
Moreover, nothing is impossible if you are determined, so stay focused, prepare well and see your dreams coming true.
Top Reasons Why You Should Pursue MBA
Choosing a career is indeed a tough job. A right career which suits your personality and makes you feel happy and contended is hard to find .So if you atre planning for MBA as your career then we bring you the advantages of Doing MBA.
Deciding to study an MBA (Master of Business Administration) is a big decision to take for aspiring global managers. Is choosing an MBA at a business school abroad worth the time and financial investment, as well as the demanding entry requirements?
So here we bring answer to all your questions and bring the advantages of doing MBA.
An MBA will offer you a wealth of advantages, especially when it's offered by a top business school with a very good reputation. Getting a higher salary after graduation, landing a top management position, or even becoming your own boss are just a few of the extra advantages.
With a Master in Business Administration, many graduates become young entrepreneurs. By enrolling in an MBA program, you can acquire the requisite knowledge and practices needed to potentially develop and operate your own businesses. With an MBA degree program, you'll be taught business management, planning and even financial handling. These skills will put you in the perfect position to manage your own business effectively, while contributing to the economic development of your country.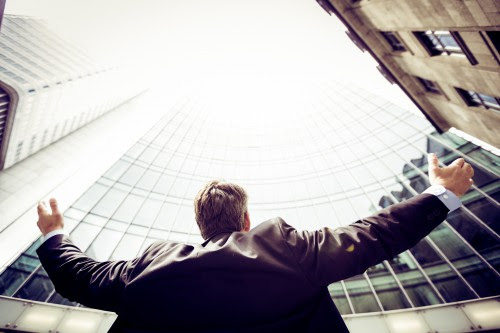 An MBA qualification on your CV/résumé gives you the edge you need to separate yourself from the competition. According to the latest figures, "96% of responding employers agree that hiring business school graduates creates value for their companies and 68% agree that recruiting graduates of MBA and business master's programs is a priority in their company's hiring plans."1 Earning an MBA signifies your desire to move up the career ladder and can help you secure interviews for top positions.
The biggest advantage of pursuing an MBA program is that such courses are available for all. A wide range of executive management programs, full-time programs, online MBA programs, distance learning programs and part-time MBA courses makes it possible for every aspiring candidate to pick a course according to his need.
So these are few benefits of doing MBA.