Army Chief compares militants with mosquitoes killed after IAF airstrike
New Delhi: Amid the conflicting claims on the number of terrorists killed in the Balakot airstrike, former Army chief Gen V.K. Singh on Wednesday drew parallels between terrorists and mosquitoes while responding to the opposition's continuous hammering on the issue.
In a tweet in Hindi, he said at 3.30 a.m., there were too many mosquitoes, so he used a repellent spray to kill them.
"Now should I count how many mosquitoes were killed or sleep peacefully," the Minister of State for External Affairs said.
The opposition, including former Finance Minister P. Chidambaram and Congress leaders Kapil Sibal, Manish Tewari, West Bengal Chief Minister Mamata Banerjee and Delhi Chief Minister Arvind Kejriwal, have raised questions over the government's claim about the death toll in Pakistan in the February 26 air strike.
The Indian Air Force (IAF) jets had hit the biggest training camp of the Jaish-e-Mohammed (JeM) in Pakistan within a fortnight after 40 Central Reserve Police Force troopers were killed in the terror attack in Jammu and Kashmir's Pulwama.
After IAF strike, army chief call militants as mosquitoes killed in Balakot terror camps:
Bharatiya Janata Party (BJP) chief Amit Shah claimed that over 250 terrorists were killed in the air strike.
IAF chief Air Chief Marshal B.S. Dhanoa on Monday said his force does not count human casualties but the IAF had hit its target.
The analogy of Singh came a day after he attacked the opposition for demanding the casualty figures saying it was not "a game of marbles" where exact scores can be kept.
On Tuesday, he defended Shah's claim that more than 250 terrorists were killed in the IAF action that came 12 days after the Pulwama attack, saying that Shah meant that "these many might have been killed" in the air strike.
Remove Holi Colours Without Harming Your Skin with these tips
Holi is one festival that everyone both loves and hates . We love it ,because of all the amazing colours that it brings to our lives and we hate it when our skin gets all those rashes ,after trying to take colours off . Well before you again resolve to not play Holi the next year . Here are some simple life hacks that you can use to easily get rid of those stubborn holi colours .
While Holi is an extremely joyous and playful festival the colour that is used is sometimes deangerous and harmfull to your skin .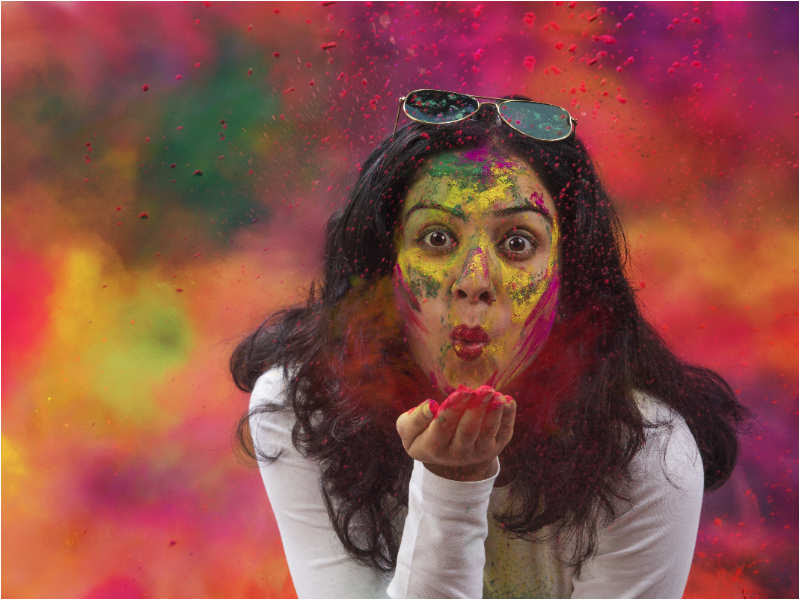 TIPS :
1.Gramflour and Curd: To remove colour from hairs ,keep a mixure of curds and besan in aaamla(aamla has to be soaked in a water one night before) and wash it .After applying this, shampoo your hair . The colour from your hair will easily come out
2.Banana and Milk : Make a paste of banana and milk .Now add some honey to it and mix well . Apply this mixture on your head and leave it till it dries This will easily remove colour from your hairs
3.Fenugreek (Methi) seeds:   Mix fenugreek seeds in curd and keep it overnighty .Apply this mixture on your head and leave it for half  hour .After washing it shampoo your hair .The colour will come out easily
4.Multani Mitti : Use this pack on your face and keep it till it dries . It helps in removing colours . You can also apply the pack of lemon juice and curd on your skin and then wash it after 20 mint . It helps in removing strong colours from your skin.
5.Gramflour and Cream: Mix Gramflour, oil and cream and make a paste of it . apply it on your skin and wash it after it gets dry .
*Always apply coconut or mustard oil before playing colours on your skin