Mother, daughter attends coaching classes gets job together
Chennai: A 47-year old woman and her 28-year-old daughter who attended coaching classes together and took the same examination have got jobs with the Tamil Nadu government.
Mother of three girls, N. Santhilakshmi, a Bachelor of Arts (BA) and Bachelor of Education graduate (B.Ed), started looking for a job to sustain her family after her husband A. Ramachandran's death in 2014.
"I was a homemaker. But after my husband died I decided to take up a job," Santhilakshmi told media persons.
Last year, Sannthilakshmi and her elder daughter R. Thenmozhi started attending the free coaching classes run by G. Senthilkumar, a school teacher, in the Theni district.
"Santhilakshmi had come to the coaching centre for her daughter's admission. But when we told her that she too can write the examination, she decided to join," Senthilkumar said.
Woman attends coaching classes with daughter gets job together:
For jobs classified Tamil Nadu Public Service Commission Group IV, there is no age bar for the candidates having higher qualifications than the prescribed minimum qualification of Class 10, he informed.
"In the class where the other students were in the age group of her daughter, Santhilakshmi never hesitated to raise doubts. When she was not able to attend classes, her daughter would teach her at home," Senthilkumar said.
"I will be posted in the Health Department. I hope my posting will be in Theni. I will still join my duty, if that is not possible," Santhilakshmi said.
Her daughter Thenmozhi, a B.A (Tamil Literature) graduate, will be posted in the Hindu Religious & Charitable Endowments Department.
Top Reasons Why You Should Pursue MBA
Choosing a career is indeed a tough job. A right career which suits your personality and makes you feel happy and contended is hard to find .So if you atre planning for MBA as your career then we bring you the advantages of Doing MBA.
Deciding to study an MBA (Master of Business Administration) is a big decision to take for aspiring global managers. Is choosing an MBA at a business school abroad worth the time and financial investment, as well as the demanding entry requirements?
So here we bring answer to all your questions and bring the advantages of doing MBA.
An MBA will offer you a wealth of advantages, especially when it's offered by a top business school with a very good reputation. Getting a higher salary after graduation, landing a top management position, or even becoming your own boss are just a few of the extra advantages.
With a Master in Business Administration, many graduates become young entrepreneurs. By enrolling in an MBA program, you can acquire the requisite knowledge and practices needed to potentially develop and operate your own businesses. With an MBA degree program, you'll be taught business management, planning and even financial handling. These skills will put you in the perfect position to manage your own business effectively, while contributing to the economic development of your country.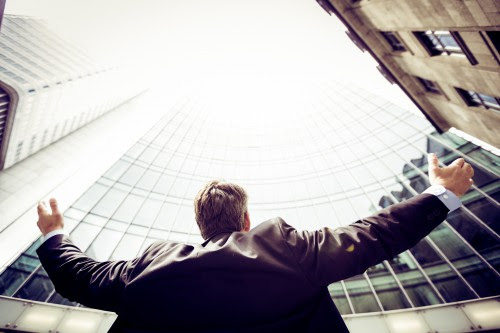 An MBA qualification on your CV/résumé gives you the edge you need to separate yourself from the competition. According to the latest figures, "96% of responding employers agree that hiring business school graduates creates value for their companies and 68% agree that recruiting graduates of MBA and business master's programs is a priority in their company's hiring plans."1 Earning an MBA signifies your desire to move up the career ladder and can help you secure interviews for top positions.
The biggest advantage of pursuing an MBA program is that such courses are available for all. A wide range of executive management programs, full-time programs, online MBA programs, distance learning programs and part-time MBA courses makes it possible for every aspiring candidate to pick a course according to his need.
So these are few benefits of doing MBA.