Going out on a date? Try these make-up looks
Confused as to what make-up look would be suitable for a date? Opt for a 'no make-up' look or go bright with colours to woo your partner, say experts.
Saba Khan, head make-up artist, MUD India and Iman Allana, founder of Bollyglow, have shared make-up tips to look stunning on your date.


* Go for no make-up look. Healthy looking skin with neutral eye and muted eyes and a bold liner to add that drama. This can be achieved by opting for good skin care products like a hydrating moisturiser and primer followed by using a sheer foundation focusing more on the skin. Finish off with soft nude lip and cheek stains in neutral tones. Focus on the eyes with a classic bold eye liner.
* Another look you can opt for is a brown smokey eye and a matte red lip to give the perfect pout. This works well for lunch dates with your beau.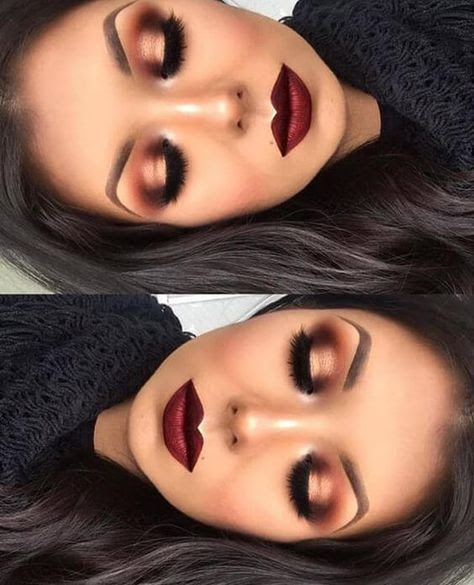 * Opt for a bright, hot trend. Go experimental with some glitter for making a statement. This works well for a fun night out to a club with your better half or your girl gang. Team this statement look with a classic little black dress.
* Keep your base clean and glowing. Lashes are a huge trend and can add a nice feminine touch. Team with a nude or pink gloss.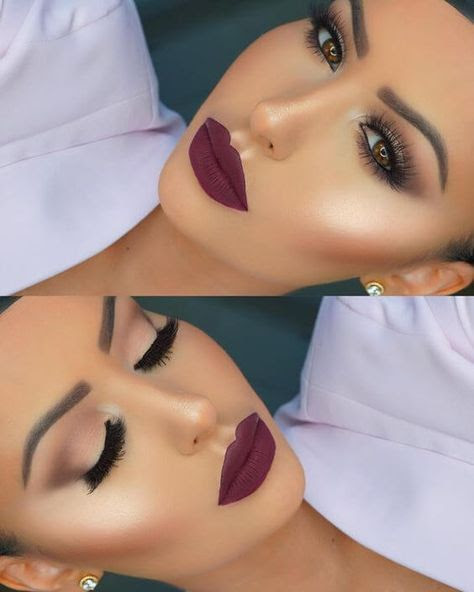 * Go for pink monotone look. Pink is feminine and trending right now. Opt for pink eyeshadow, pink blush and a hint of pink on the lips.
* Keep your base clean and dewy. Do up your eyes in jewel tone. Finish with a clear shimmering gloss. This look is perfect after a work date look.
Eat with It and Then Eat It – Meet the Man Who Introduced Edible Cutlery to the World
When Narayana Peesapati became aware of the harmful effects of plastic, not only to the environment but also to our health when used as cutlery, he was stunned. But he did not stop there. He came up with a solution that most of us wouldn't have thought of, and actually made it happen!
"Whenever I travelled, I used to feel terribly guilty about using plastic cutlery because it created so much plastic waste. Why couldn't we create an alternative?" asks 48-year-old Narayana Peesapati, the founder and Managing Director of Bakey's Food Private Limited. Today, he has found a way to replace plastic cutlery with edible cutlery.
Ok, so plastic is bad for the environment. Everyone knows that. But what's wrong with not washing plastic cutlery and putting it in one's mouth? Narayana says it is because we "abuse and misuse plastic; plastic should not be applied to food." He has said as much in this talk, where he gives many reasons as to why plastic, especially cutlery, should be taken out of our lives. Some of these reasons have to do with the manufacturing process for plastic cutlery  and others with hygiene.
Bakey's edible cutlery is made from a mix of jowar (sorghum), rice and wheat flour. The spoons and chopsticks do not get soggy if placed in water and food. They only soften after some time (10-15 minutes), and thus can be eaten easily at the end of the meal. Even if discarded, they decompose within five to six days, if not eaten by insects or rodents.
The idea about how to make the cutlery struck Narayana during a flight from Ahmedabad to Hyderabad when he saw a passenger using a piece of Gujarati khakra as a spoon to eat dessert.
"The irony is that there are very stringent food safety norms in India. But there are no norms when it comes to manufacturing the utensils in which we consume food," he says.
Plastic consists of many chemical components which are toxic and carcinogenic and can leech into food. Narayana, who has been to several manufacturing units of plastic cutlery in the country, has observed that the way in which it is manufactured is not very safe for use with food.
In this very competitive market, he says, hygiene has become the first casualty of cost-cutting. The process of cleaning the cutlery by manufacturing units in India that he visited, involved just a rag of cloth being used to wipe the final products that came out of the mold in which molten plastic was injected.
Prior to becoming a manufacturer of edible cutlery, Narayana was a researcher at the International Crop Research Institute for Semi-Arid Tropics (ICRISAT), Hyderabad. Here, he undertook research on groundwater management, studying why groundwater levels were reducing. He concluded that producing less rice and more dry land crops like jowar would help stabilize the levels of groundwater. It was soon after this that he started thinking about creating a huge market for jowar, and this is one of the main reasons why jowar is the chief ingredients in edible cutlery.
With the product being widely acclaimed, Narayana has been able to communicate the ill effects of plastic to a wide audience.
Being a new concept, working on the idea was a challenge initially, as there was no established technology. Everything had to be developed with learning and research. According to this report, it cost Narayana more than Rs. 60 lakhs to develop the prototype machines and molds and get started (he had to sell two homes he owned to raise the money). But one of the bigger challenges now is to create awareness about the harmful health effects of plastic. The use of plastic is also a behavioral issue according to Narayana—people accustomed to using plastic products will not find it easy to switch to edible cutlery.
Other than selling the cutlery directly from their website, Bakey's also sets up stalls at places like organic bazaars and exhibitions. The company is only breaking even as of now and has not started making a profit, says Narayana.
Based out of Hyderabad, the manufacturing unit is an all-women enterprise, which Narayana's wife, who is currently working as a director in the company, will soon be taking over.