Yogendra Yadav may lose AAP's PAC role: Reports
New Delhi: If sources are to be believed, Senior Aam Aadmi Party (AAP) leader Yogendra Yadav may soon be pushed out from party's highest decision-making body, the Political Affairs Committee (PAC).
It is reported that some of the AAP leaders were not comfortable with Yadav's style of working, following which the changes were discussed in a National Executive Meeting on Friday where Mr Yadav and another senior leader, Prashant Bhushan, were reportedly not invited.
It was also decided that party chief Arvind Kejriwal will continue to play dual role of chief minister and AAP's National Convenor.
Kejriwal reportedly skipped a meeting on Thursday of the party national executive near Delhi and delivered a message to a leader that he wanted to quit as PAC convenor and focus only on national capital.
The relationship between Kejriwal and Yogendra Yadav turned sour last year after the defeat of AAP party in the Lok Sabha elections.
Remove Holi Colours Without Harming Your Skin with these tips
Holi is one festival that everyone both loves and hates . We love it ,because of all the amazing colours that it brings to our lives and we hate it when our skin gets all those rashes ,after trying to take colours off . Well before you again resolve to not play Holi the next year . Here are some simple life hacks that you can use to easily get rid of those stubborn holi colours .
While Holi is an extremely joyous and playful festival the colour that is used is sometimes deangerous and harmfull to your skin .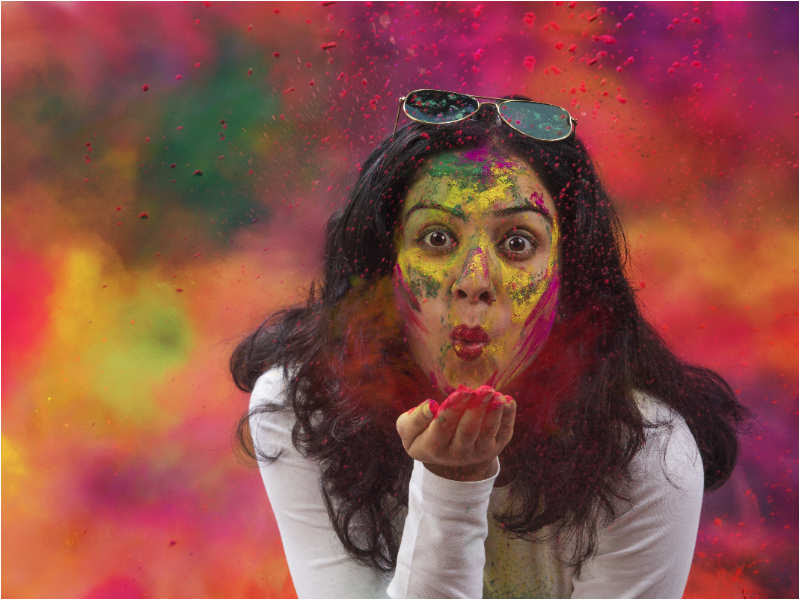 TIPS :
1.Gramflour and Curd: To remove colour from hairs ,keep a mixure of curds and besan in aaamla(aamla has to be soaked in a water one night before) and wash it .After applying this, shampoo your hair . The colour from your hair will easily come out
2.Banana and Milk : Make a paste of banana and milk .Now add some honey to it and mix well . Apply this mixture on your head and leave it till it dries This will easily remove colour from your hairs
3.Fenugreek (Methi) seeds:   Mix fenugreek seeds in curd and keep it overnighty .Apply this mixture on your head and leave it for half  hour .After washing it shampoo your hair .The colour will come out easily
4.Multani Mitti : Use this pack on your face and keep it till it dries . It helps in removing colours . You can also apply the pack of lemon juice and curd on your skin and then wash it after 20 mint . It helps in removing strong colours from your skin.
5.Gramflour and Cream: Mix Gramflour, oil and cream and make a paste of it . apply it on your skin and wash it after it gets dry .
*Always apply coconut or mustard oil before playing colours on your skin