Shocking: BJP MLA Sadhana Singh calls Mayawati 'blot on womankind'
Lucknow: After courting controversy over her remarks against BSP supremo Mayawati, BJP MLA Sadhana Singh on Sunday issued an apology in Uttar Pradesh's Chandauli district, clarifying that she did not mean to hurt anyone.
Singh, a legislator from Uttar Pradesh's Mughalsarai had Saturday called the Bahujan Samaj Party (BSP) chief a "blot on womankind" and "worse than a transgender".
"I had no such intention to hurt anyone…. I regret what I said. I just shared a woman's pain, and didn't want to insult anyone," Singh said in a statement after her comments drew flak from allies and opposition leaders.
The BJP lawmaker made the controversial remarks at a rally while referring to the infamous incident when Mayawati was assaulted by Samajwadi Party workers in a Lucknow guest house in 1995.
Weird: BJP MLA Sadhana Singh calls Mayawati 'worse than transgender':
"I just wanted to remind her (Mayawati) about the help extended by BJP leaders in 1995 to her," the Bharatiya Janata Party (BJP) leader added.
Singh's apology came immediately after a complaint was lodged against her at the Baburi Police Station by a BSP leader who sought that she be booked under the SC/ST Act.
"A complaint was received from BSP leader Ram Chandra Gautam. We have not registered an FIR yet but an investigation will be done," a police officer said.
"We will analyse the video footage of the rally and after that a decision will be taken on whether an FIR should be filed against her (Singh)," the officer added.
Happy Navratri 2020: Delicious food you can enjoy while fasting
Navratri, one of the biggest Hindu festivals is celebrated twice a year with great fervour across the country. Devotees worship the different avatars of Goddess Durga for nine days. Goddess Durga is believed to have nine different incarnations and each female deity signifies a distinct power.
The word 'Navratri' refers to the nine auspicious nights during which Goddess Durga is worshiped and most people observe fasts. It is celebrated twice a year, at the beginning of spring and during the onset of autumn.
During Navratris most people give up non-vegetarian food while many others also eliminate onion and garlic from their meals.
These are few recipes that you can make  this Navratri as they are very quick and easy to make .
Recipes :
Sabudana Khichdi :
Sabudana Khichdi is full of starch or carbohydrates which gives you the much needed energy boost while fasting. A light dish made with sabudana, peanuts and mild spices.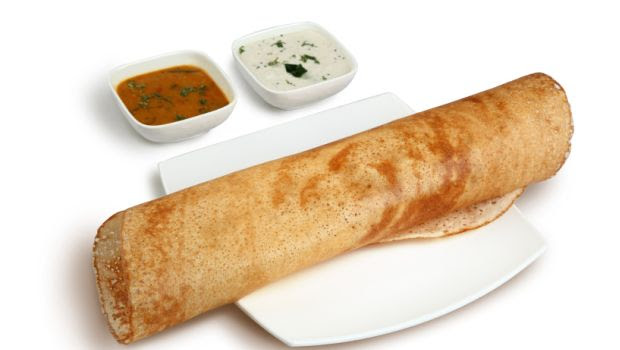 Kuttu ka Dosa :
This Navratri move over the usual kuttu puris and rustle up something different. A crisp dosa recipe made of kuttu ka atta (buckwheat flour) with a potato filling.
Aloo ki Kadhi :
Tuck into the soothing flavors of this light and lovely curry made with the ever-so-versatile potatoes.
Makhana Kheer :
Desserts inspire a cheer,so low fat kheer recipe made with makhana and nuts is a good option . Indulge without worrying about the weighing scale.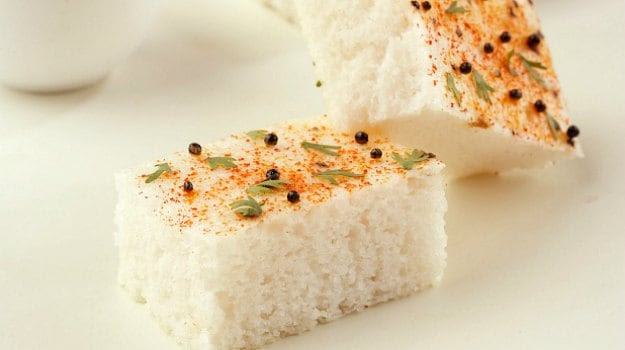 Dhoklas made with samwat ke chawal:
A fresh recipe that gives you a break from the usual fried pakoras and puris. Steamed dhoklas made with samwat ke chawal. A healthy way to fast.
Singhare ki poori 
Paneer kofta : 
Just substitute the corn flour with fasting flour and enjoy this tasty dish
Banana Walnut Lassi : 
A nourishing drink . Lassi made with the goodness of yogurt, bananas, honey and walnuts.
These are the recipes that you must try this Navratri .