5 mn 5G smartphones to be delivered in 2019
Android smartphone makers are poised to launch 5G-based models in 2019, but the production volume is expected to reach only 5 million units, a report said on Wednesday.
Major smartphone makers, such as Samsung Electronics Co. and Huawei, have actively invested in the development of 5G devices to take initiative in the market, according to industry tracker TrendForce, Yonhap news agency reported.


The penetration rate of 5G models, however, will only reach 0.4 per cent since the construction of related infrastructure has not been fully completed, the report said.
TrendForce said 5G base stations for commercial communication is not widespread with the infrastructure unlikely to be set up until 2022.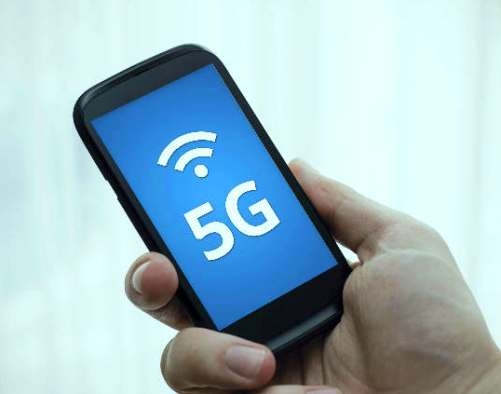 The report noted that a widespread 5G architecture is also necessary to make 5G smartphones more popular, and telecom providers need to deploy 5G networks at a faster pace.
Mi Band 3i with 2 monochrome display launched in India
Xiaomi has launched the successor of the Mi Band HRX today — Mi Smart Band 3i. Xiaomi's new wearable follows the popular Mi Band 4 and is available for pre-order starting today via mi.com
The Mi Band 3i brings in some key upgrades. The Mi Band 3i comes in a single Black colour set and it also comes with a 0.78 inch screen at 128 x 80 pixels. The screen is also a monochrome White AMOLED display with 300 nits of brightness and a capacitive touch panel. It also comes equipped with a 110mAh li-polymer battery. Xiaomi claims that this battery will power the Mi Band 3i for up to 20 days. The Mi Band 3i comes with support for Bluetooth v4.2 and is compatible with phones running on Android 4.4 and iOS 9.0 and above. The strap is said to be manufactured using TPU material, and the Mi Band 3i is also listed as 5ATM water resistant certified.
Talking about fitness features, it can track number of steps taken, distance walked, calories burned and more. You can also see app notifications right on the band's display. These include WhatsApp, Instagram, Text Messages, and incoming call alerts. There is a new "Find Device" option which lets you find the smartphone that is paired with the band. The Mi Band 3i also comes with 5ATM (50 meters) certification for water and dust resistance. Sadly, there is no support for heart rate monitoring.
The new fitness band from Xiaomi will be available for Rs 1,299. You can pre-order it from the company website, and shipping starts from December 10.